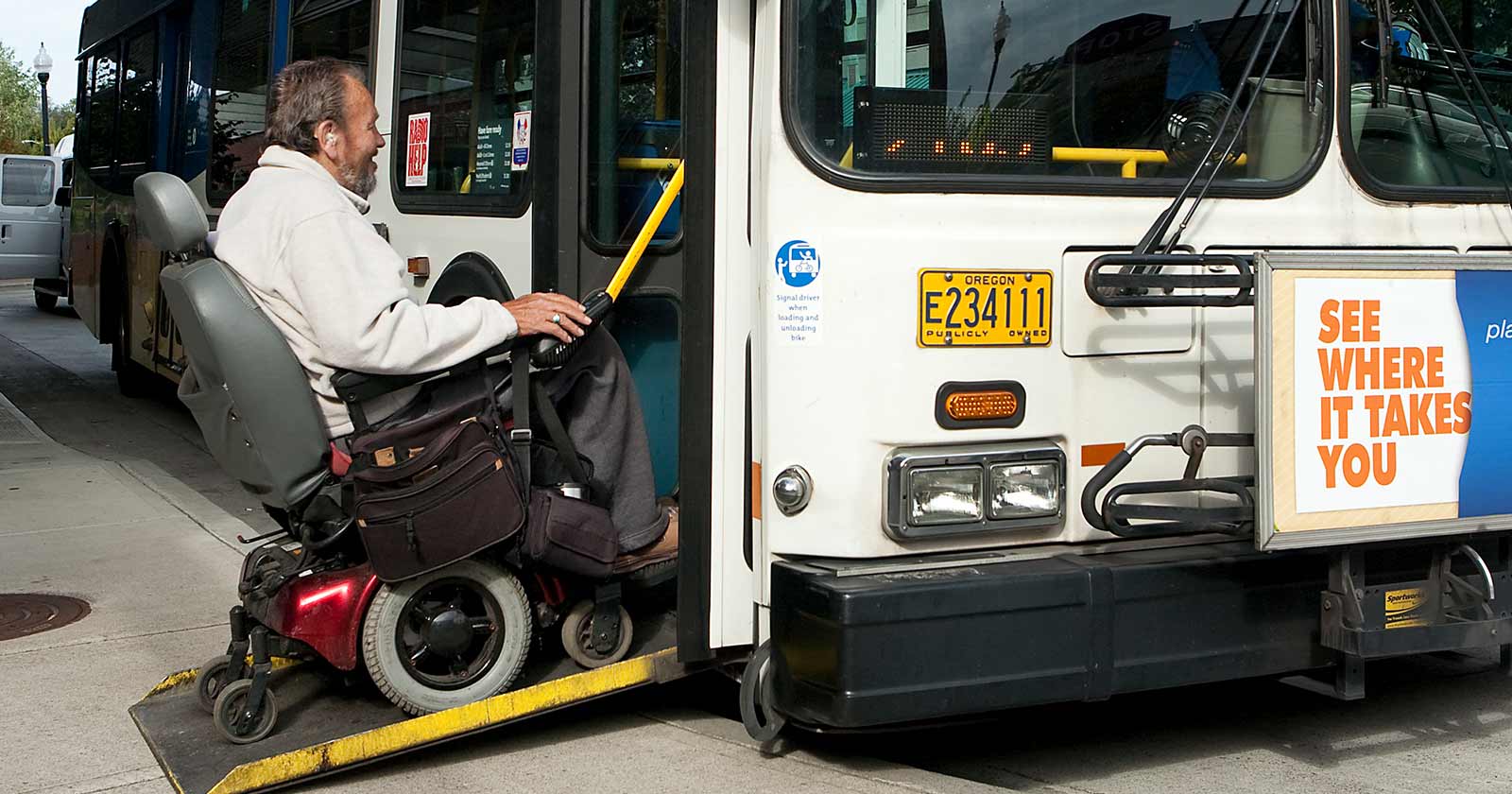 Fares for Seniors, People with Disabilities and Veterans (Pilot)
This program provides fare assistance to people with low incomes who are seniors, have a disability or are veterans. Grants of up to $20,000 will be provided to qualified nonprofit community-based organizations. This pilot program is funded through the Statewide Transportation Improvement Fund. The application period is now open.
Who can Apply?
Your organization must meet be a qualified nonprofit community-based organization serving low-income clients. In addition, your clients must also meet the definition for at least one of the following categories:
Older adults (65+)
Experience a disability
U.S. Veteran
Organizations must also meet the following requirements of the Fare Relief program:
Must serve low-income clients
Must serve a majority of clients whose residence is in the TriMet service area
Must use the fares to help low-income clients access services critical to employment, housing and personal stability
Must be in good account standing with TriMet
Must agree to only distribute fares to its clients
Must agree to not supplant existing resources dedicated to fare purchase
Criteria
To participate in the program and receive a grant, eligible organizations will be required to enter into an agreement with TriMet that includes administrative duties such as verification of fare recipient low-income status; intake, processing and fulfillment of orders to qualifying recipients; and record keeping and management of fare inventory, including reporting of fare disbursements as described in the agreement.
Your organization's Fare Relief Program application will be reviewed using the following criteria:
Your organization must have nonprofit status or partner with a fiscal agent that has nonprofit status
You must serve low-income populations as described in the grant description
An eligibility and documentation process must be in place to ensure that recipients meet the program criteria, and you must agree to review eligibility of continuing recipients annually
Demonstrate that funds received through the program will not supplant existing resources used for the purchase of fares, but instead will be used to increase the amount of assistance you provide
You must demonstrate the ability to track fare usage and compliance with monthly reports to TriMet
Other Grant Requirements
Grant recipients are required to implement a process that informs and assists their clients with enrollment in the TriMet income-based Honored Citizen program. This process must include the following components at a minimum:
Introduction and overview of the TriMet program to all individuals receiving grant fare: Income qualifications, age requirement, residency requirement and ID requirement, discounted fare costs, online enrollment option and length of eligibility period.
Provide TriMet LIF program materials to interested clients (materials provided by TriMet).
Existing LIF enrollment partners must offer enrollment into the TriMet income based Honored Citizen program when applicable.
The Award
Award amount
Award amount will vary, but generally will not exceed $20,000.
Application period and selection process
Applications will be available for submission starting June 15. After your application is reviewed, TriMet will notify you of the status of the request.
How to Apply
1

Complete the Budget Worksheet

Download and fill out the Budget Worksheet document (Excel document).

Fare Relief Pilot Worksheet 2022-2023 XLSX
2

Gather documentation

Next, make sure you have the following documents in digital format (XLS, PDF or similar):
Budget Worksheet from Step 1
IRS letter confirming 501(c)(3) eligibility
Your organization's annual budget for the current fiscal year
Submit the form
3

Last, complete the online form: