A Better Red

We're making plans to extend and improve MAX Red Line service to provide better connections and a more reliable ride.
The MAX Red Line provides vital connections within our region, including service to Portland International Airport. As we continue looking at ways to improve our system, we're planning to make the Red Line more reliable and extend service to the Fair Complex Center in Hillsboro. This wide-ranging project is currently in the engineering phase, with work to be completed over multiple years.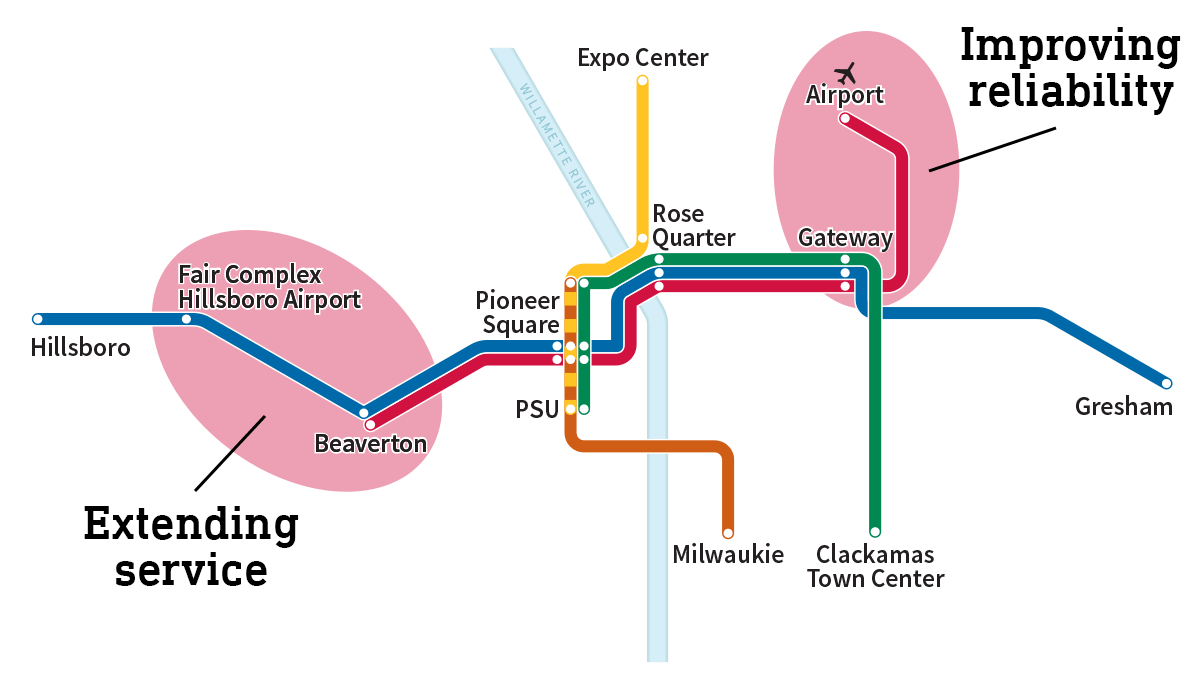 Extending service in Beaverton and Hillsboro
Riders and community members in Beaverton and Hillsboro have been requesting more MAX service for years. And we can see why: During the afternoon peak, Blue Line trains are full while Red Line trains are generally only half-full, suggesting that many riders need to travel farther west than Beaverton Transit Center.
We've come up with a plan to extend Red Line service to 10 more west side stations: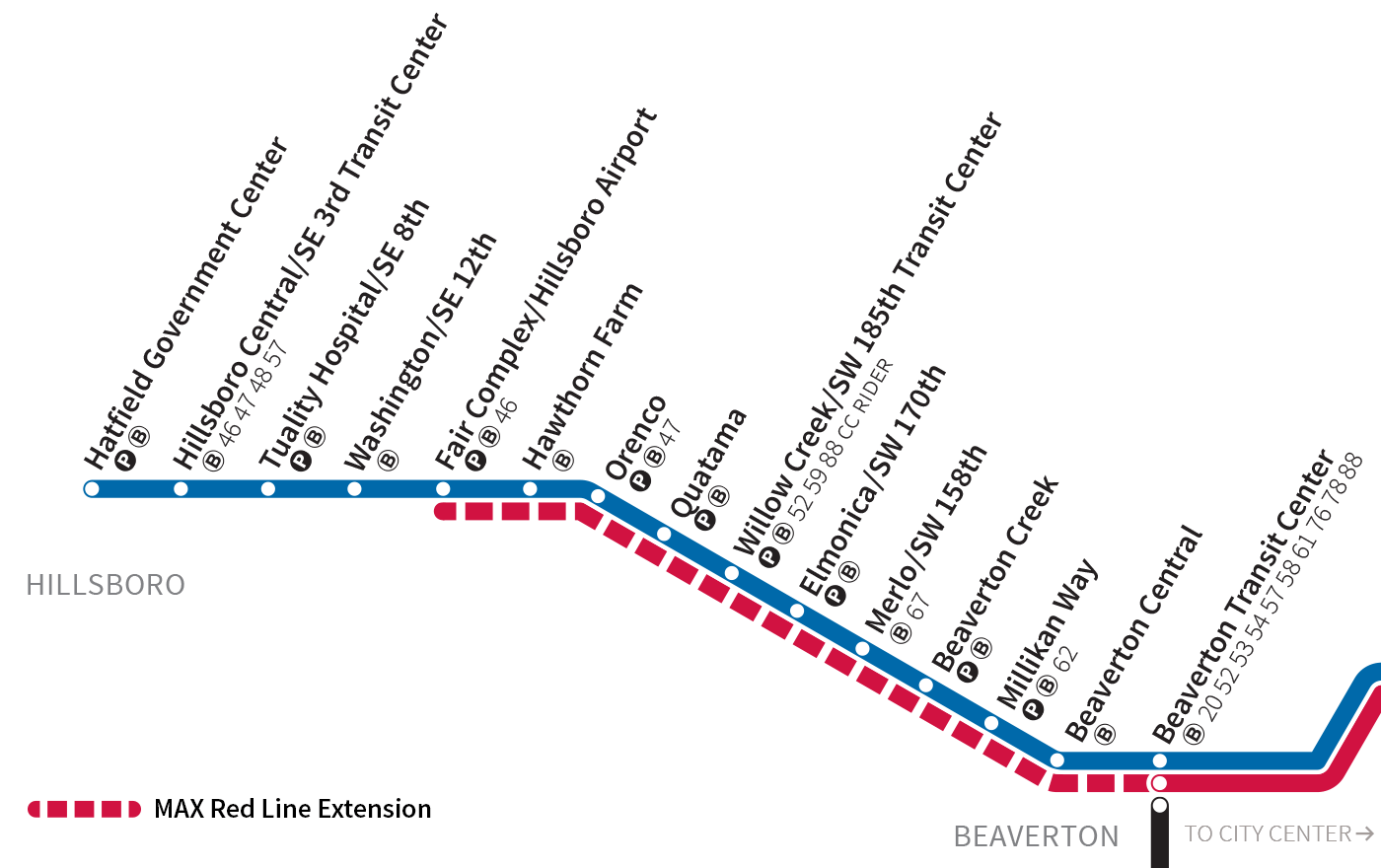 Fair Complex/Hillsboro Airport
Hawthorn Farm
Orenco
Quatama
Willow Creek/SW 185th Transit Center
Elmonica/SW 170th
Merlo/SW 158th
Beaverton Creek
Millikan Way
Beaverton Central
Improving system-wide reliability
Over on the east side, we're planning to add a second track to sections of the Red Line near Gateway/NE 99th Ave Transit Center and Portland International Airport. Using the existing single track, delayed Red Line trains affect Green and Blue line trains passing through Gateway — even small delays can have a domino effect that spreads throughout the system. A second Red Line track would separate airport-bound trains from trains heading to City Center, Beaverton and Hillsboro.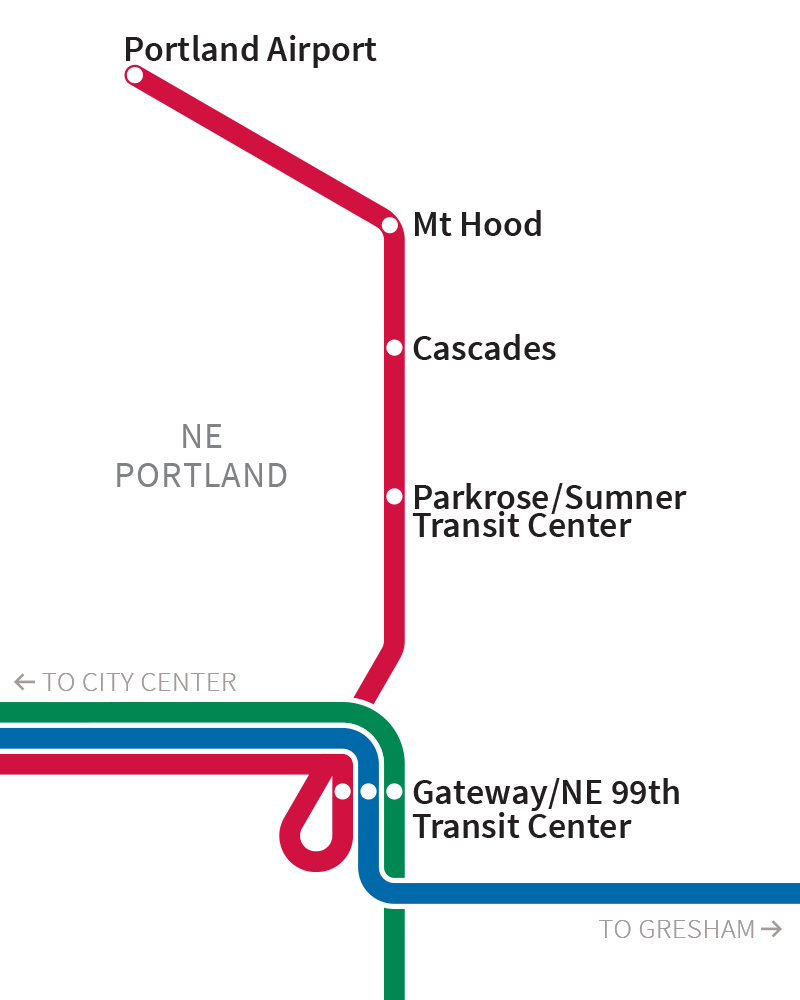 Gateway: conceptual renderings subject to change
PDX: conceptual renderings subject to change
Anticipated project schedule
Design and Environmental Review: 2017–21
Construction: 2021–23
Opening: 2023/2024
2017
2018
2019
2020
2021
2022
2023
2024
Design
Environmental Review
Construction
Medium-High Rating for Federal Funding
Federal Funding award
— Drag to scroll —
Budget
Project costs are approximately $206 million, including six new light rail vehicles to accommodate the increased service.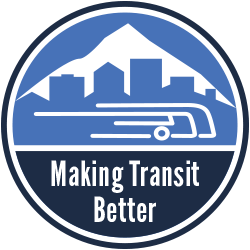 We're working to grow our network of buses and trains while making your ride smoother, safer and more reliable.