Blue Line Station and Crossing Upgrades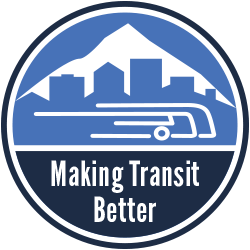 We're working to grow our network of buses and trains while making your ride smoother, safer and more reliable.

See what we're doing to make transit better
In 2015, we began making improvements to MAX stations along the Blue Line. The renovations include upgrades to shelters, pedestrian crossings, windscreens, security cameras and lighting — as well as card readers for our Hop Fastpass electronic fare system.
Gresham City Hall MAX Station's new look
Crews have completed renovations to the Gresham City Hall MAX Station, upgrading amenities at one of the oldest light rail stations.
The station improvements include:
safety and security upgrades
shelter renovations
new TransitTracker monitors
improved lighting
new tactile warning strips on the edge of the platforms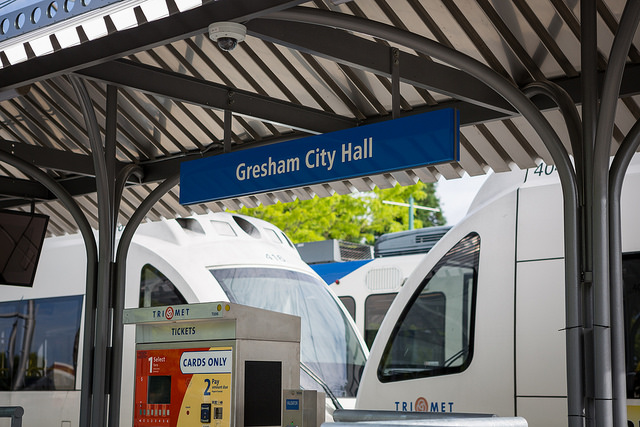 Crews began station rehabilitation work in January 2017 as part of a series of improvements to MAX stations along the Eastside Blue Line. Fourteen Blue Line stations between Hollywood/NE 42nd Ave Transit Center and Cleveland Ave are being renovated under this multi-year program.
Check out the newly renovated Gresham City Hall MAX Station in our photo gallery.
The next Eastside Blue Line MAX station scheduled for upgrades is the E 122nd Ave MAX Station. Crews will tentatively begin construction work in the fall.
Check this page for updates!
Additional crossing improvements (2016–2017)
We're also making safety improvements at several Blue Line pedestrian crossings in Gresham and Hillsboro that began in January 2015. The sidewalks will be realigned to be perpendicular to the MAX tracks, and new pedestrian warning systems, lighting and channeling will be installed. This work will be completed throughout 2017 and 2018.
Watch for crossing improvements under way at these intersections:
NW Division & NW Mignonette (Gresham)
NE Main & NE 10th Drive (Gresham)
NE Hood & NE 10th Drive (Gresham)
NE Kelly & NE 10th Drive (Gresham)
SE 10th & Washington Street (Hillsboro)
NE 28th Avenue (Hillsboro)
SW 185th Avenue (Beaverton)
SW 170th Avenue (Beaverton)
SW 158th Avenue & Merlo Road (Beaverton)
Most of the work will be done Monday through Saturday between 7 a.m. and 7 p.m. However, some work may take place outside of those hours as necessary.