2017 Washington Park Rehabilitation Project
As it nears 20 years old, the Washington Park MAX Station is getting a new look!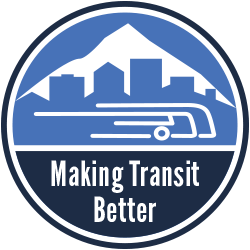 We're working to grow our network of buses and trains while making your ride smoother, safer and more reliable.

See what we're doing to make transit better
What we're doing
We're giving the Washington Park MAX Station a fresh look with:
colorful graphic wall coverings
better lighting
new wall designs in the elevator lobbies
Work around the station will begin on April 24, 2017, and continue for about three months. Generally, work will take place on weekdays between 5 a.m. and 5:30 p.m.
Service during the project
MAX service will not be interrupted by this work, and we'll have signs directing you around any small work zones.
Elevator closures
The east and west elevator lobbies will be closed at separate times during the project. Work at the east lobby will begin first. Some parking spots near the elevators will be temporarily blocked.