A Fairer Citation Process
If a rider doesn't pay fare, what should the punishment be?
There are lots of reasons why people don't pay fare. They may simply forget, they may be confused or they may be taking a risk for no good reason. In any case, skipping fare is not a major crime — so we want to re-think the consequences to help people avoid a court appearance.
New, fairer options
We want our rules to be fair and equitable. A new law gives us a 90-day window to resolve citations before sending them to court, either through a fine or community service.
This would keep many people out of the judicial system — a much fairer deal, especially considering that a court record can affect their ability to get a job, rent a house or serve in the military.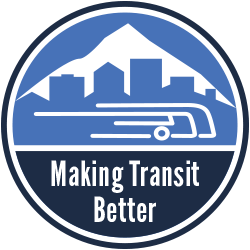 We're working to grow our network of buses and trains while making your ride smoother, safer and more reliable.