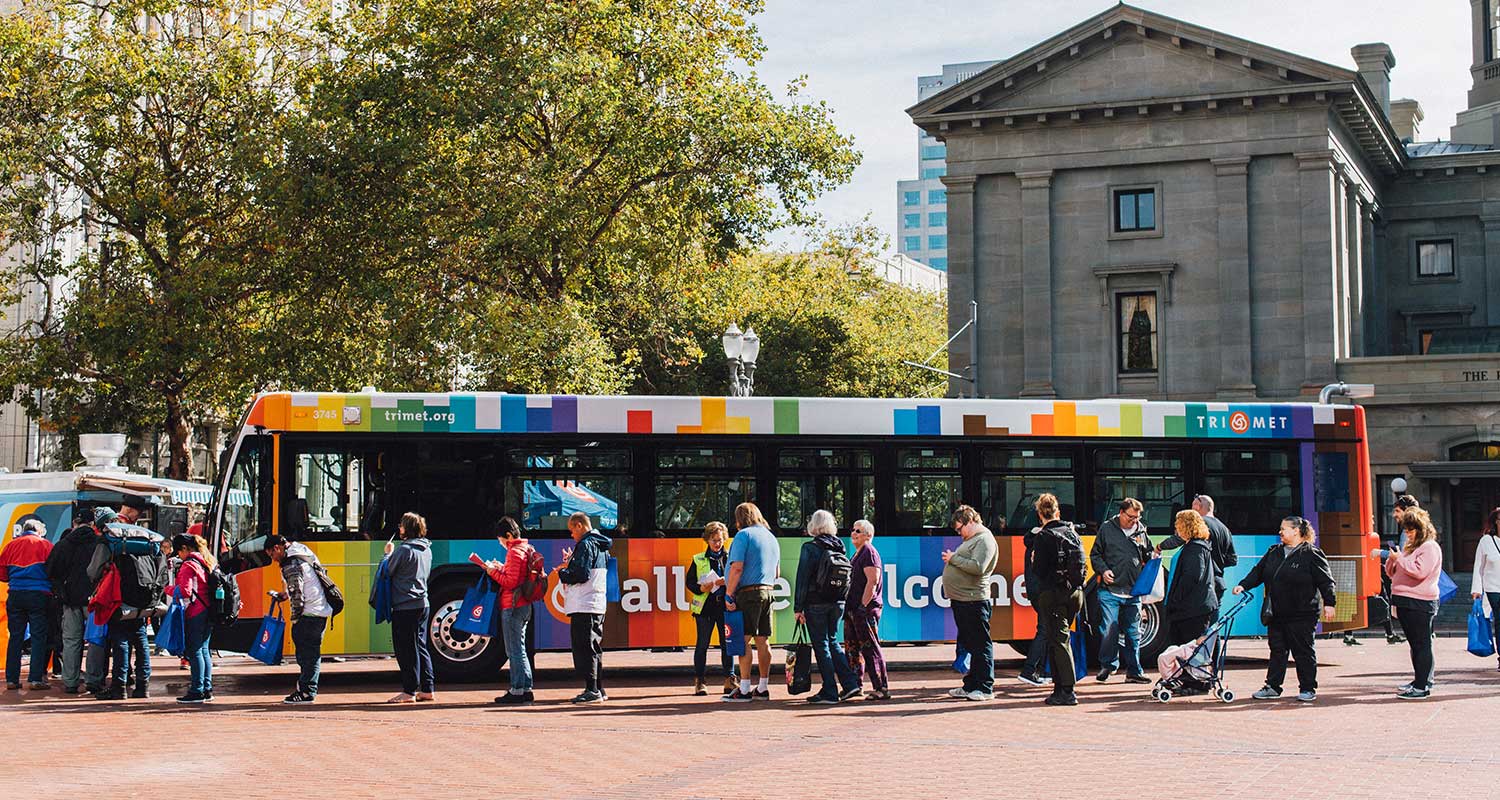 Transit Equity Advisory Committee
TriMet's 16-member Transit Equity Advisory Committee (TEAC) provides insight and guidance to the General Manager on issues of equity, access and inclusion.
TEAC has been instrumental in helping TriMet develop and implement a variety of equity initiatives, from our reduced fare program to decriminalizing the fare-evasion citation process. The committee has also provided important feedback on reimagining safety on public transit and establishing affordable housing goals as part of transit oriented development, and helped connect hundreds of nonprofit and community-organizations with millions of dollars in free fare grants through TriMet's Access Transit program.
Committee members represent a diverse cross-section of community leaders, advocates and liaisons for disadvantaged and historically underrepresented communities. The committee serve as a link to community organizations and provides input on improving service for transit-dependent riders.
Upcoming Meeting
Tuesday, December 14
4:30–6:30 p.m.
This meeting will be held virtually. To join the meeting at 4:30 p.m., call 415-655-0001. If you're asked for a meeting code, enter 145-500-6871 .
Projects we have worked on
Equity
TriMet's commitment to diversity, equity, access and inclusion is unwavering.