I-84 West Closures Overnight and Weekend
June 22–29, 2022
The Better Red project will close westbound I-84 near the I-205 interchange at Gateway for several nights and a weekend. The closures will allow crews to drill piers for a new light rail bridge over I-84.
TriMet service will not be affected by this closure.
I-84 Closures
Traffic from I-84 will be directed onto southbound I-205, then merge back onto I-84 west of Gateway. The NE 102nd on-ramp will also close. Plan for delays or take an alternate route. Check tripcheck.com for real-time traffic information.
Weeknights
From 10 p.m. to 4 a.m. June 22, 23, 27, 28, 29
All hours during the weekend
10 p.m. Friday, June 24 through 4 a.m. Monday, June 27

The Better Red Project will extend Red Line service west 10 stations from Beaverton Transit Center to Fair Complex/Hillsboro Airport. This will increase service in Washington County and provide a MAX ride from Hillsboro to Portland International Airport without the need to make transfers. Near Gateway Transit Center and Portland International Airport, we'll be working to improve MAX reliability by adding a second track to eliminate two bottlenecks in the system.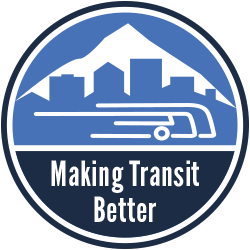 We're working to grow our network of buses and trains while making your ride smoother, safer and more reliable.