A Better Red MAX disruption
April 2–9
Work is underway this spring to support A Better Red project's goal of improving MAX reliability. The project will move a large piece of special trackwork called a switch that splits a single track into two.
This work gives us the room needed to build a bridge for a new track later. Think of it as the first puzzle piece we're laying down before the rest of the work happens.
Shuttle bus service
MAX Red Line trains will not be in operation while work is happening, April 2-9. Regular Red Line service will resume at the start of service on Sunday, April 10.
Between Gateway Transit Center and Portland International Airport, shuttle buses will replace trains. Riders can board shuttle buses on the east side of the transit center, where their departures will match regular Red Line service.
For westside service, use MAX Blue Line trains, which also serve Red Line stations.

The Better Red Project will extend Red Line service west 10 stations from Beaverton Transit Center to Fair Complex/Hillsboro Airport. This will increase service in Washington County and provide a MAX ride from Hillsboro to Portland International Airport without the need to make transfers. Near Gateway Transit Center and Portland International Airport, we'll be working to improve MAX reliability by adding a second track to eliminate two bottlenecks in the system.
Plan your trip using our new planner tool at trimet.org.
Shuttle buses will serve stops near the closed stations.
Shuttle buses run every 15 minutes or more often most hours on weekdays, and 15 minutes or more often most hours on weekends.
Thanks for being patient while we improve our system and your future riding experience!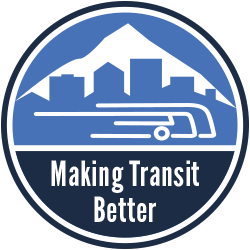 We're working to grow our network of buses and trains while making your ride smoother, safer and more reliable.