A New Bicycle and Pedestrian Bridge Along the Orange Line
We will be adding a safer new crossing for bikes and pedestrians over the rail tracks near the Clinton St/SE 12th Ave MAX Station.
Background
Along with the City of Portland, we are beginning design work on a new bridge for pedestrians and cyclists near the Orange Line's Clinton St/SE 12th Ave MAX Station.
Timeline
Design on the bridge started in spring 2018. We are working with the Portland Bureau of Transportation to advance design for the bridge. Construction will likely start in early 2019 and continue for about one year. The project cost is estimated at approximately $10.5 million.
Learn more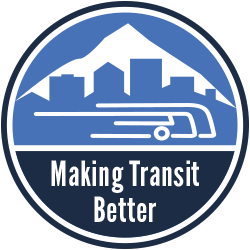 We're working to grow our network of buses and trains while making your ride smoother, safer and more reliable.