2017 Washington Park Rehabilitation Project
We recently gave the Washington Park MAX Station a bright new look.
In early 2018, we completed a $2.1 million renovation of the Washington Park MAX Station. The project transformed the nearly 20-year old station for a new generation of riders.
Here's a look at the station before and after:
We gave the station a fresh look, which includes:
Washington Park-themed murals along the Robertson Tunnel walls
Energy efficient LED lighting
Elevator lobby upgrades
Graffiti-resistant wall coatings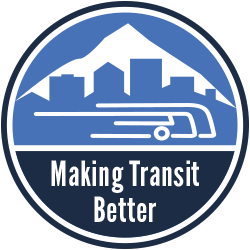 We're working to grow our network of buses and trains while making your ride smoother, safer and more reliable.