Improving WES Commuter Rail Right of Way
New ballast, drainage work and removing vegetation will improve operational safety.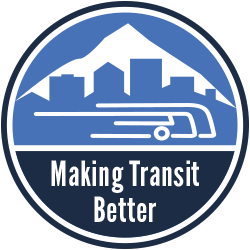 We're working to grow our network of buses and trains while making your ride smoother, safer and more reliable.

See how we're making transit better
Beginning in November 2017 and continuing through spring 2018, we will be performing maintenance along WES Commuter Rail tracks in multiple locations.
In an effort to improve operational safety, we will be:
Replacing the ballast (rock under the tracks)
Removing vegetation
Reshaping ditches and making other drainage improvements
To minimize impacts to WES and freight traffic, most of the work will be performed on weekends when WES is not in service, including evenings and early mornings. For questions or concerns, please give us a call at 503-962-2150.