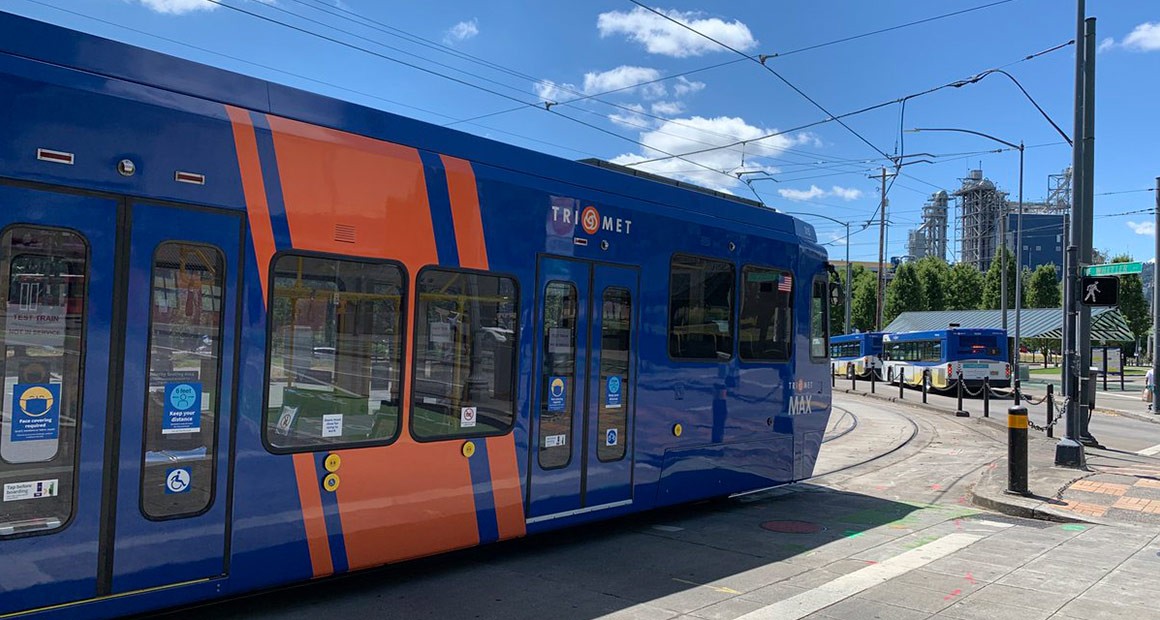 Now Hiring: TriMet's Next General Manager
TriMet's Board of Directors has begun the search for our next general manager. (Former General Manager Doug Kelsey retired in early March 2021.) As the region's largest transit provider, we need a visionary leader who will build on our recent efforts to improve safety and security, fight climate change and provide equitable transit service that benefits our entire community.
The Board of Directors calls choosing TriMet's next GM its most important duty. A Search Committee of the Board has brought on a recruitment firm to help in its search for qualified candidates. Directors will consider the knowledge, skills and abilities of top candidates. The Board plans to be open, transparent and thoughtful throughout the search process. TriMet will engage with riders and the public about the priorities for the general manager and share that feedback with the Board to inform its decision.
General Manager position
TriMet's general manager sets and leads the strategic direction of the agency, working closely with the community and collaborating with TriMet's executive team to put that strategy into operation. The general manager must ensure a commitment to safety through effective leadership, while implementing practices that demonstrate safety is a core value in all aspects of operations.
Read the final job description
This job description was approved by the TriMet Board on March 24, 2021
We want to hear from you
What experience, values and priorities are most important to you when it comes to selecting a new general manager?
OPTION 1: Take a 5-minute survey
OPTION 2: Attend a Listening Session
OPTION 3: Attend a Board Meeting
Wednesday, April 28
9 a.m.–12:30 p.m
Wednesday, May 26
9 a.m.–12:30 p.m
Public testimony runs from 9–9:45 a.m. Meetings will be held online until further notice due to COVID-19. Learn more
OPTION 4: Contact us

Text or call us at
503-238-7433
Timeline
Feb

Mar

Apr

May

Jun

Jul

Aug

Feb 15: Engagement kick-off
Survey/outreach
Mar 8–12: Listening sessions
Feedback from the public and employees
Mar 24: Job description confirmed
Board public forum
Apr 28: Community comment
Board meeting
May 17: Candidates identified
Review resumes
May 31–Jun 12: Finalists interviewed
by community panel & Board
Jun 16: Successful finalist named
by Board
Jun 23: Public forum
Comments on GM search, Board approves candidate, contract negotiations begin
Aug 2: Contract finalized
with new General Manager

Feb

Mar

Apr

May

Jun

Jul

Aug

Feb 10–Jun 9: Board Search Committee
weekly meetings
Feb 15–Jun 23: Public Engagement
surveys, listening sessions & community comments
Feb 24–Jun 23: Board Meetings
search updates & public forums
Mar 29–May 14:
GM position advertised
Mar 29–May 14:
Community panel selected
— Drag to scroll —
Get email updates on the search for our new GM