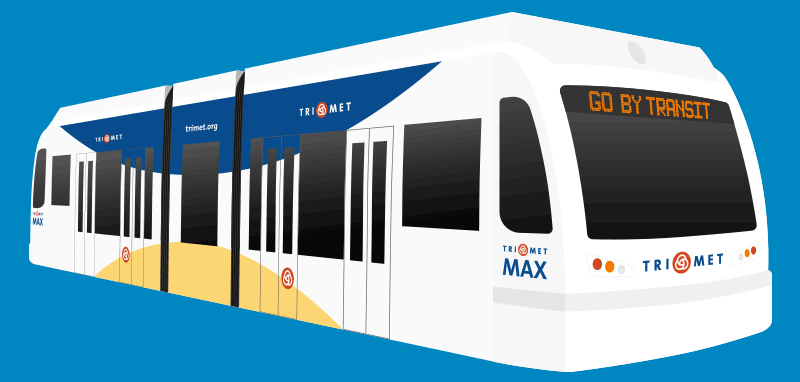 Fast track to MAX
Start MAX operator training faster than ever! After your initial bus training, you'll immediately become eligible for training to operate MAX.
Your transition from bus to rail may not be immediate, but it will be much faster than before.
MAX classes begin about every four weeks and are limited to nine students to help ensure there's individualized, hands-on instruction. In addition to the practical instruction—learning the technical ins and outs and actually operating a train—you'll receive further instruction in the classroom and using our virtual reality program, which simulates scenarios you may encounter as an operator.
You'll receive a full salary during the 11 weeks of training.
Great pay
Start out making $27.13/hour
New bus operator trainees also get a $7,500 hiring bonus whether they move to MAX or drive a bus. MAX operators get guaranteed pay increases every six months, with a top rate of $37.46/hr.
Awesome benefits
At TriMet, it's one great advantage after another. As a union, non-exempt, full-time employee, you'll enjoy these benefits:
low- to no-cost medical, prescription, dental and vision insurance
health care/dependent care spending accounts
free transit pass for you and your family
defined contribution retirement plan with 8% company contribution (no employee contribution required)
deferred compensation retirement plan
on-site fitness center for a small fee
short-term disability
paid vacation time and sick leave
paid double time-and-a-half on holidays
employee assistance program
Ready to move forward?
Take a look at Jeff's journey to becoming a MAX operator