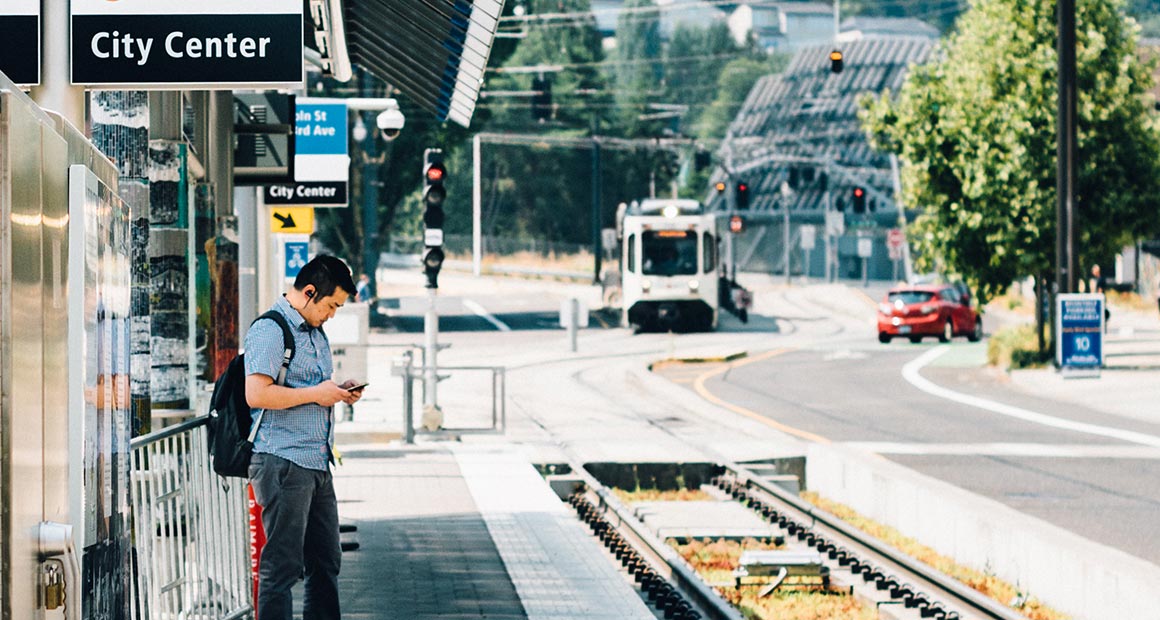 Get in touch with us any time!
You can now send text messages to our Customer Service team between 7:30 a.m. and 5:30 p.m., seven days a week!
We're ready to help and happy to listen — feel free to ask us questions, leave comments or report safety concerns.
Here's what you should know:
Always call or text 9-1-1 in an emergency. (Call when you can, text when you can't.) If it's urgent, but not an emergency, text us.
If you're reporting something on board the bus or train, include the vehicle number, location and the direction you're headed.
We want to hear about your experience! Let us know if you noticed something good, or something that could have been better.
Send a picture if it's helpful.
If you're looking for arrival information, text your Stop ID number to 27299 for the next arrivals from TransitTracker.