Equity Analysis and Service Monitoring
Draft equity analyses and service monitoring reports will be posted on this page for public review and comment.
Title VI Service Equity Analysis
Equity Analysis
TriMet assesses any fare change or major service change* for potential impacts on minority and low-income populations. To do this, TriMet conducts an equity analysis whenever such changes are proposed. The analysis is meant to guide the agency's decisions on providing transit service in a way that prevents discrimination and ensures that all residents of the service district have fair access to TriMet's services.
TriMet will also conduct equity analysis when determining the site or location of certain types of facilities, including storage facilities, maintenance facilities, and operations centers. The analysis will compare the equity impacts of various siting alternatives and will be completed prior to the selection of the preferred site. This ensures the location is selected without regard to race, color, or national origin.
*The definition of "major service change" is in TriMet's Title VI Program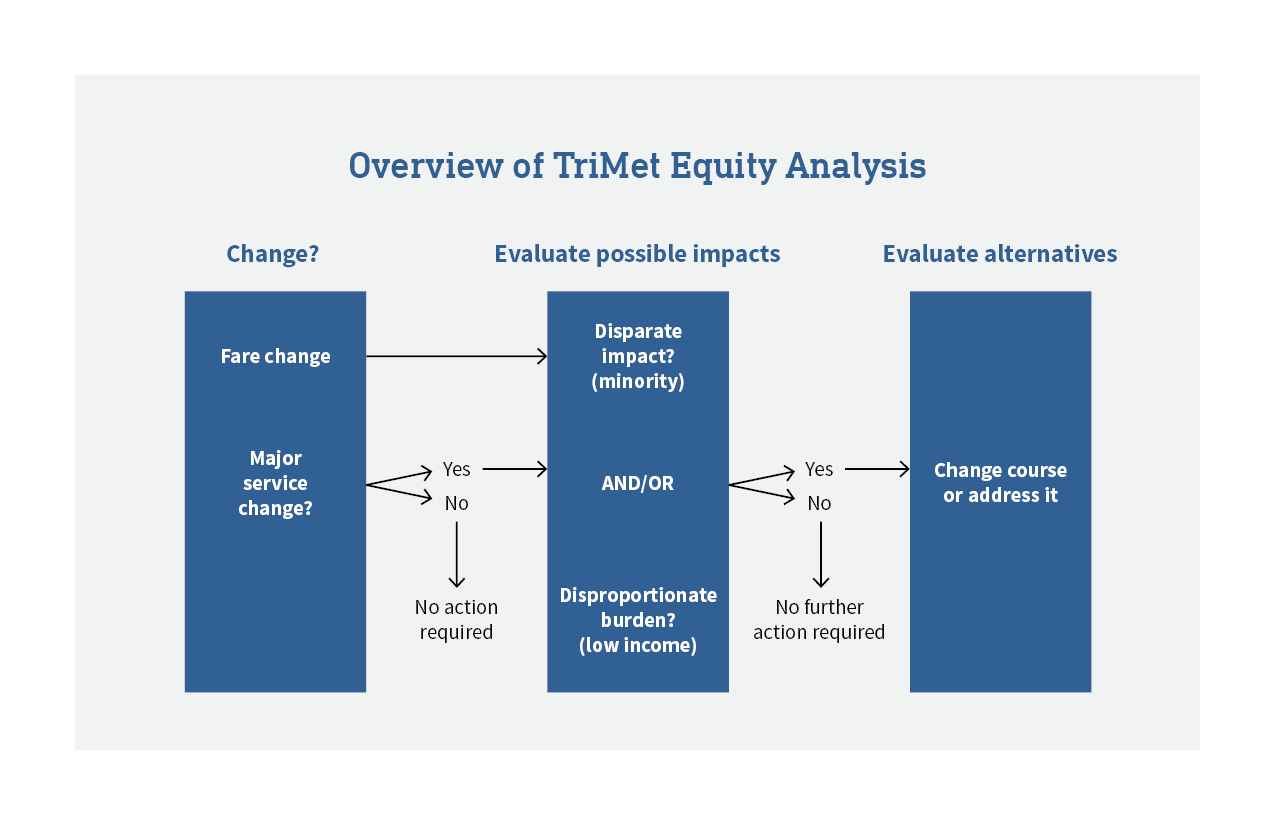 Service Performance Standards and Policies
TriMet has established standards and policies for service, including design, operation and provision of facilities and other amenities. These policies and standards guide TriMet in providing transit service that is safe, dependable, responsive, easy and inviting. They provide a basis for quantitative "yardsticks" to ensure that service design and operations practices do not result in discrimination on the basis of race, color or national origin.
Standards: Vehicle loads, Service frequency, On-time performance, Service availability
Policies: Distribution of amenities and Vehicle assignment