Introducing a Low-Income Fare
Over the last few years, we've been working toward a reduced-fare program for people with limited incomes. A task force of advocates, community members and elected officials gave us the following recommendation earlier this year:
Adults at or below 200 percent of the federal poverty level would be eligible for half-price fare.
If this were implemented today, adults making up to $24,120 a year could take a ride for $1.25 and buy a day pass for $2.50 — the same price as Honored Citizen and Youth fares.
Participants would use a reduced fare Hop card similar to an Honored Citizen or Youth card.
Timeline
Outreach through December 2017
Presentation to TriMet Board in December 2017 or January 2018
Estimated program start July 2018
Questions for you
We'd like the program to begin as soon it's funded, likely in July 2018. But before we get there, we want to know what you think:
Where should participants register for the program?
What types of documentation should be required in order to verify eligibility?
How often should participants have to reapply?
---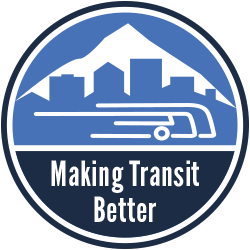 We're working to grow our network of buses and trains while making your ride smoother, safer and more reliable.