Introducing the new trimet.org
With input from riders like you, we've made some big changes to our website to help you get around easier.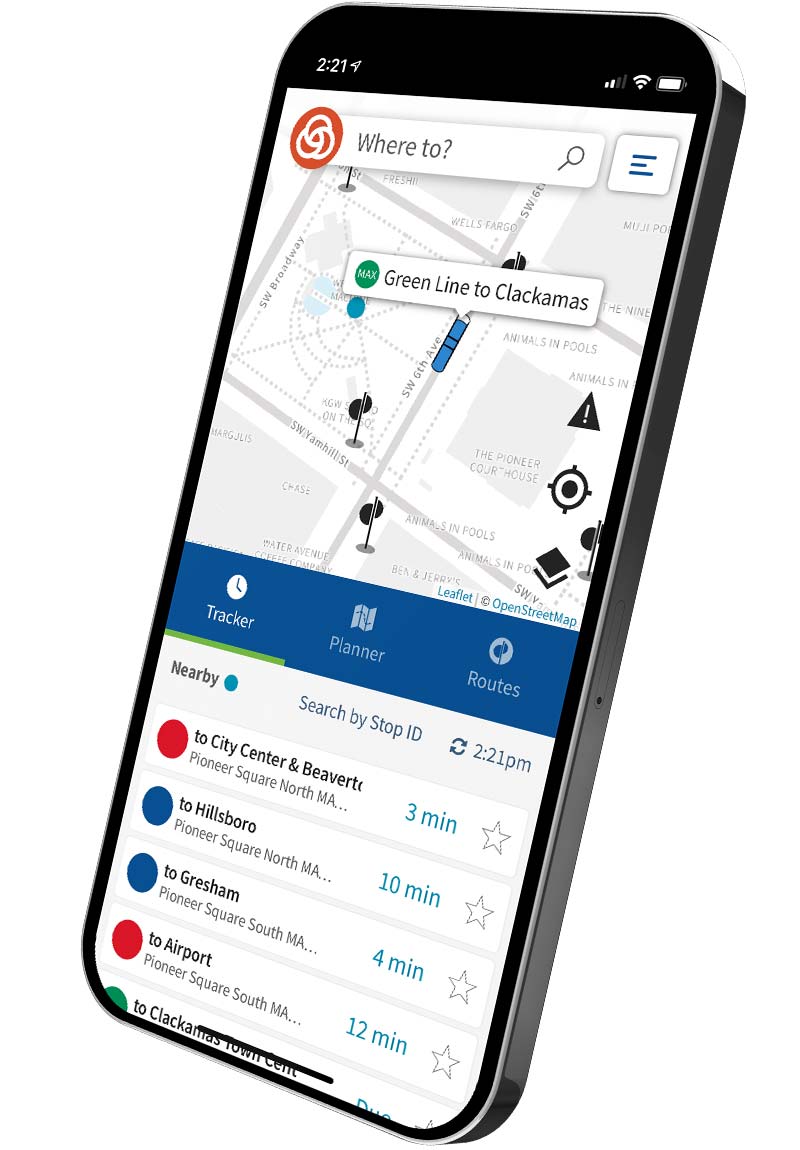 Upgraded Trip Tools
We simplified our popular Trip Planner, TransitTracker and route maps so they're easier to use.

Interactive map
We put the map front-and-center so you can easily see routes, stops and trips at-a-glance.

Optimized for mobile
On a phone, the site functions much like a native app, with familiar controls that you'd expect from travel apps.
Making Transit Easier
Here are some of the features you'll notice on the new trimet.org: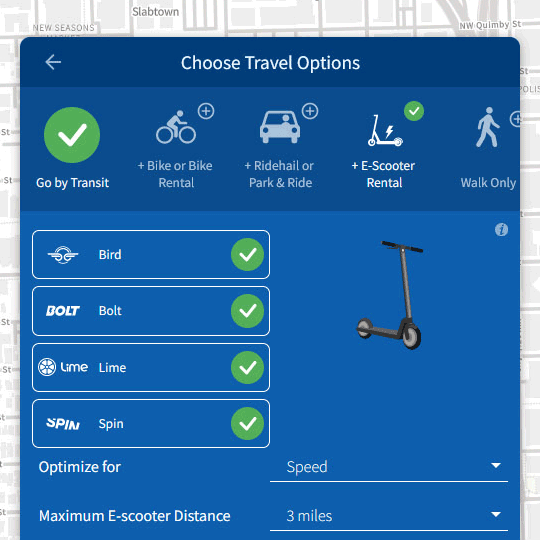 More trip options
Combine your transit trip with a personal bike, e-scooter, Uber or BIKETOWN bikeshare.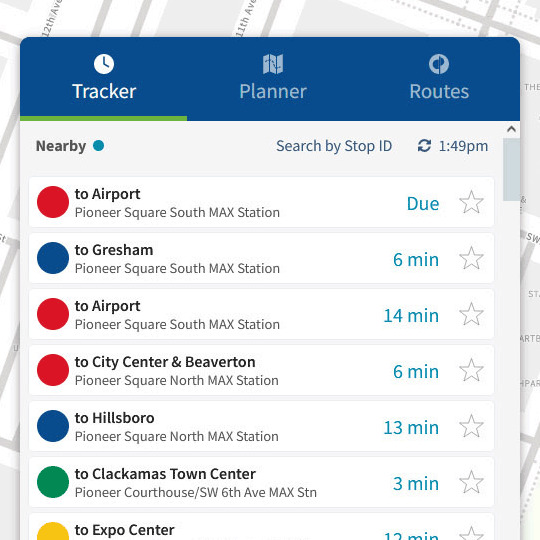 TransitTracker dashboard
Instantly see nearby stops and next arrivals based on your location, updated every 10 seconds.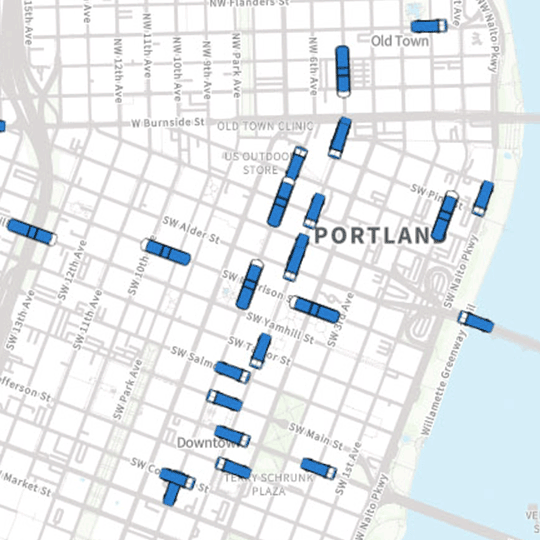 Real-time vehicles
See where any bus or train is on the map, and track it in real time to follow it along its route.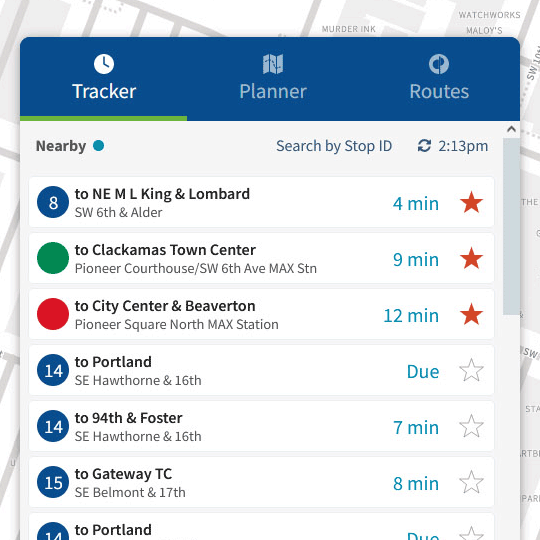 Save your favorites
Flag your most-used lines and stops for easy access next time.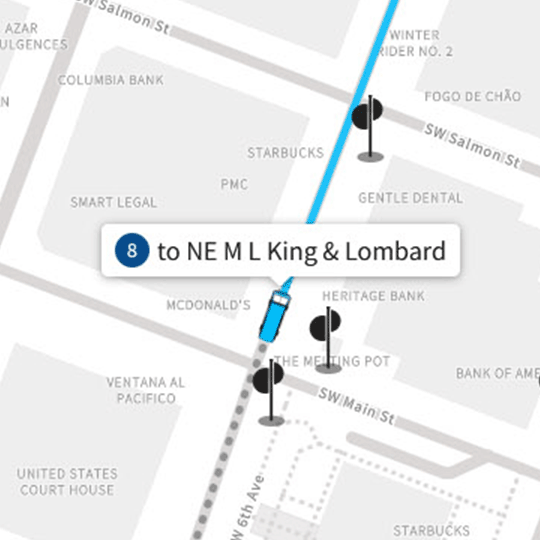 Look ahead
Tap or click on any vehicle to see where it's headed, where it stops and when it will get there.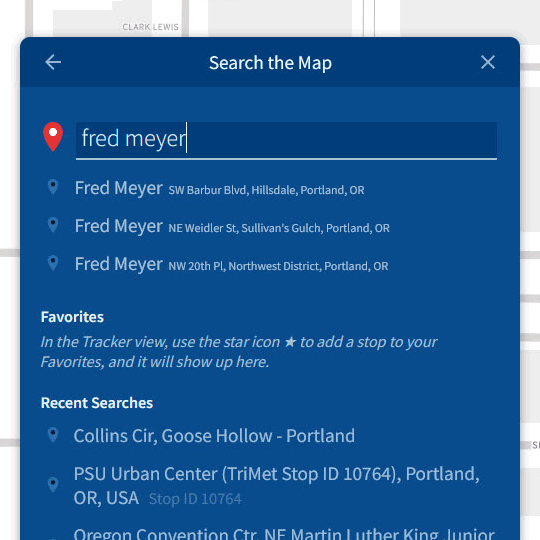 Superior search
Now you can quickly find places by name or address. Enter any business name, landmark, address, intersection, stop or Stop ID.
Add a shortcut on your phone's home screen
You can easily add a shortcut to trimet.org on your phone's home screen, so you can access the site instantly when you need it. The best part? This will also make the website open in full-screen mode (without web browser controls) and behave more like a smartphone app. Try it out! Here's how:
iOS (Safari):
1. Open trimet.org in Safari
Tap the Share (up arrow) button
Scroll down and tap "Add to Home Screen"
Android (Chrome):
Open trimet.org in Chrome
Tap the Menu icon (three dots in upper right-hand corner)
Tap "Add to home screen"