2020 Virtual Budget Open House
Please join us at our Virtual Budget Open House to learn more about how we're adapting to COVID-19 and our vision for future service.
Open House Meetings
Join us online for a Virtual Open House.
1

June 9 (Spanish)

5–6:30 p.m.

Acompáñenos mientras revisamos los niveles de servicio actuales, las reducciones presupuestarias y los próximos planes, la equidad de tránsito y más.

Contraseña del evento: trimet

Numero: 1-415-655-0001
Código de acceso: 929 818 233
2

June 10 (English)

5–6:30 p.m.

Join us as we review current service levels, budget reductions, and upcoming plans as well as discuss service restoration, transit equity and more.

Event password: trimet

Call in number: 1-415-655-0001
Event number (access code — UPDATED): 925 625 566
3

June 11 (English)

5–6:30 p.m.

Join us as we review current service levels, budget reductions, and upcoming plans as well as discuss service restoration, transit equity and more.

Event password: trimet

Call in number: 1-415-655-0001
Event number (access code): 920 098 427
Doug Kelsey
TriMet General Manager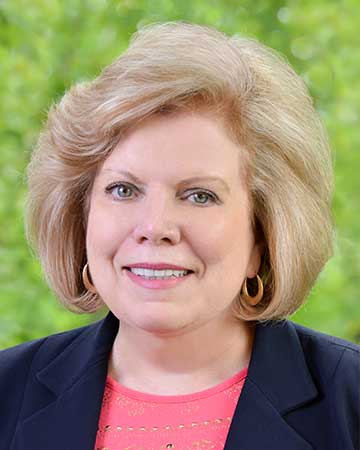 Dee Brookshire
Executive Director of Finance & Administrative Services
Marla Blagg
Executive Director of Safety and Security
Ozzie Gonzalez
Board Member, District 2
Tom Mills
Director of Mobility, Planning and Policy
JC Vannatta
Managing Director of Communications, Marketing & Customer Service
John Gardner
Director of Transit Equity, Inclusion and Commnunity Affairs
Martín González
Manager of Multicultural Programs
Clay Thompson
Outreach Services Coordinator
Overview
How has COVID-19 affected transit in the Portland area?
As the COVID-19 pandemic moved in and Gov. Kate Brown's "Stay Home, Save Lives" executive order went into effect, ridership understandably dropped dramatically. TriMet continued to roll, transporting essential workers to jobs and people to necessary services.
With the drop in ridership came a sharp drop in fare revenue. On top of that, our payroll tax revenue will be way down as unemployment in the region skyrockets. With fares and payroll taxes making up nearly all of our revenue, we now expect to be down an estimated $63 million through June 2020, and project a $135.4 million loss for Fiscal Year 2021, which runs from July 1, 2020 through June 30, 2021.
We've implemented cost-cutting measures to avoid lay-offs and deeper service cuts than those we had to put into effect in April, plus we've qualified for nearly $185 million in funding from the federal Coronavirus Aid, Relief, and Economic Security (CARES) Act. However, with Oregon's economic recovery expected to take a number of years, we anticipate revenue impacts will be felt for years. Because of that, we must take a conservative approach to adding back service, with our focus on ensuring safety for riders and employees through elevated cleaning procedures and other measures.
Service
Looking ahead at the future of our service
Initially for the coming Fiscal Year 2021 (July 2020 – June 2021), we had planned to continue our years-long expansion of bus service but with COVID-19, we've had to put the brakes on that. In fact, on April 5, we had to reduce service across all modes by about 20% combined. In the coming months, our focus will be on restoring the service cut. We expect that will mean gradually bringing back service as more people return to transit and our financial resources increase.
We'll first focus on adding in service in low-income areas and communities of color to lower overcrowding due to physical distancing measures, which limits the number of riders on buses and trains. As people begin returning to offices and businesses, we'll also monitor what normally are our busy routes serving Downtown Portland. We'll add in service where necessary to address overcrowding.
Once we've restored most service, based on how many people are riding, where transit is taking them and our resources, we'll decide if we can move forward with expanding service once again starting in September 2021. We would give priority to previously planned service improvements postponed from September 2020 and March 2021.
We pledge to ensure that we are using an equity lens to help inform service-planning decisions. Our Title VI Civil Rights program analyzes and informs our agency's decisions around service changes to minimize and guard against any unfair impacts on communities of color and riders who are on a low-income.
Rose Lane Project
The Rose Lane Project is the Portland Bureau of Transportation's (PBOT) vision for making bus and streetcar travel faster and more reliable for all Portlanders. "Rose Lanes" are corridors where buses and streetcars get priority on the road in congested areas.
The City Council adopted the Rose Lane Project vision in February 2020, boosted by wide community support. In its resolution, the Council directed PBOT to deliver dozens of Rose Lane projects in the next two years, to take a pilot approach for launching projects as quickly as possible and to work collaboratively with TriMet to adopt service improvements along the Rose Lane network.
PBOT anticipates rolling out as many Rose Lane improvements as possible this year and next, which will benefit riders during the COVID-19 crisis, including essential workers. Rose Lanes will keep our most important transit lines running smoothly as traffic and demand grows, with the aim to prevent the delays transit experienced in the past.
Fares
Helping high school students and those struggling financially access transit
Our focus in the year ahead is to ensure that we are using an equity lens to help inform service planning decisions. We are doing this by using our Title VI Civil Rights program to help analyze and inform our decisions around service changes to guard against and minimize any unfair impacts for communities of color and disproportionate burden for low-income riders.
TriMet does not plan a fare increase in fiscal year 2021. It's the eighth year in a row that we have not raised our standard base fare. While fares are not increasing, our efforts that help those who rely on transit the most are.
Low Income Fare Program
TriMet's low income fare program continues to serve riders facing financial struggles, with more than 30,000 people enrolling since the program began in mid-2018. In partnership with Worksystems, WorkSource Oregon, and a large network of community-based organizations, we maintained enrollment services for individuals to sign up for the program online and by phone during the Governor's "Stay Home, Save Lives" order. Riders who participate in the program qualify for our Honored Citizen reduced fare. With it, they can save up to 72% off the cost of monthly fare and get unlimited rides during a calendar month for just $28.
Seniors, those on Medicare and riders with a mental or physical disability also qualify for our Honored Citizen reduced fare.
Access Transit Programs
In addition to our Honored Citizen reduced fare, we offer fare relief and fare assistance grants through our Access Transit Program. By supplying non-profit and community-based organizations with fares at reduced or no cost, they are able to get fares into the hands of those who need them to access services critical to employment, housing and personal stability.
The coming year will mark the second opportunity for high schools across the tri-county area to receive small fare assistance grants through our Access Transit High School Program funded by resources from the Keep Oregon Moving legislation. This program helps high schools support their students who are low income.
New Regional Youth Pass
TriMet supports a new regional Youth Pass for high school students under consideration by Metro. The regional government may include such a free transit pass program in its 2020 transportation measure expected to be on the November ballot. Initially, the proposed program wouldn't include Portland Public Schools' high school students, as they already receive free passes through a partnership between us and PPS. Instead, large districts like David Douglas and schools in Washington and Clackamas counties would be included in the first phase of the Youth Pass program.
We also have a reduced fare for youth. Those ages 7–17 and students in high school or pursuing a GED can ride for just half the cost of an adult fare, receiving the same savings of our Honored Citizen fare payers—unlimited rides in a calendar month for just $28. Children 6 and under ride free with a paying passenger.
Safety
Keeping our riders and employees safe during the COVID-19 pandemic
We have taken a number of steps for the safety of our riders, operators and employees due to the COVID-19 pandemic:
1

Enhanced cleaning efforts

We have increased and improved our cleaning procedures. All our buses, MAX and WES trains, and our LIFT paratransit vehicles get a thorough cleaning with disinfectants each night. We also have staff disinfecting the common touchpoints on board some vehicles during the service day, but we are working up to that cleaning occurring on all our vehicles every four hours during the day. Workers also clean the main touchpoints on rail stations and transit centers at least once a day.

To aid our cleaning efforts, we've looked to innovative products to help speed up and improve the effectiveness of our cleaning. We have purchased 35 disinfecting fogging machines that spray a fine mist of hydrogen peroxide to sanitize a bus. We are also trying out some ultraviolet lamp devices to kill germs on vehicles.

Our high level of cleaning and disinfecting of the transit system requires hundreds of employees devoted to these efforts. TriMet hired 30 additional service workers in April, and we plan to bring on 130 other staff members in the coming weeks to help with this.
2

Face coverings required

Riders—along with TriMet employees—are required to use face coverings on all our buses and trains, for their safety and the safety of others. The Oregon Health Authority also strongly recommends riders use face coverings at rail stations, transit centers and bus stops.

To help people follow this requirement, TriMet has installed disposable mask dispensers on our buses and trains and we've supplied face coverings to all our employees. We also have our On-Street Customer Service team handing out disposable masks at transit centers at times. We are also working with community-based organizations to get face coverings to those who have had challenges getting them.
3

Protective operator panels on buses

We are speeding up our installation of operator safety panels. About half of our buses already have these safety glass enclosures next to the operator's seat, to help protect drivers from those who might look to do harm. Now, during the COVID-19 pandemic, they are also providing a protective barrier for operators against the virus, which can spread through respiratory droplets. While the safety panels are now in high demand around the world due to the pandemic, we expect to receive a shipment of more than 300 of the panels in mid-June and expect to have them all installed by the end of July.
4

Physical distancing and onboard limits

With face coverings now required for everyone on our buses and trains, we're working toward new physical distancing guidelines under the direction of the Oregon Health Authority. The OHA recommends a physical distance of at least 3 feet between riders on buses and trains where space is limited, face coverings are required and other precautions are in place. While we currently ask riders to spread out by 6 feet on board our buses and MAX trains, we will update signs and communications when we are able to move to the 3-feet guidance. WES has already moved to the 3-feet distancing. We have placed signs on seats on board our vehicles as a visual aid to help people spread out.

With some level of physical distancing remaining in effect until the end of the pandemic, we will need to limit the number of people on board buses and trains. This may mean riders have to wait for following buses and trains.
---
Security
Increasing security presence on the system
The safety and security of our operators, passengers and the system as a whole is of the utmost importance, especially during this time of so much uncertainty. Our fare inspectors continue to maintain an important security presence on the system to ensure proper use of the transit system while helping riders. We will be adding six more fare inspectors and two lead fare inspectors in the coming year. We also continue to have contract security officers stationed throughout the system and riding on buses and trains.
Capital Projects
Creating jobs, generating economic recovery, building for the future
Despite the financial challenges brought on by the COVID-19 pandemic, we continue work on, and plans for, major projects that build for the future while creating regional jobs. These projects are mostly funded from a combination of long-term bonds issued prior to the current health crisis and federal resources. As history has shown, construction and transportation projects such as these generate economic activity and will help our region recover.
The Division Transit Project construction is under way. The project has brought in $87.4 million in federal funding to the region. It will create a new type of high-capacity bus service to provide faster, more reliable trips between Downtown Portland, Southeast and East Portland and Downtown Gresham. The project also will build some 4.5 miles of protected bike lanes, nearly 81,000 square feet of new sidewalks and improve crossings, lighting and other pedestrian safety elements. The Division Transit Project will create some 1,400 jobs over the life of the project. The new service, with longer 60-foot articulated buses, will begin running in the corridor in fall 2022.
The Federal Transit Administration has just allocated nearly $100 million in federal funding to our Better Red Project, the MAX Red Line extension and improvement project. The project will extend the MAX Red Line to Hillsboro and improve sections of track near Portland International Airport and Gateway Transit Center, providing riders better connections and more reliable trips throughout our MAX Light Rail System. It will also improve the station at the Portland International Airport and bring with it six new light rail vehicles. The Better Red Project is expected to create 1,200 jobs. Construction is expected to begin next spring with improved MAX Red Line service rolling out in 2024.
Southwest Corridor Light Rail Project
Planning continues on the Southwest Corridor Light Rail Project, with the aim to bring a high-capacity transit solution and a consistent travel time to one of the most congested corridors in our region by late 2027. We plan to ask the Federal Transit Administration to cover half of the $2.8 billion cost of the project, which will transform the corridor and create an estimated 28,000 jobs. The Draft Conceptual Design Report, released in January, showcases the transit improvements the project will bring along with vital pedestrian/bicyclist safety and roadway improvements. Among them, 10 miles of new sidewalks and over six miles of upgraded bike facilities, along with the rebuilding of Barbur Boulevard bridges and bringing them up to earthquake standards.
What do you think?
Share your feedback through June 7.