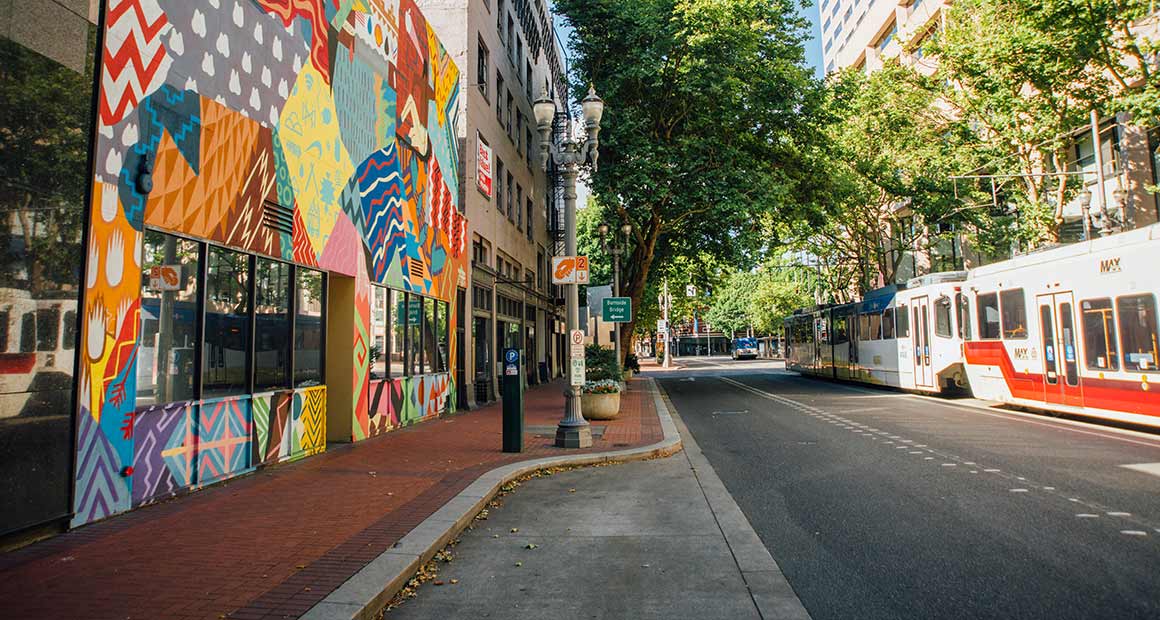 Reimagining Public Safety & Security on Transit
TriMet is committed to ensuring a safe, welcoming and equitable transit system for everyone. On July 1, 2020, we redirected $1.8 million in police contracts and additional funding to explore new community-based services to expand our safety approach. We are working with our community to reimagine a better transit system that is fair and free of bias while addressing the needs of our riders and employees to feel safe.
The Reimagine Public Safety Advisory Committee is tasked with providing feedback, insight and guidance to TriMet as it designs, implements and evaluates the effectiveness of new public safety programs as recommended by the Reimagine Public Safety initiative adopted by TriMet board in November of 2020.
February 15, 3:30-5 p.m.
This will be a virtual meeting. Meeting details will be posted below when available.
Communication aids
If you require an interpreter or other communication aids, please call 503-979-7621 or TTY 7-1-1 (8:30 a.m. to 4:30 p.m. weekdays) at least 48 hours in advance of the meeting.
Previous meetings' recordings and presentations
All meetings are recorded and can be accessed online, along with meeting documents. Recordings are typically available about 2–3 days after the meeting.
TriMet provides bus, light rail and commuter rail service in the Portland, Oregon, region. Our transportation options connect people with their community, while easing traffic congestion and reducing air pollution — making our region a better place to live. TriMet's service district covers 533 square miles and serves a region of more than 1.8 million people.
We have a lot of people on our system, keeping riders safe and helping everybody get where they need to go.