20-Burnside/Stark
20-Burnside/Stark connects Beaverton, SW Portland, Portland City Center, SE Portland and Gresham, via Cedar Hills Boulevard, Barnes, Burnside, 102nd, Stark and Kane.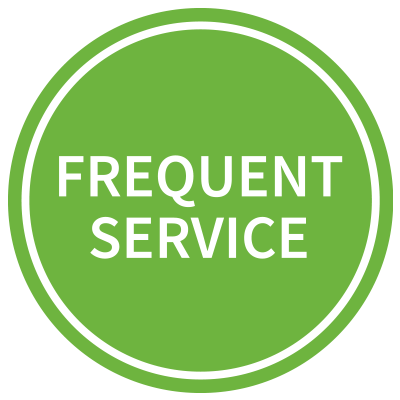 This bus line runs every 15 minutes or less most of the day, every day. Learn more
Line 20 Route Map
Line 20 Schedules
Service alerts in effect:
For trips to Gresham Transit Center, no service to the stop at E Burnside & 16th (Stop ID 726) due to construction. Use the temporary stop located at E Burnside & 17th (Stop ID 14089).
The Park and Ride garage elevator at Sunset Transit Center is closed for approximately 3 months for improvements. During this time garage users must use the stairs or find alternate parking. Visit trimet.org/parkandride for a complete list of Park and Ride garages.
No service to Cedar Hills & Walker (Stop ID 1022) due to construction. Temp stop located on "Jenkins Next Signal" sign pole.
Due to COVID-19 service reductions, beginning Sunday, April 5th, service for Line 20 will begin at 4:42 a.m. and end at 12:41 a.m. Overnight service will be cancelled. For arrivals and trip planning, see trimet.org.
Get Line 20 updates by email