54-Beaverton-Hillsdale Hwy
54-Beaverton-Hillsdale Hwy connects Beaverton Transit Center, Raleigh Hills, Hillsdale and Portland City Center, via Beaverton-Hillsdale Highway, Capitol Highway, Barbur and 5th/6th. On weekdays, buses run about 15 minutes or better most of the day between Raleigh Hills and City Center.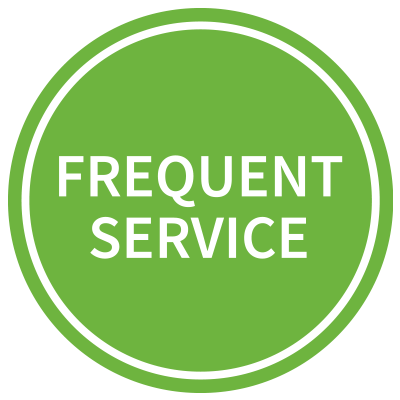 Frequent Service bus lines run every 15 minutes or better most of the day, every day. More
Line 54 Route Map
Line 54 Schedules
Monday—Friday
Service alert in effect:
Beginning Friday, April 14, no service to the eastbound stop at SW Beaverton-Hillsdale & Western (Stop ID 354). A temporary stop is located just east of Western.
Get Line 54 updates by email