54-Beaverton-Hillsdale Hwy
54-Beaverton-Hillsdale Hwy connects Beaverton Transit Center, Raleigh Hills, Hillsdale and Portland City Center, via Beaverton-Hillsdale Highway, Capitol Highway, Barbur and 5th/6th. On weekdays, buses run about 15 minutes or better most of the day between Raleigh Hills and City Center.
Effective August 27, 2023
We've upgraded Line 54 to Frequent Service, with buses arriving every 15 minutes for most hours of the day, every day.
Line 54 Route Map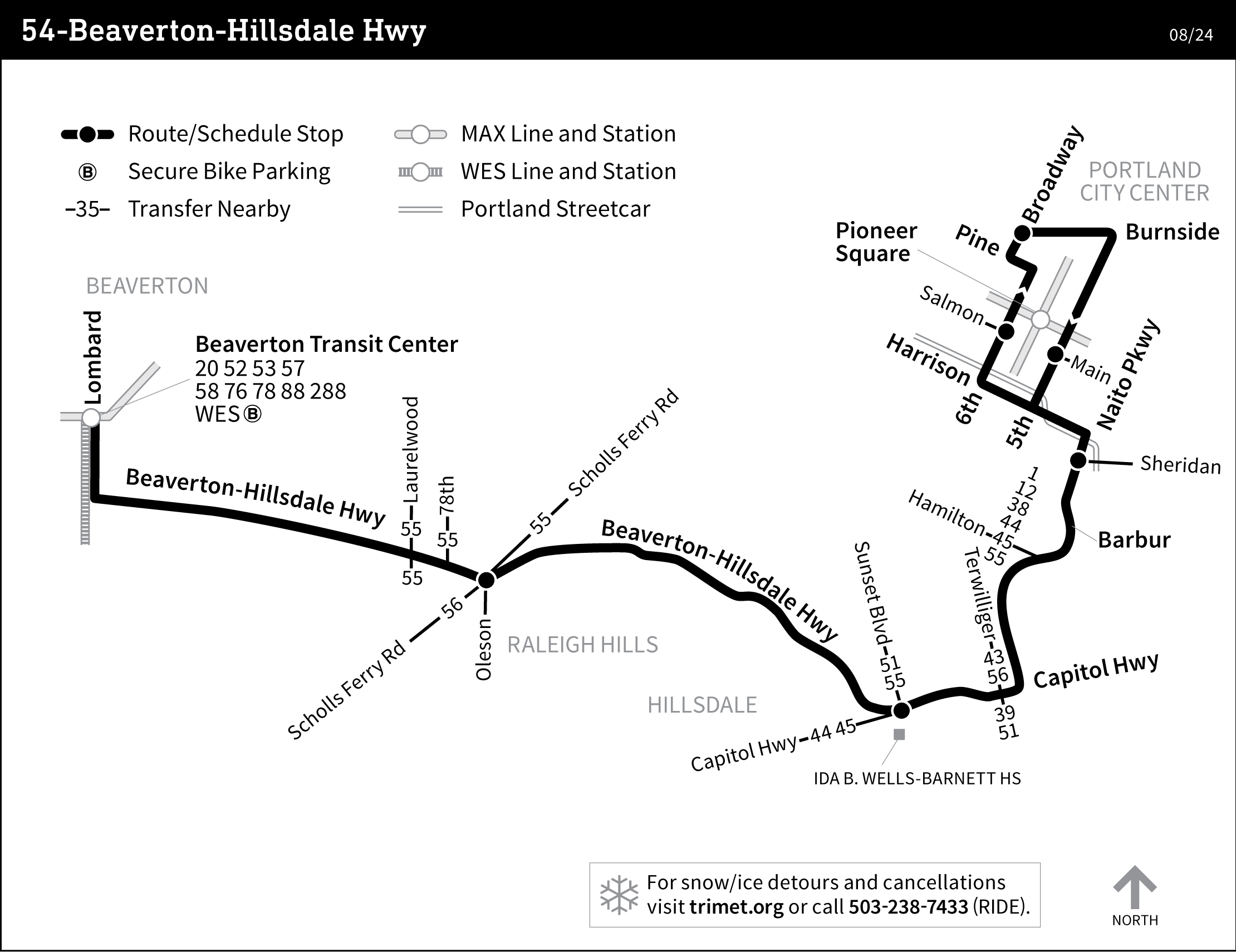 Line 54 Schedules
Monday—Friday
Get Line 54 updates by email