The TriMet Pedestrian Plan identifies priorities for improving walking and rolling access to transit across the TriMet service area, which encompasses 26 cities in three counties.
Why a TriMet Pedestrian Plan?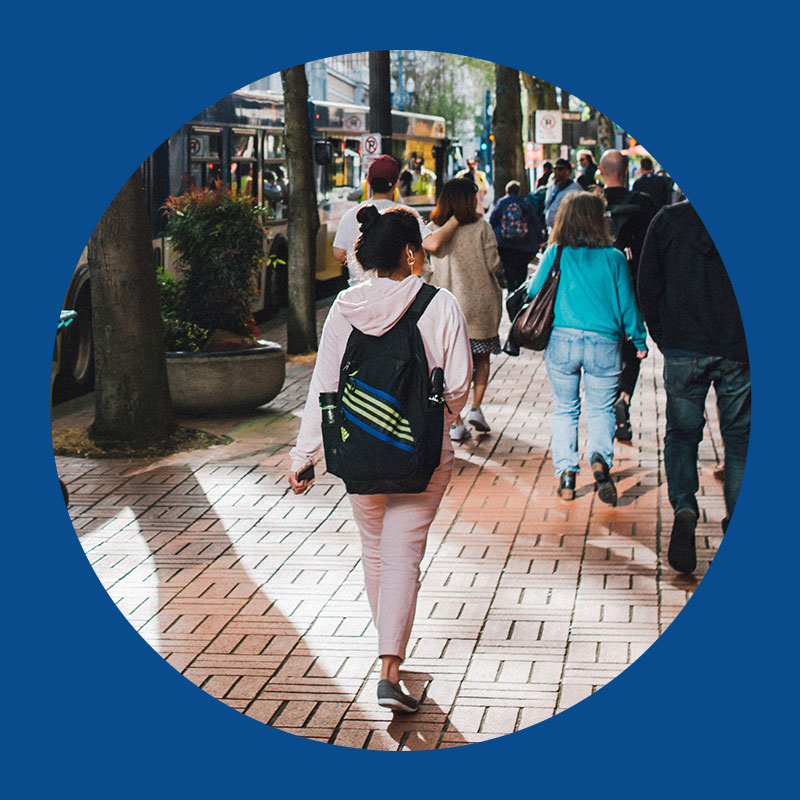 Walking and transit go together, and the walk to transit is part of the transit experience.
Whether you walk or roll to transit, you are a pedestrian at some point in your trip. And most of TriMet's riders – over 86% - tell us they walk to transit.
Improving the walk or roll to transit helps the most vulnerable in our community.
Being able to safely and comfortably get to transit helps riders who depend on transit – including the elderly, young, and disabled - reach the destinations that matter to them.
What is the Pedestrian Plan about?
Removing barriers to riding transit
Our Low-Income Fare reduced the financial barriers that keep people from riding transit. The Pedestrian Plan helps us and our agency partners identify those physical barriers to walking to transit, enabling us to work together to improve access.
Partnership
Improving the walk to transit requires us to work together. Our influence over the physical environment generally begins and ends at the transit stop or station, since the streets, sidewalks, and crossing treatments are typically owned by the cities, counties, or the State. Cooperation between us and the owner of the right-of-way can provide riders with a seamless experience in accessing the region's transit stops and stations.
Equipping our partners with an access-to-transit lens
We worked with the cities and counties in our service district to evaluate nearly 2000 of their own projects using a data-driven process and a consistent access-to-transit lens. Since our jurisdictional partners are mandated to plan for transit and walking in their Transportation System Plans, the Pedestrian Plan's analysis can help inform their decision-making and support future funding requests.
Plan values
The Pedestrian Plan's guiding values — safety, equity, and demand, were developed in collaboration with community, stakeholder, and agency input. Twelve specific metrics derived from these three values directly inform how the projects were evaluated and ranked.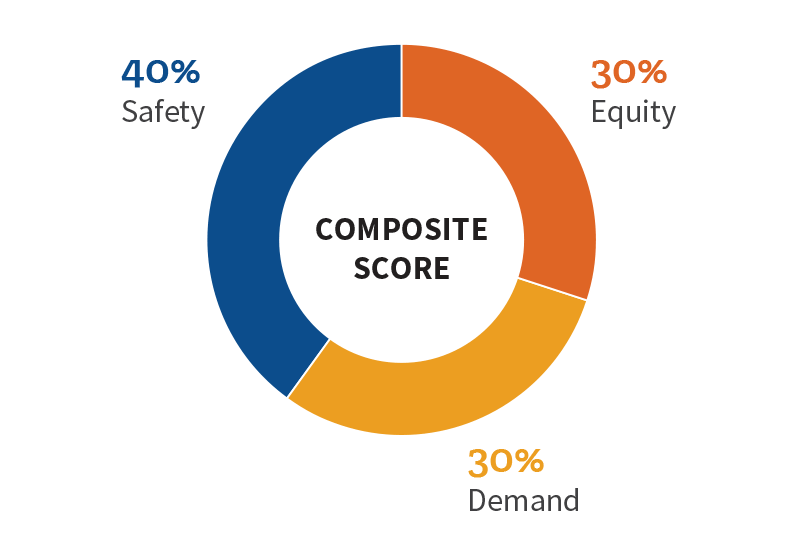 What we heard from you
In 2019 and 2020 we asked you about your walk to transit. Over 1500 of you responded to our survey and open house. You told us that:
The biggest barriers you face in your walk to transit are lack of safe crossings, lack of lighting and lack of sidewalks
You also told us about specific locations where your walk to transit was problematic.
---
Modes used to access transit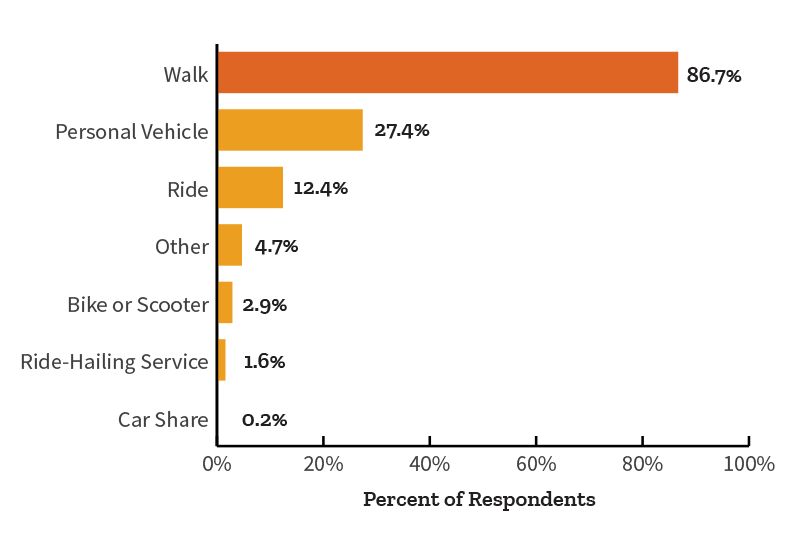 Frequency of walking to access transit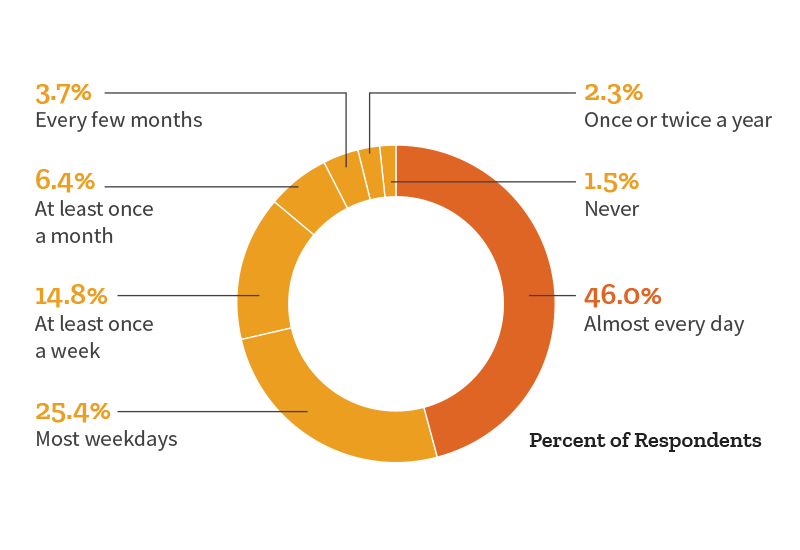 Common issues faced when accessing transit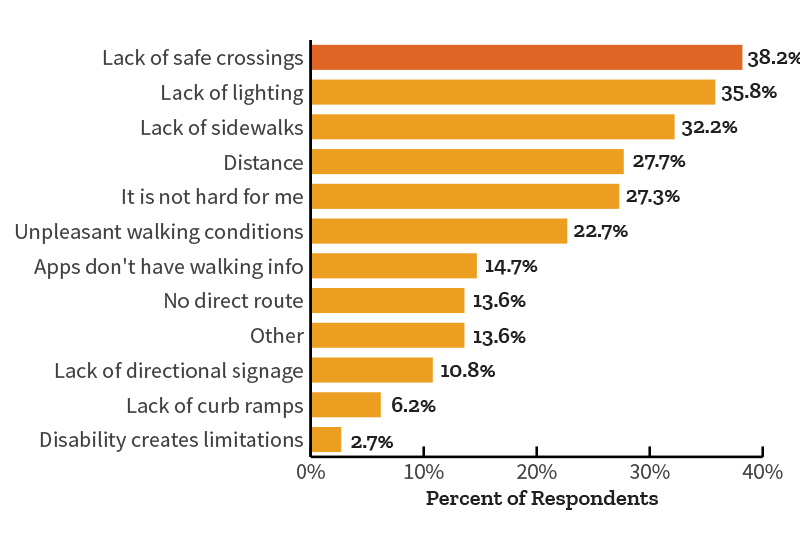 What would prompt more frequent walks to transit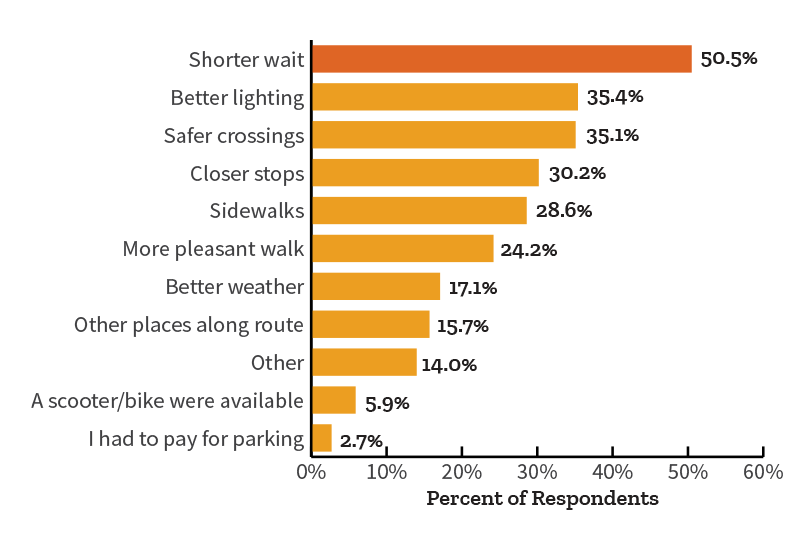 Get Pedestrian Plan email updates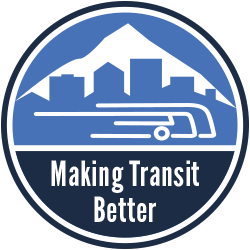 We're working to grow our network of buses and trains while making your ride smoother, safer and more reliable.