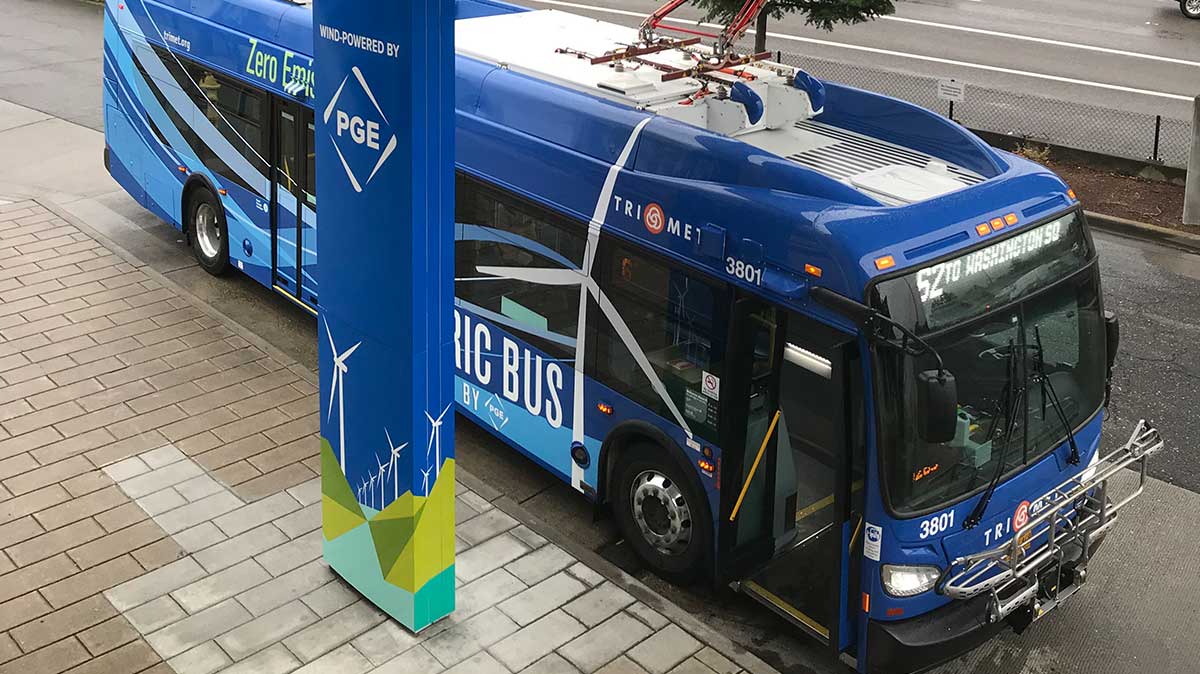 Converting to a Greener Bus Fleet
We're committed to having a 100 percent zero-emission fleet by 2040.
Transit plays a leading role in reducing greenhouse emissions, replacing millions of car trips every year. Yet, with about 700 diesel buses in our fleet as of June 2021, we're the largest purchaser of diesel fuel in Oregon. We're well on the way to changing that, and it's important to decide carefully which technologies best meet our region's needs for the future. We're committed to having a 100 percent zero-emission fleet by 2040.

Before we can get to a zero-emission bus fleet, we need to determine what is the right technology for our system and our region. We've been testing battery-electric buses since 2019, while continuing to explore other technologies. We're learning as we evaluate what is right for the bus fleet of our future.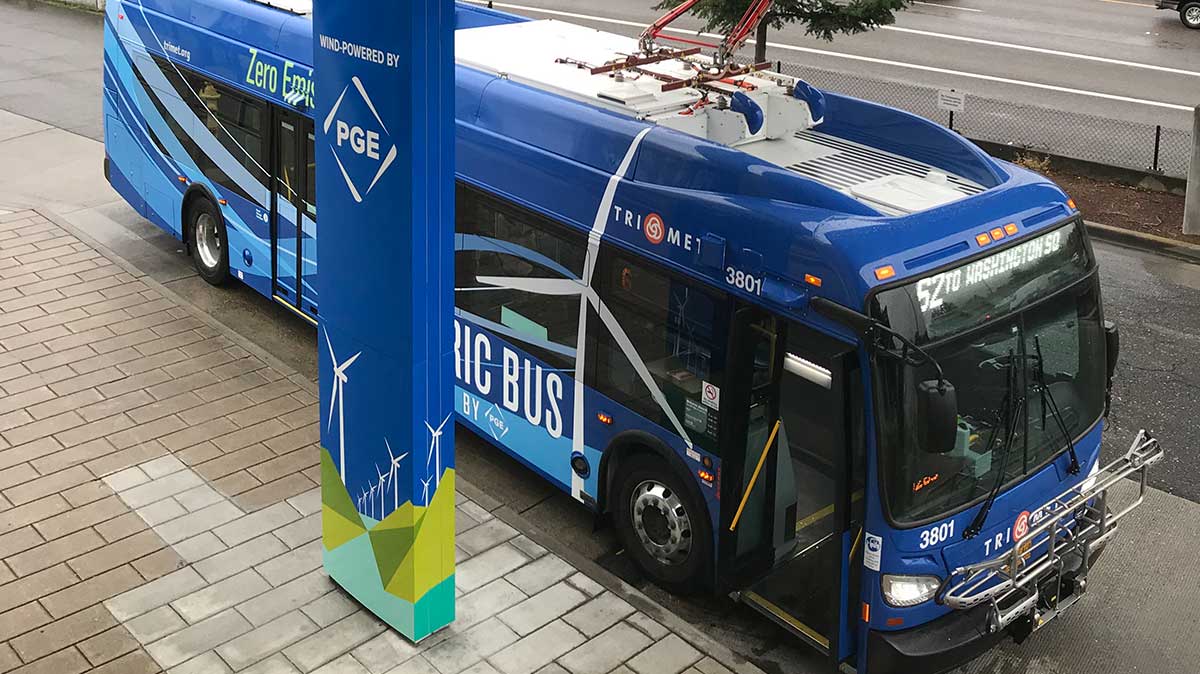 Short-range battery-electric buses
In 2019, we began operating short-range battery electric buses on Line 62-Murray Blvd, thanks to a partnership with Portland General Electric and a grant from the Federal Transit Administration. These buses charge for a few minutes at a transit center during the middle of the day because they drive more miles during that day than the batteries can allow. After some initial technical issues, these buses are showing promise. In their first two years on the road, these buses already saved 680,000 pounds of greenhouse gas emissions — that's equivalent to the carbon removed from the air by over 360 acres of US forests in one year, or the amount of carbon emitted during a year of driving by 67 average passenger cars in the US.
---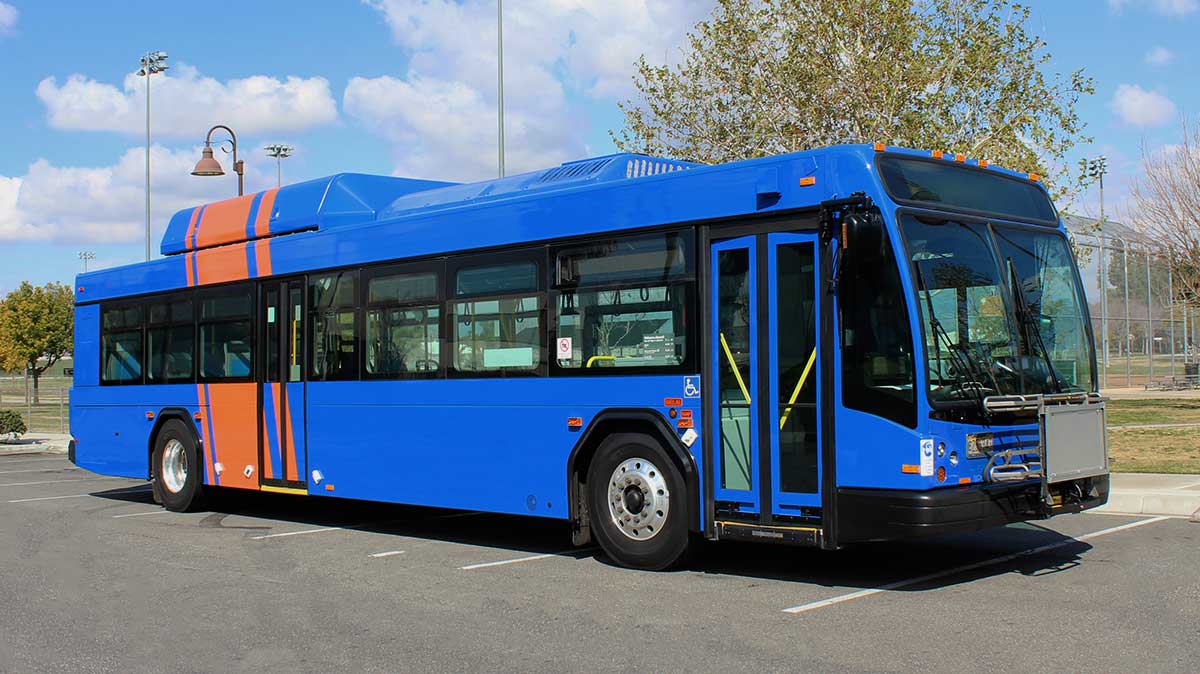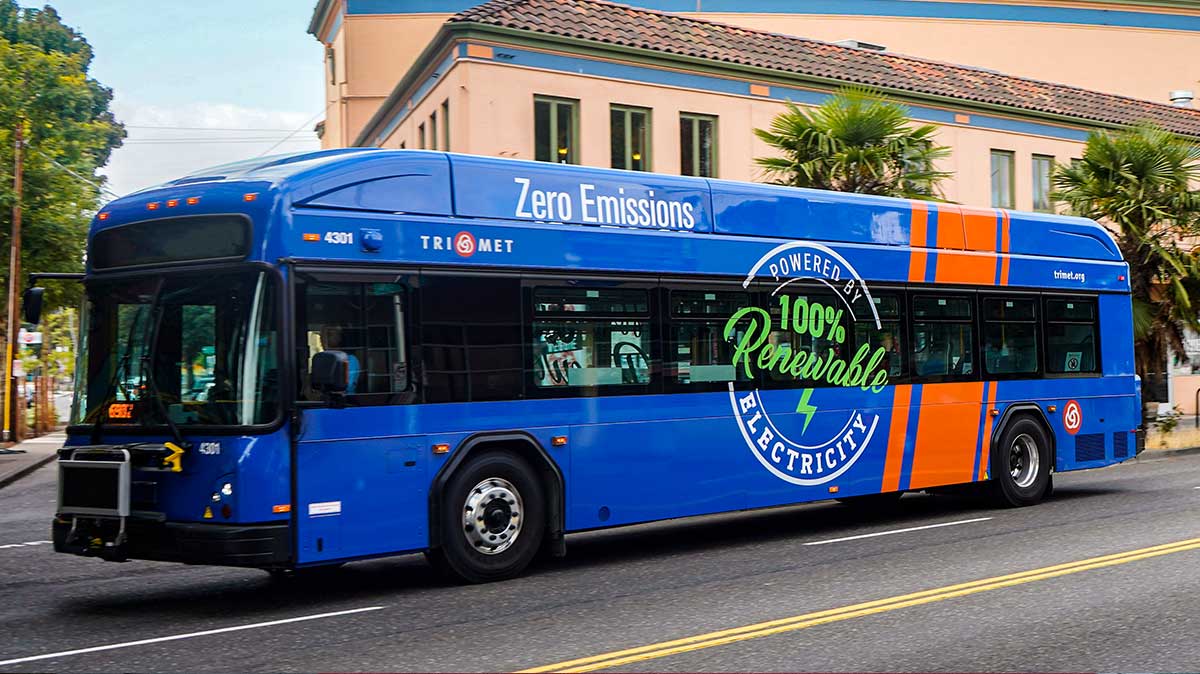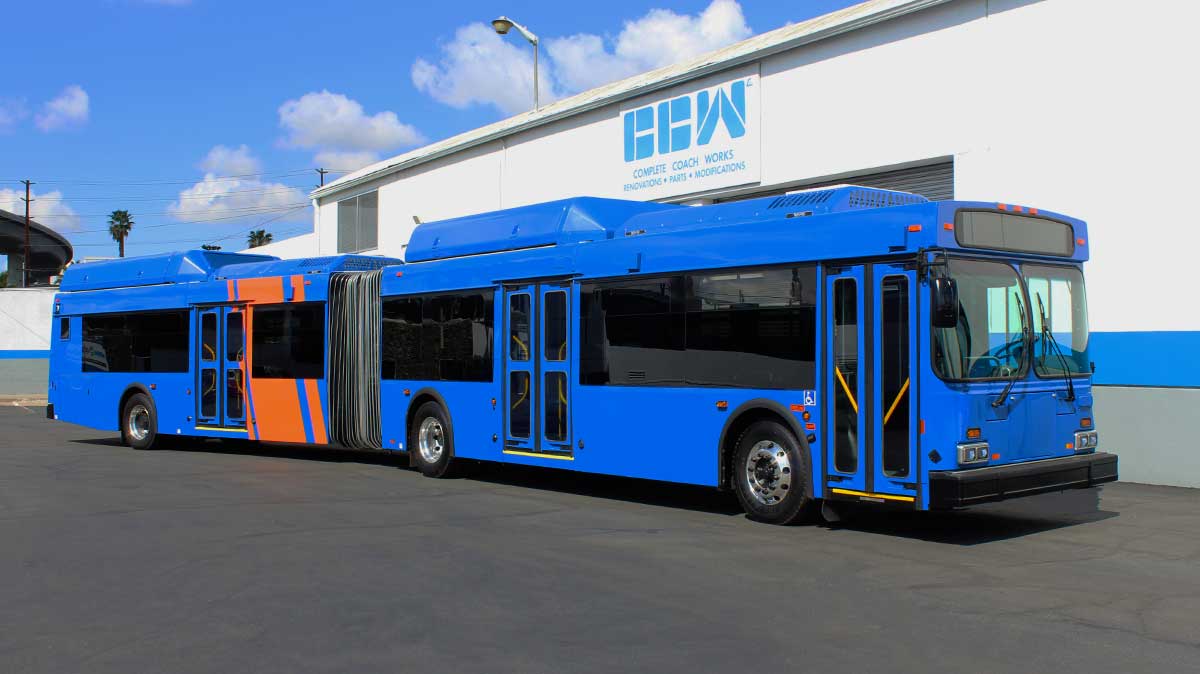 Long-range battery-electric buses
In 2021, we began testing long-range battery-electric buses. These buses have extra batteries. They are meant to drive all day without needing to recharge.
We purchased five long-range battery-electric buses from manufacturer GILLIG. Riders have enjoyed them on our Line 6-ML King Jr Blvd and Line 20-Burnside/Stark.
In 2022, we began testing diesel buses that have been retrofitted with electric motors and long-range batteries so they are now all-electric.
---
Battery-electric bus limitations
Current battery-electric bus technology allows long-range buses to about 150 miles on a single charge, but about half of our current buses drive more than that during a day. Some log up to 300 miles each day.
We'll explore options for getting around the mile limitations — like changing the way we schedule buses or possibly adding on-route charging stations — but both of these options would require more buses, operators, mechanics and space at bus facilities.
We hope battery technology will advance enough to allow buses to travel longer distances, but we're also looking at other technologies that may help us meet our goals more quickly.

Hydrogen Fuel-Cell Electric Buses
We're also studying if hydrogen fuel-cell electric buses would work for our system. They have a longer range and are much faster to refuel than battery-electric buses. We'll look at on-site hydrogen generation, and how sourcing it from a vendor would work. We've also applied for a grant from the Federal Transit Administration to purchase four fuel-cell electric buses and add the necessary fueling equipment at our future bus garage on NE Columbia Boulevard.

Shift to Renewable Diesel
As Oregon's largest consumer of diesel, TriMet leads the state's transportation industry toward reducing greenhouse gas emissions with the move to renewable diesel that has less toxic impact on our air.
Coupled with our switch to 100% renewable electricity in June 2021, running buses on renewable diesel will cut the carbon dioxide-equivalent emissions produced by our vehicles by more than 57% within a year's time. With that, we expect to avoid more than 149 million pounds of greenhouse gas emissions a year (more than 53 million pounds due to renewable electricity and nearly 96 million pounds due to renewable diesel). That's the equivalent of taking 14,693 cars off the road.
In May 2022, five months after we switched to using renewable diesel for our fixed-route buses, we transitioned to renewable diesel to fuel our diesel LIFT paratransit and WES commuter rail vehicles.
The move to renewable diesel is an important one while we transition to a zero-emissions bus fleet by 2040.

Infrastructure
Zero-emission buses require upgrades and expansion of our three existing garages. We currently have battery-electric bus charging infrastructure at our Merlo Operations Facility in Beaverton, and it's being added at our Powell Operations Facility in Southeast Portland. Designs for our future garage on NE Columbia Boulevard will keep in mind our transition to zero emission buses. Full conversion to a zero emissions fleet will ultimately involve changes at our Center Street Operations Facility in Southeast Portland as well.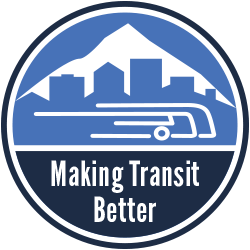 We're working to grow our network of buses and trains while making your ride smoother, safer and more reliable.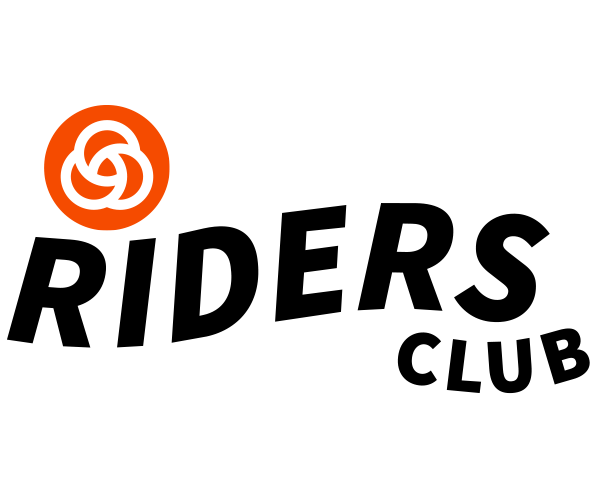 Join the club
Be sure to join Riders Club for the latest news, surveys, contests, giveaways and more. Learn more
You can opt out at any time here or by clicking the "Unsubscribe" link in any email you receive from us. Any personal info you provide will be used in accordance with our privacy policy.