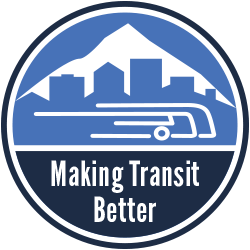 Making Transit Better
We know our riders want better service — and more of it. Here's what we're doing to grow our network of buses and trains, and make the ride smoother, safer and more convenient.
Regional projects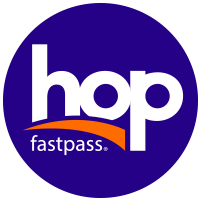 Our new electronic fare system is here! You can now tap a Hop card or smartphone to pay your fare on buses, MAX, C-TRAN and Portland Streetcar. Reload easily online, over the phone or in the checkout lane at the store.
We're excited to be able to offer a new reduced fare for low-income riders starting as soon as summer 2018. The recommendation for the new program is half-price fare for adults at or below 200 percent of the federal poverty level.
We want to re-think the consequences for riders who don't pay fare, and a recently passed law gives us a 90-day window to resolve citations before they are sent to court. Riders — who may have simply forgotten to pay their fare — would be given the option to pay a fine or do community service.
We've worked with riders, residents, neighborhood groups, governments, schools and businesses to plan improvements to transit service in communities across the region. These long-term visions identify opportunities to expand and improve bus service over the next decade.
The Line 4-Division is one of our most popular bus lines, with more than 10,000 daily rides between Downtown Portland and Gresham. But during rush hour, buses are often standing room only and sometimes have to pass up riders waiting at the stop. The Division Transit Project will improve service along Division with faster, easier and safer, rapid and reliable bus service.
Light rail is being considered to improve transit in the corridor that runs north–south from Downtown Portland to Sherwood and east–west from Lake Oswego to Beaverton.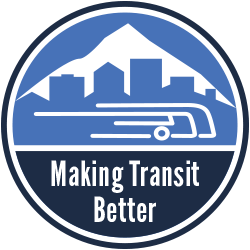 We're working with local partners, Metro and ODOT to develop a new Enhanced Transit Concept that helps transit move more quickly and reliably through congested corridors.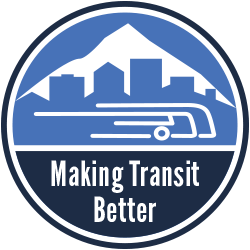 MAX Red Line Improvement Project
We're looking to improve on-time performance and to introduce Red Line service at 10 additional stations in Beaverton and Hillsboro. Additionally, we are looking into a possible new station at Gateway/NE 99th Ave.
Service
Safety & Security
TriMet crews are making upgrades to stations and pedestrian crossings along the MAX Blue Line. The renovations include upgrades to shelters, windscreens, security cameras and lighting.