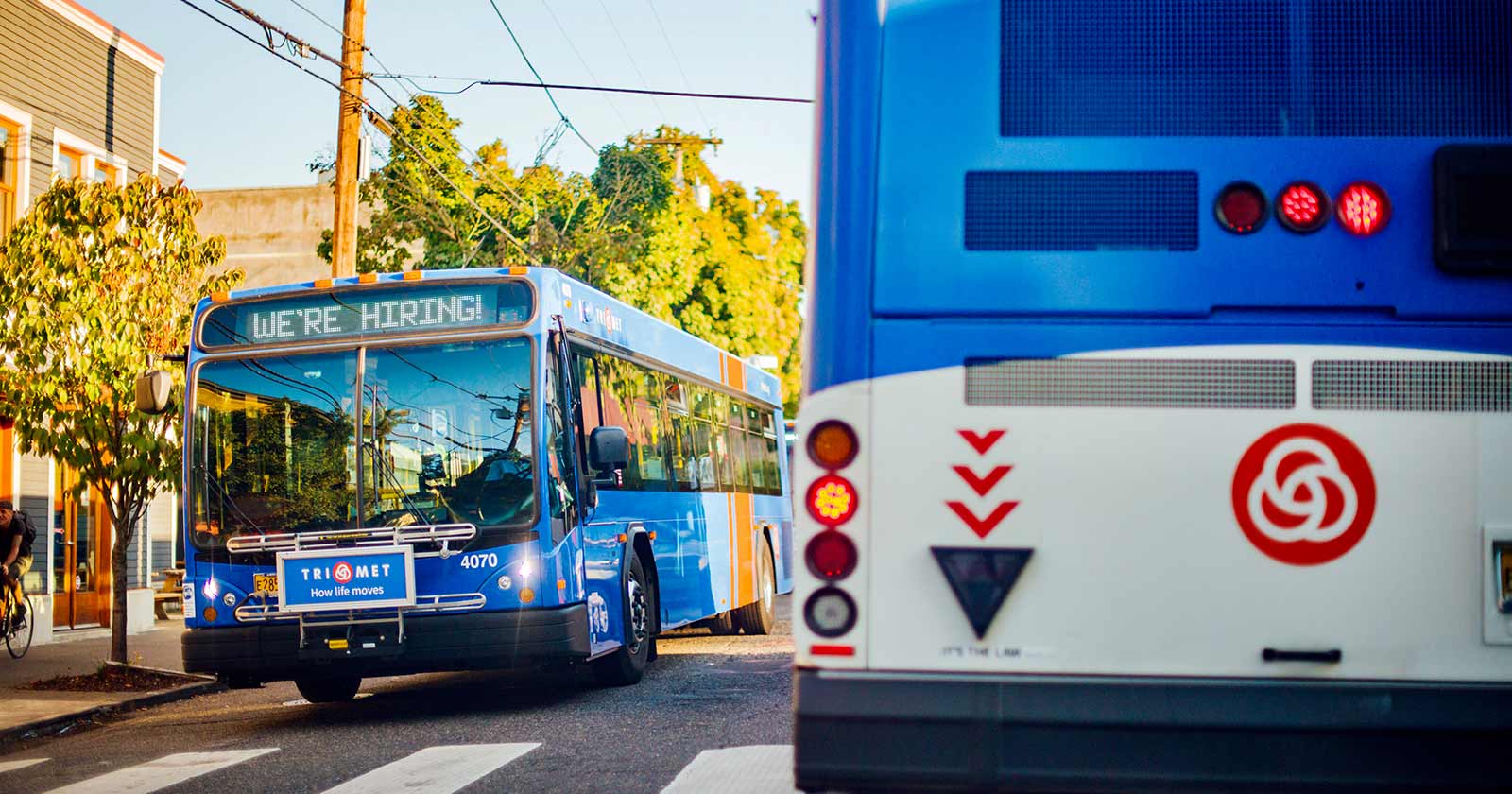 Join the team that keeps the Portland area moving
A few of the other positions available:
Keep in Touch
Get new job postings and event notices by email
"What we do at TriMet really does make the city move. I think it's real rewarding to be able to finish your day and know that you had some part today in getting people where they need to go."

– Brian

Benefits
We value all our employees and we want to make sure they're all cared for. Here's what you can look forward to as a TriMet employee.
Excellent medical, vision and dental insurance
Generous paid holidays, sick leave, personal days and vacation time
Free transit passes for you and your immediate family
Defined contribution retirement plan with company contribution and deferred compensation retirement plan
Health care / dependent care spending accounts
Tuition reimbursement for eligible positions
Training programs and classes for current employees
Access to employees-only fitness centers
"I have a cousin that works on MAX Light Rail and a brother-in-law that drives a bus. They convinced me to work at TriMet and I couldn't be more thankful for such a decision. I love being out there, rain or shine, it is always a challenge and different every time."

– Oscar

Professional Growth
Training and Education
The Engaging, Empowering and Expanding Program (E³) is a series of learning and development courses and activities that are designed to equip you with the tools, resources, knowledge and skills you need to develop in your role at TriMet.
Tuition Reimbursement
TriMet will reimburse up to 90 percent of tuition, books and fees at non-profit, accredited colleges or universities. Some restrictions apply.
"It's easy to go to work every morning knowing that what you're doing helps make Portland a great place to live. And when you go home in the evening, it's satisfying to know that you played a role in building an even better future for the region."

– Tom

Work That Makes A Difference
Our team of more than 3,000 moves the Portland region. We're passionate about driving, fixing, planning, creating, communicating and, above all else, serving. We're here to make this the best place to live in the country.
Working for TriMet means you're strengthening our community and making our home more livable, helping our economy flourish, and preserving the Pacific Northwest's natural beauty. We know that providing everyone with a safe and reliable ride builds a better future for all.