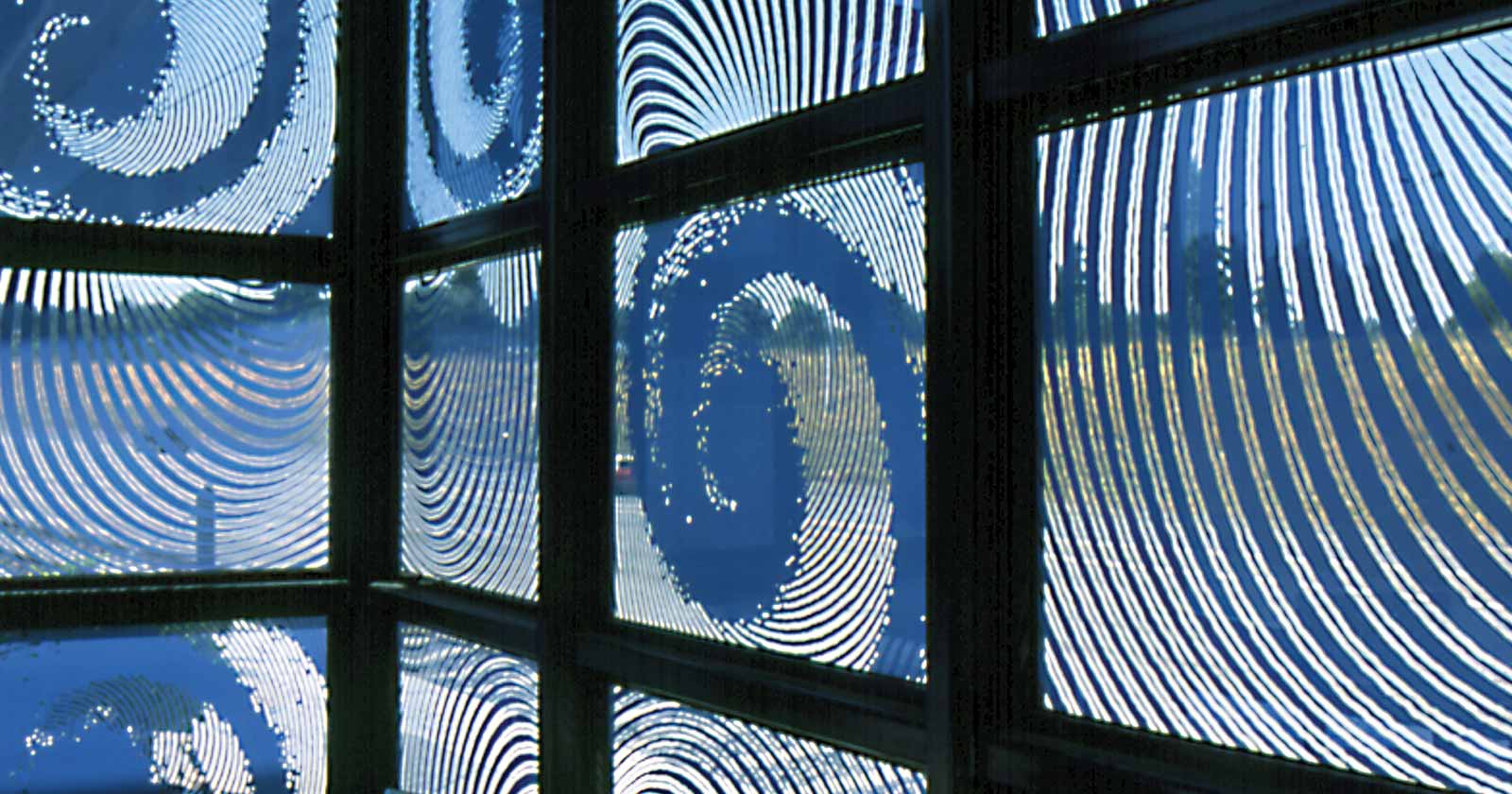 Public Art on MAX Red Line
During construction of Airport MAX Red Line, design team artists Christine Bourdette and Vicki Scuri worked with project architects to design system-wide elements including a shelter canopy form inspired by airplane wings, signal buildings painted "banner blue" and windscreen glass patterns that provide color and design on the platforms.
Gateway Transit Center
Frank Boyden, Feathers
The Gateway "Feathers" by Frank Boyden consist of three 14–18' long painted aluminum feathers that track the wind atop 20' poles. The feathers, which are visible from the I-205 freeway, the bike path and the train, create a landmark for the transit center and signify the start of the airport line with a bright and colorful allusion to flight.
Parkrose/Sumner Transit Center
Peter Reiquam, home furnishings
Designed by Peter Reiquam, home furnishings made of galvanized steel blend the private with the public and subtly cue the passenger in the direction of travel. At the north end of the platform on the outbound track are two armchairs in a modernist vein symbolizing the era of aviation. At the south end, a dining table and four chairs represent a more domestic setting suggesting the return home. Additional pieces of furniture provide seating for passengers waiting at the plaza level.
Ed Carpenter, Fishbird
The "Fishbird" bridge, designed by Ed Carpenter, provides pedestrians access to this station platform located in the median of I-205. Being near the Columbia River and the Portland International Airport, the bridge is meant to suggest a creature which might swim or fly. Passengers on Airport MAX as well as motorists on I-205 are treated to dramatic views of the huge, enigmatic creature flying over the freeway.
Cascades Stations
Christine Bourdette and Vicki Scuri
System-wide artwork by design team artists Christine Bourdette and Vicki Scuri includes the swirling wind patterns in ceramic frit featured on the station windscreens and the shelter canopy which borrows its form from an airplane wing.
Mt Hood Ave Station
rhiza A + D, Cloud Cavu
Designed and fabricated by rhiza A + D, "Cloud Cavu" was the result of a public and private partnership involving TriMet, the Portland Development Commission, Summit Group and the Port of Portland. "C.a.v.u." is an aviation term meaning ceiling and visibility unlimited. The sculpture was inspired by the experience of arriving and departing by plane through Portland's winter cloud-filled sky.
Portland International Airport Station
Christine Bourdette, Time Flies
Christine Bourdette designed three elements for the PDX station. "Time Flies," a porcelain enamel mural located between the platform and baggage claim area features a sequence of images related to time and motion. Bronze rails imbedded in the concrete at the base of the escalator link directly to the MAX tracks and a dynamic chevron pattern animates the pavement on the platform.