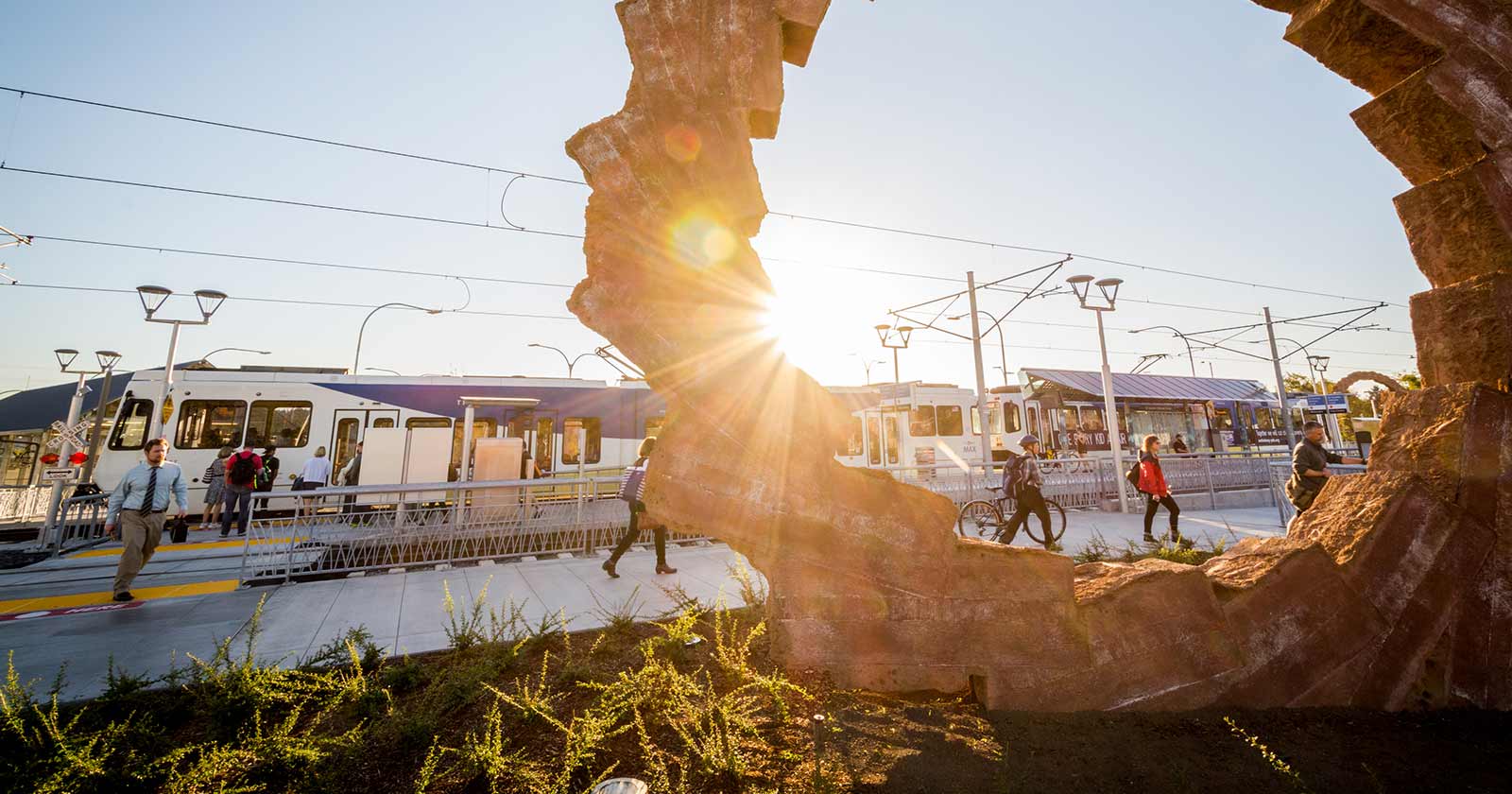 The Public Art Program promotes transit use and community pride by integrating permanent and temporary art works into the public transit system — celebrating the contributions of public transportation and recognizing the cultural richness in our region.
Are you an artist?

Help design our next bus wraps!

MAX Orange Line audio tour

Want to learn more about the history, environment and points of interest along the MAX Orange Line?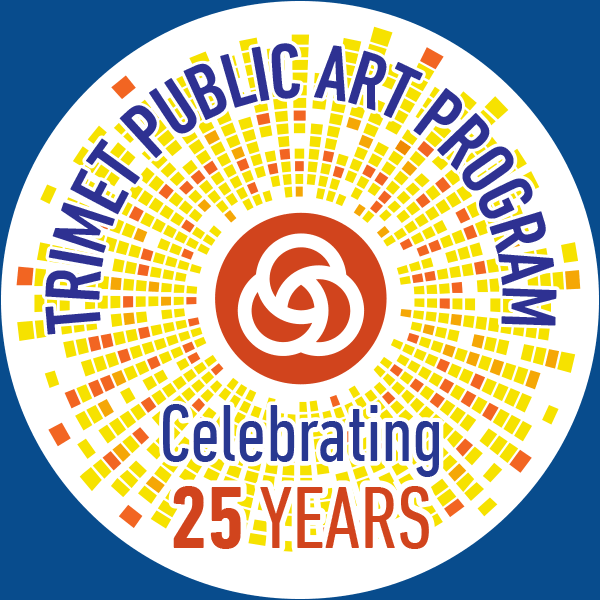 We're celebrating 25 years of TriMet's Public Art Program with a series of bus wraps highlighting the diversity and creativity of local artists whose work is featured in our public art collection.

September–October 2022
We're honoring Hispanic Heritage Month with a bus featuring a mural by Molly Mendoza.
Public Art Staff
Michelle Traver
Public Art Administrator