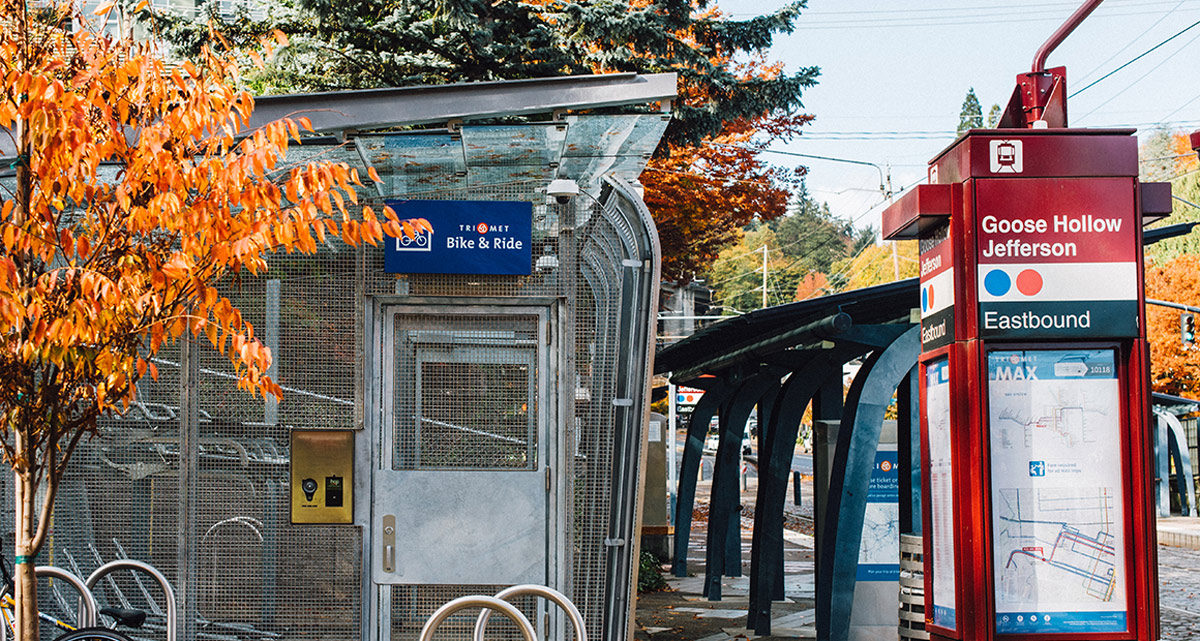 Secure bike parking at MAX stations and transit centers.
Our Bike & Ride facilities allow you to park your bike in a secure, enclosed structure with keycard access. Parking costs just pennies per hour, with no monthly fee.
How it works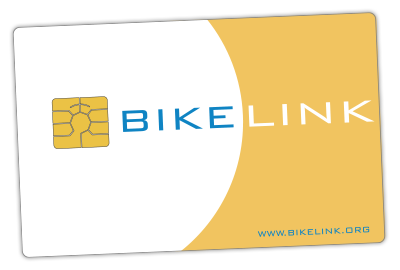 You'll need a BikeLink keycard in order to access Bike & Rides. Keycards can be purchased online or at the TriMet Ticket Office for $20 plus a one-time activation fee of $5.
Insert your keycard at the door to enter the facility and start the meter.
Lock your bike to the rack inside using a quality chain or U-lock. (You'll need to bring your own lock.)
On weekdays you'll pay just 3 cents/hour between 8 a.m. and 8 p.m. At all other times, you'll pay just 1 cent/hour. If you leave a bike longer than 14 days, the bike is considered abandoned.
Bike & Ride facilities are accessible 24 hours a day with your keycard, and they are monitored by security cameras.
Locations
Coming Soon
We're beginning construction on two west side Bike & Rides! The new facilities at Goose Hollow and Beaverton Creek will be constructed with galvanized steel and enclosed with stainless steel mesh and glass. Both are expected to open this summer.
Goose Hollow
The Goose Hollow/SW Jefferson St MAX Station is among the busiest in our system for riders boarding with bikes. Our new facility will provide 30 bike parking spaces — 16 inside the secure enclosure and 14 outside, all monitored by security cameras.
Beaverton Creek
The Beaverton Creek Bike & Ride will be just south of the MAX platform. It will feature 16 secure enclosed spaces, as well as 48 open spaces.
Gateway Transit Center
The Gateway Bike & Ride will provide 30 secure enclosed spaces monitored by cameras.
Learn more