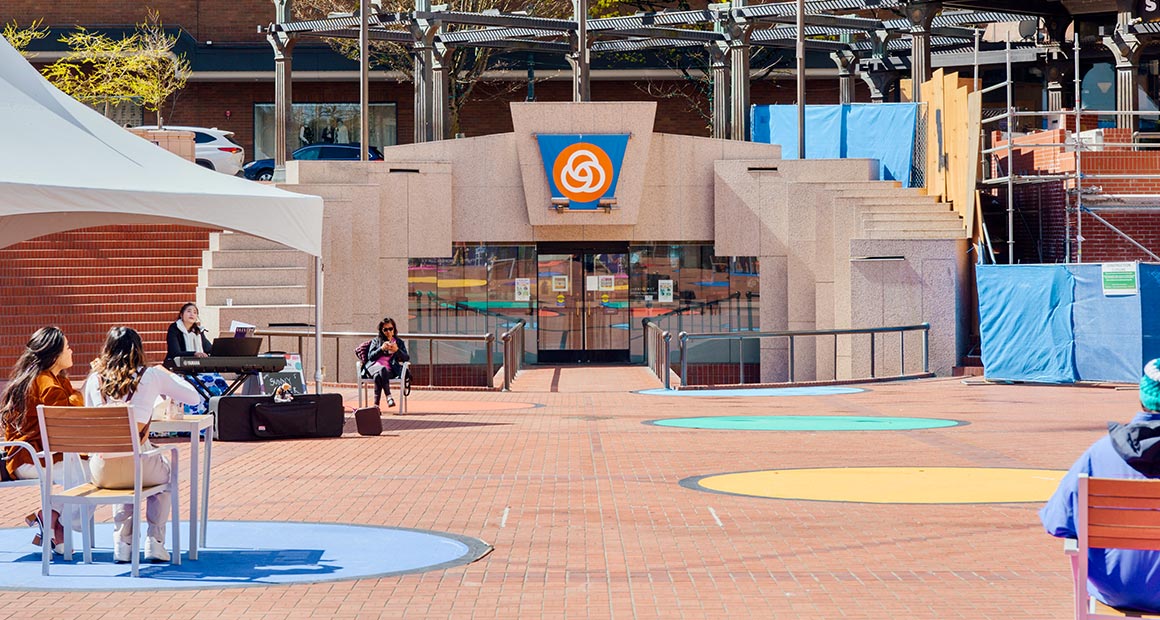 TriMet Customer Support Center at Pioneer Courthouse Square
Located in the heart of Downtown Portland at Pioneer Courthouse Square, the TriMet Customer Support Center is a great place to buy and reload Hop cards and get help planning your trip.
COVID-19 update
We're open regular hours. Please keep six feet between you and all others when visiting.
Services
Buy and reload Hop Fastpass cards
Talk to a TriMet representative and get help planning your trip
Get schedules for buses, MAX and WES or a System Map
Learn about TriMet's accessible services
Get an Honored Citizen ID or Downtown Portland Pass/ID
Location
701 SW 6th Ave, Portland OR 97204
Hours
Monday through Friday*, 8:30 a.m. to 5:30 p.m.
Closed on New Year's Day, Martin Luther King Jr. Day, Memorial Day, Independence Day, Labor Day, Thanksgiving and Christmas Day.
* The Pioneer Courthouse Square lobby is also open Saturdays from 10 a.m. to 4 p.m. You can pick up schedules and maps or buy most tickets and passes from the self-service ticket machine at a MAX station outside.