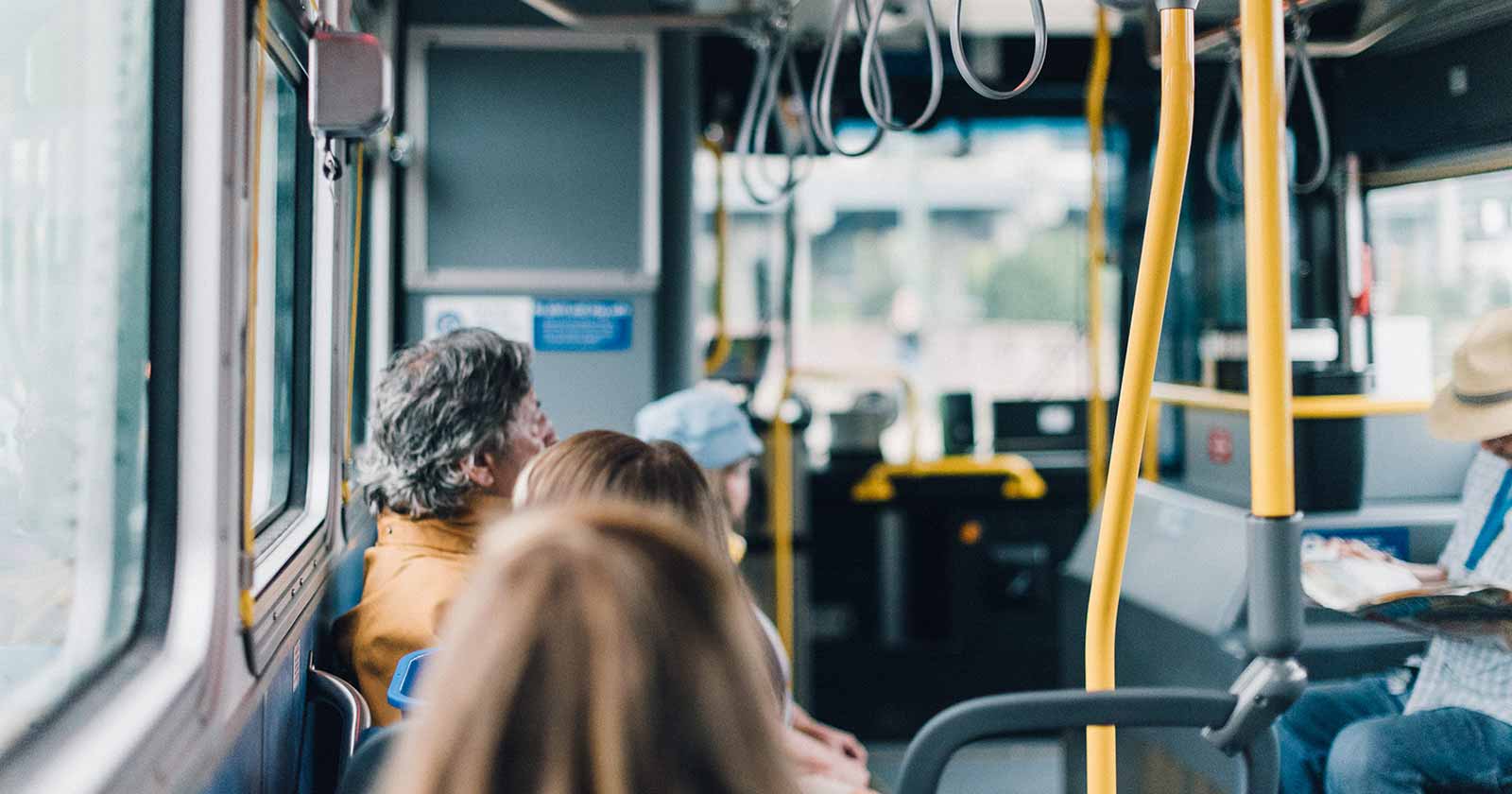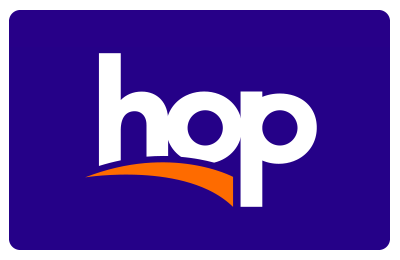 Reduced Fare for Riders Who Qualify Based on Income
Apply for our Honored Citizen Hop card and save up to 72% on your transit trips.
Need help with your transportation costs? If you participate in an assistance program or your household income is less than double the federal poverty level, you qualify for an Honored Citizen Hop card with reduced fare ($1.25 for 2½ hours or $28/month).
To apply, we require proof of eligibility and a valid photo ID. You can upload a scan, photo or PDF of your qualifying document and your photo ID below, or apply in person at one of our enrollment locations, and we'll issue you a personalized photo ID Hop card.
Note: You must also be between 18 and 64 years old, an Oregon resident, and not already using Honored Citizen fares to qualify. If you're 65 or older or have a disability, learn about our other reduced-fare options.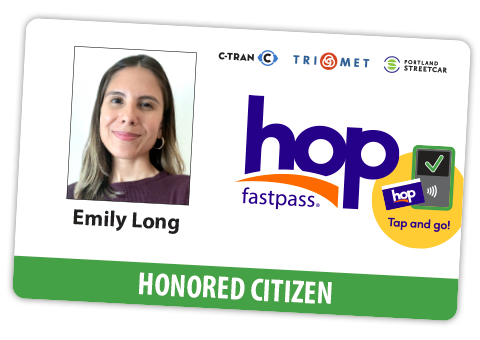 How to apply
I participate in an assistance program (OHP, SNAP, TANF, etc.)
If you participate in Oregon Health Plan/Medicaid, Supplemental Nutrition Assistance Program (SNAP), Temporary Assistance for Needy Families (TANF), Free & Reduced Price Lunch, HUD Housing Choice Voucher, LIHEAP (Home Energy Assistance), Employment Related Daycare, or Women Infants and Children (WIC), you qualify for the reduced fare.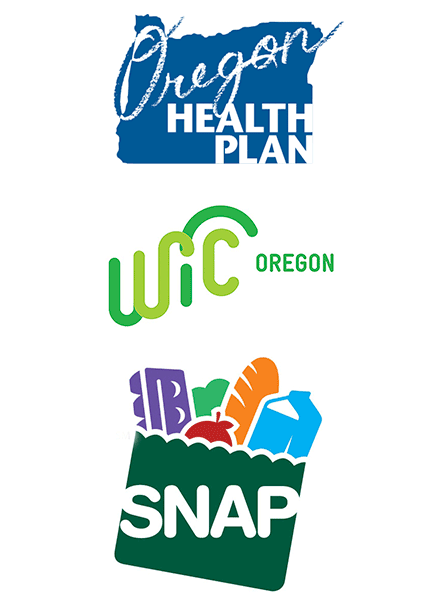 To apply, you'll need:
A benefit summary letter from one of the programs listed above.
— or —
I qualify based on income
If your gross income (before taxes) is less than the amount shown in the following table, you qualify for the reduced fare, whether or not you participate in an assistance program.
| Household Size | Max. Gross Monthly Income | Max. Gross Annual Income |
| --- | --- | --- |
| 1 | $2,430 | $29,160 |
| 2 | $3,287 | $39,440 |
| 3 | $4,143 | $49,720 |
| 4 | $5,000 | $60,000 |
| 5 | $5,857 | $70,280 |
| 6 | $6,713 | $80,560 |
| 7 | $7,570 | $90,840 |
| 8 | $8,427 | $101,120 |
For families/households with more than 8 people, add $10,280 for each additional person
To apply, you'll need:
One of the following: Paystubs for the last 30 days, an unemployment paystub or benefit letter, Worksource Oregon Employment Wage Verification, or your most recent tax return*.
Apply online or apply in person
* Income verification is based on the modified adjusted gross income on your tax return: Form 1040 line 11.
Forms of ID we accept
You can verify your identity with a driver's license, passport or photo ID from any state, country or foreign consulate. We'll also accept an armed services ID, tribal ID, or US Certificate of Citizenship/Naturalization Certificate (with signature and photo).
If you don't have an Oregon ID, you must also provide a document proving Oregon residency, such as a recent postmarked piece of mail, a utility bill or a rental agreement with your name and current Oregon address.
Applying in person
Bring your qualifying document and photo ID to one of the enrollment locations below to apply in person.
TriMet Customer Support Center at Pioneer Courthouse Square
We'll take your photo and give you your personalized Hop card on the spot.
701 SW 6th Ave., Portland OR 97204
8:30 a.m.–5:30 p.m. Monday–Friday
Plan your trip
Portland State University Transportation Office
1812 SW 6th Ave., Portland, OR 97201
9 a.m.–5 p.m. Monday–Thursday
Plan your trip
Worksource Portland Metro Locations
Open 8 a.m. to 5 p.m. Monday–Friday
Register with the TriMet Team
The TriMet team will be at events where you can register for a card! Don't forget to bring identification and qualifying documents with you.
Friday, December 15

Wood Village Baptist Church
23601 NE Arata Rd., Wood Village
5–8 p.m.

Saturday, December 16

Charles Jordan Community Center
9009 N Foss Ave, Portland
10 a.m.–3 p.m.