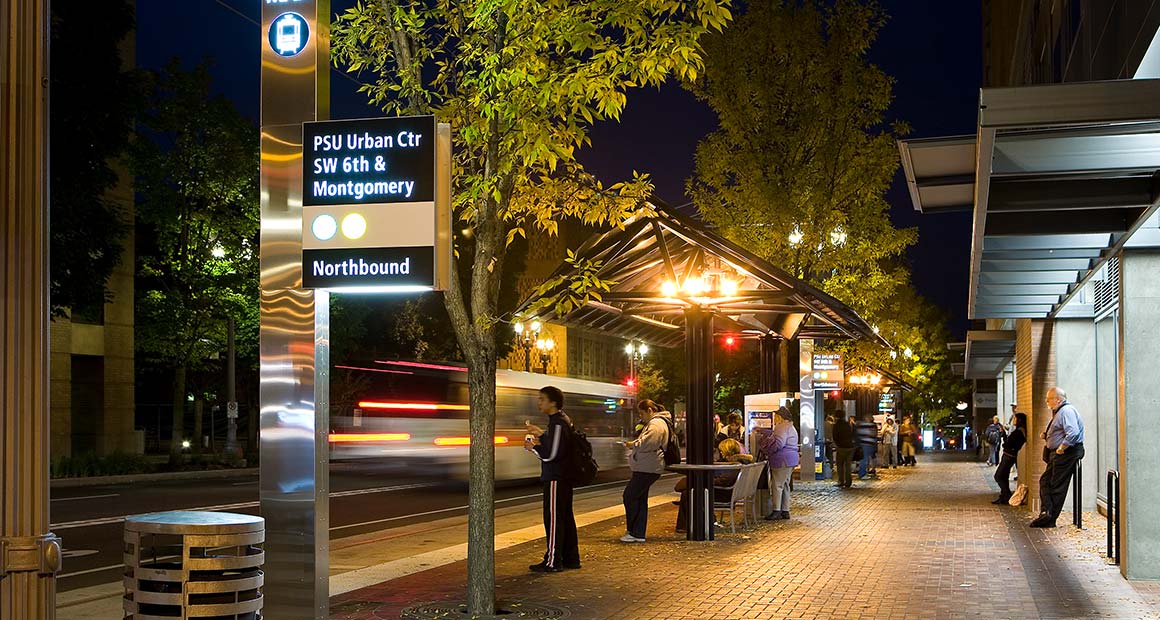 Transit Pass Programs for Colleges
Colleges, universities and trade schools of all sizes have discovered the benefits of a transit pass program. We offer two options with different costs and levels of student involvement.
Why sign up for a transit pass program?
Students save on transportation costs and have more time for activities like studying, listening to music or just relaxing.
Your school gets a valuable tool for recruitment and retention, with fewer cars on campus and in surrounding neighborhoods.
Select Term Pass Program
Offer passes to interested students; pay only for passes used.
In this program, students choose to participate. Your school signs an annual contract with TriMet and requests passes based on projected student participation. Order as many or as few passes as you like; the amount can fluctuate from term to term. When a term is underway, return any unused passes and pay only for the ones used.
Universal Term Pass Program
Offer passes to all eligible students at significant savings.
The Universal Term Pass covers all full-time students. Based on the number of qualified students enrolled for the fall term, you receive a price estimate and one-year contract for your approval. With each new term, your total cost goes up or down along with enrollment. The price per pass represents significant savings over the Select Term Pass.
In both programs, students get a sticker on their college photo ID that is valid for unlimited travel on TriMet buses, MAX Light Rail, WES Commuter Rail and Portland Streetcar for the entire term. Pass programs are renewable every term/semester.
Ready to get started?
1

Sign up for a transit pass program

We can help you choose the pass program that best fits your school. Whether or not to subsidize part or all of your students' passes is a big decision, but offering a subsidy is a proven way to motivate students to use other transportation options. Call us at 503-962-7670 or email collegeprograms@trimet.org.
Offering a subsidy: You choose how much to contribute
You may choose to subsidize all or part of your students' transit pass costs. Many schools pass along some or all of the costs by including them in student activity fees. However, subsidies have been shown to:
demonstrate the administration's commitment to economical and sustainable commute options
reduce the financial burden on students
alleviate demand for parking and address issues such as congestion and neighborhood parking use
2

Designate a transportation coordinator

You'll want someone on your staff to manage and promote your new program. This "employee transportation coordinator"; will also serve as a liaison between your school and TriMet. We'll even provide free training and promotional materials to help make sure your program is a success (and keep your administrative overhead low).

Please note: Pass programs are available to schools, not individual students. If you're a student, ask your school's transportation department staff to visit trimet.org/colleges.