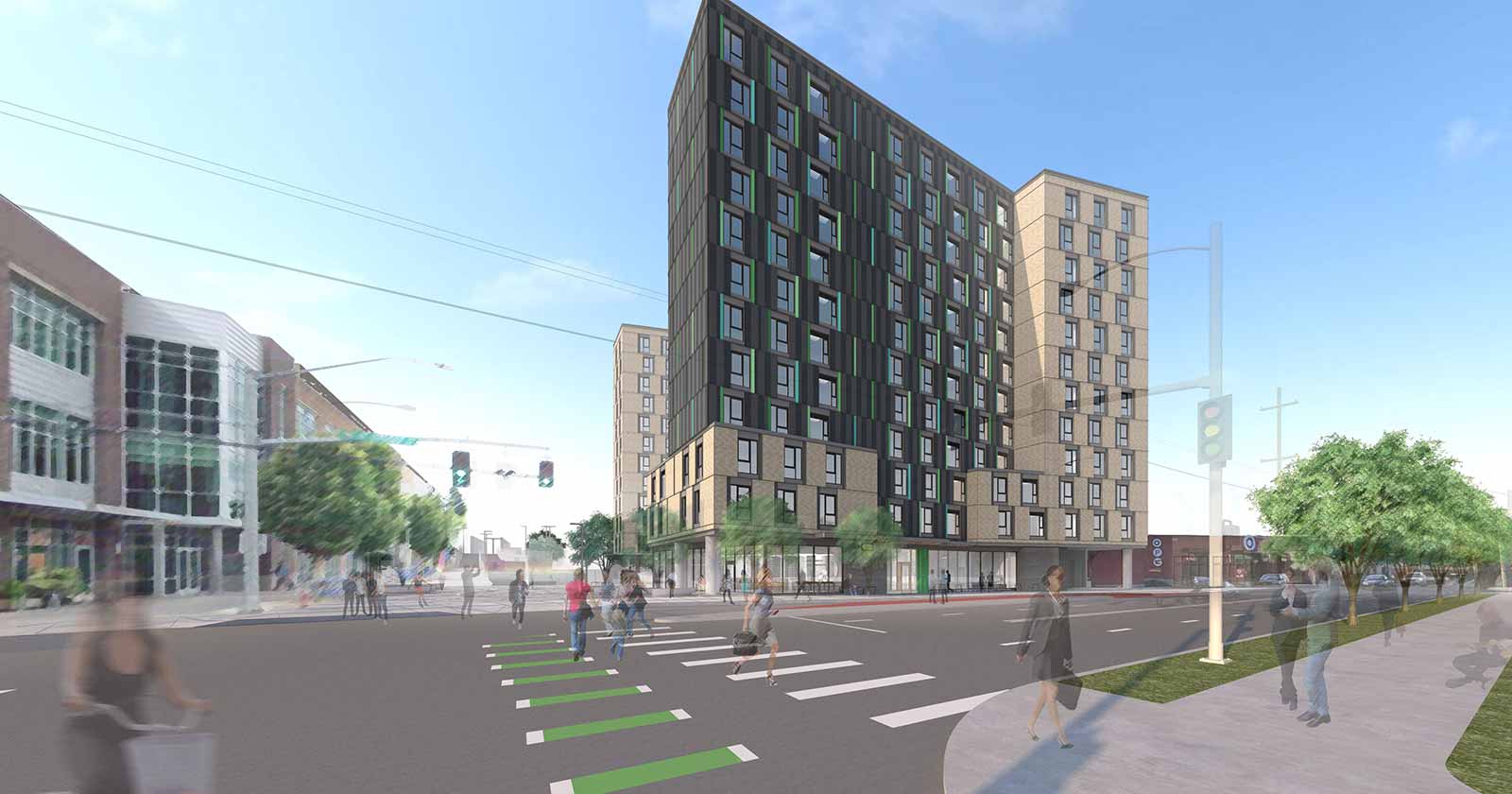 Building a Better Hollywood Transit Center
As part of our goal for making our region one of the world's most inclusive, sustainable and livable places, TriMet is partnering with BRIDGE Housing to create a community-centered transit-oriented development at the Hollywood Transit Center. In conjunction with TriMet's major infrastructure improvements to the transit center, BRIDGE Housing aims to deliver a 100% permanently affordable housing building on a portion of the site. More detailed information about the affordable housing proposal can be found at hollywoodHUB.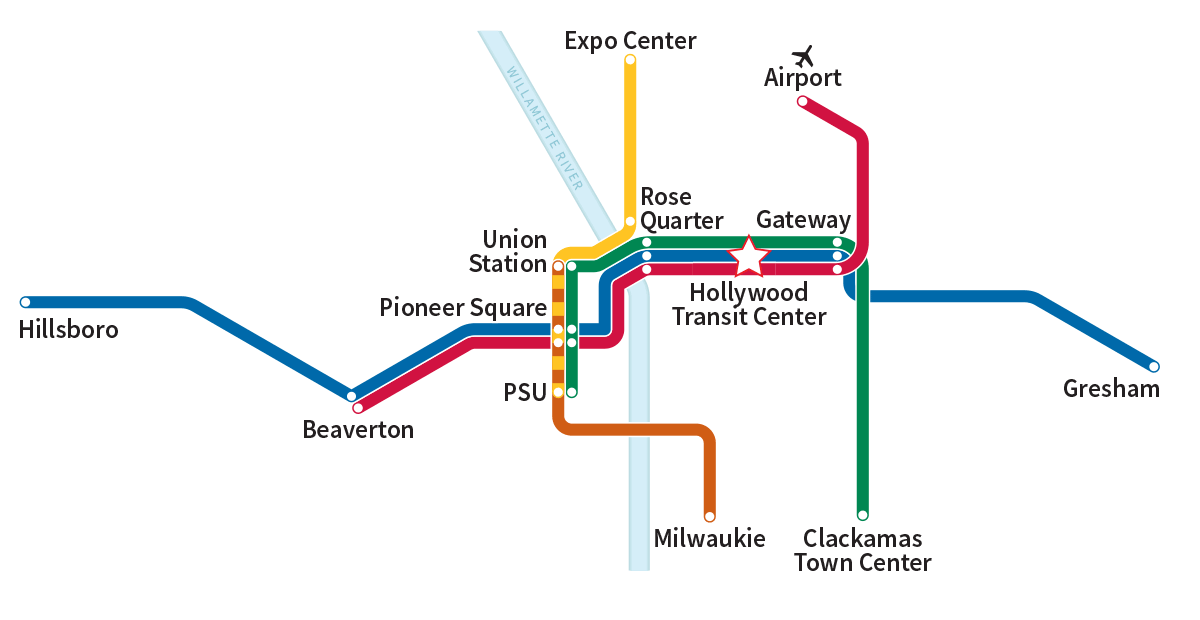 Hub for Transit
The project will modernize the transit center to seamlessly connect bus, bike, MAX and shared mobility options. This includes replacing the existing ramp and stair structure, and moving the bus stops onto NE Halsey Street. The new bus stops will feature weather protection, TransitTracker™ and a welcoming, accessible pedestrian connection to MAX. The power substation for MAX — originally installed in 1986 — will be replaced, along with upgraded lighting, signage and public spaces that integrate the transit center with the Hollywood neighborhood.
Hub for Equity
The hollywoodHUB apartments will provide inclusive and equitable housing near transit. The project was awarded $29 million from Metro's affordable housing bond program, the largest funding award to date for an affordable housing project in Portland.
Affordable housing

The initial project envisions approximately 200 permanently affordable units. These units will be reserved for residents who earn 60% or less of Area Median Income (AMI; as defined by HUD as adjusted for inflation and published periodically). BRIDGE is proposing one-third of the units targeted for residents earning at or below 30% AMI.

Community-based

The project will partner with culturally-specific and responsive community-based organizations during and after project development to ensure ongoing services are provided to households within the hollywoodHUB community. This will help to provide long-term community stability and resilience.

Design and construction

TriMet and BRIDGE Housing are currently developing ambitious goals for Disadvantaged Business Enterprise, Minority-Owned, Women-Owned, Service Disabled Veterans Business Enterprises and Emerging Small Businesses participation in project design and construction.
Hub for Community
The May 2017 tragedy will inform the design ethos and expression of the overall site, to create an inclusive public space that fosters a sense of belonging.
We welcome feedback on all elements of this project
For more information and updates: