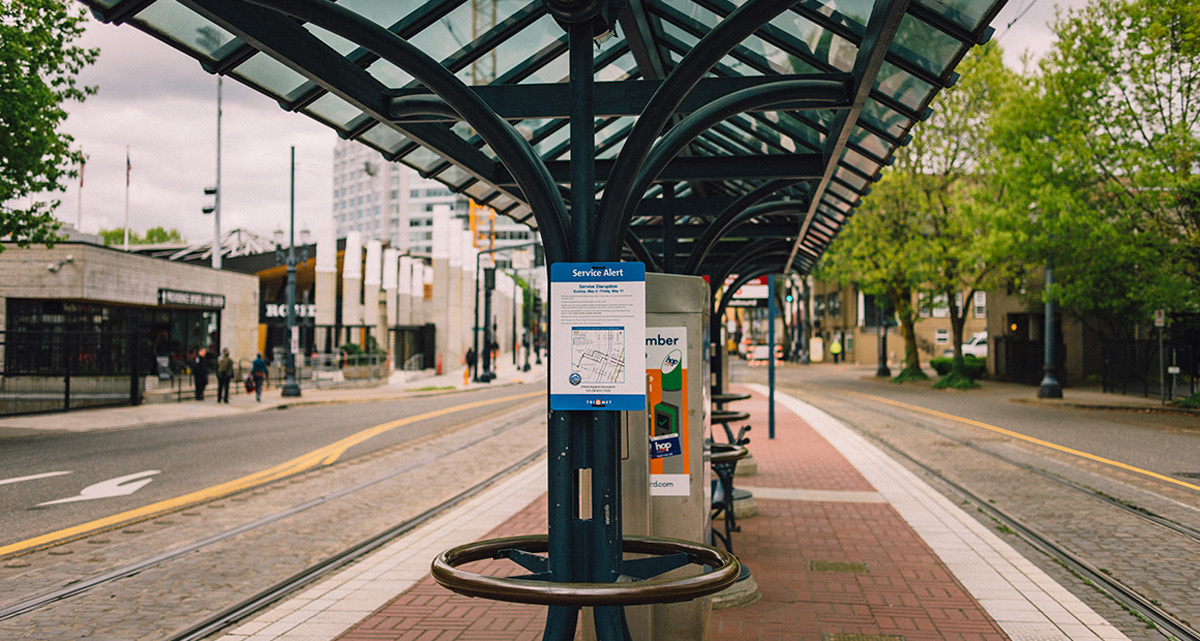 Speeding Up MAX Through Downtown
Closing four stations could make trips faster.
We're considering closing four MAX stations in Downtown Portland in order to speed up trips across town:
Kings Hill/SW Salmon
Mall/SW 4th Ave
Mall/SW 5th Ave
Skidmore Fountain
By removing these stations, we expect to cut travel times by 14% between Old Town/Chinatown and Goose Hollow (about two minutes in each direction).
Why these stations?
All of these stations are within a few blocks of another station: Kings Hill and the Mall stations are only about 500 feet from another station, and Skidmore Fountain station is just 600 feet from Old Town/Chinatown.
The Kings Hill and Skidmore Fountain stations are also among the least used MAX stations downtown. And there is only one block between the Pioneer Square stops and the Mall/SW 4th and Mall SW 5th stops.
Has TriMet ever closed a MAX station?
No, although we regularly close the Kings Hill/SW Salmon MAX station during Portland Timbers and Portland Thorns games.
When would these stations close?
Likely September 2019.
Is TriMet looking at closing additional stations?
No. We are looking at these stations because of their location and ridership patterns.
We'd like to know what you think.
Questions or comments? Send us your thoughts at hello@trimet.org or call or text us at 503-238-RIDE (7433). We're accepting feedback until March 31, 2019.