12-Barbur/Sandy Blvd
12-Barbur/Sandy Blvd connects Tigard, SW Portland, Burlingame, Portland City Center, NE Portland, and Parkrose, via Pacific Highway/Highway 99W, Barbur, 5th/6th, Burnside, and Sandy.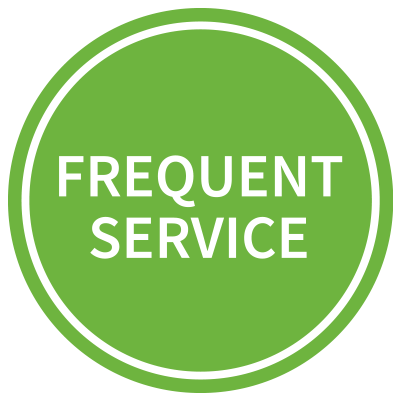 Frequent Service bus lines run every 15 minutes or better most of the day, every day. More
Line 12 Route Map
Line 12 Schedules
Service alerts in effect:
With a strong winter storm expected Thursday beginning after 8 a.m., consider adjusting your plans and avoiding travel. If you are riding, expect MAX and bus delays as conditions are expected to worsen throughout the day. Some buses will be chained and can only travel 25 mph. Buses may not be running on their regular schedules. Dress warmly, plan extra time and check trimet.org/alerts before you go. Our 503-238-RIDE (7433) call center will be open Thursday from 7:30 a.m. through 6:30 p.m., and will reopen at 7:30 a.m. on Friday. More
The northbound stop on SW Barbur at 13th is closed. Use stop at Moss or Bertha.
Get Line 12 updates by email