15-Belmont/NW 23rd
15-Belmont/NW 23rd connects Gateway, SE Portland, Portland City Center, and Nob Hill via 102nd, Stark/Washington, Belmont/Morrison, Washington/Salmon, Burnside and NW 23rd. The route continues to connect Nob Hill to NW Gordon via Thurman or to connect Montgomery Park and the NW Industrial neighborhood via Vaughn, 29th, Guam, 35th, and 44th & Yeon.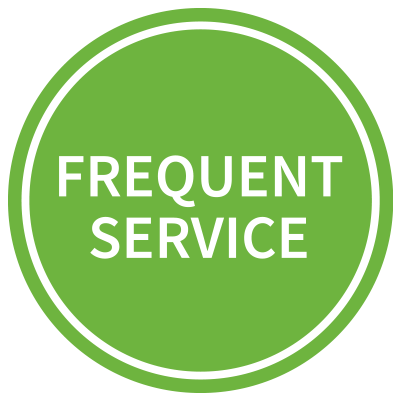 Frequent Service bus lines run every 15 minutes or better most of the day, every day. More
Line 15 Route Map
Line 15 Schedules
Service alerts in effect:
Beginning October 9 and lasting for about two weeks, the Morrison Bridge will close to all traffic. Buses that cross the Burnside or Hawthorne bridges may experience major delays from increased congestion.
For trips toward Gateway, no service to the stop on SW Salmon at 1st (Stop ID 5017). Use temporary stop at SW Salmon at 2nd.
Effective Oct. 18, 2017 On Wednesday, October 18, from 9 a.m. through about 5 p.m., no service to SW Washington & Broadway (Stop ID 6137) due to tree trimming.
Get Line 15 updates by email