MAX Orange Line
MAX Orange Line light rail service connects Oak Grove, Milwaukie, SE Portland, Portland State University and Portland City Center. Most northbound trains continue through Portland City Center as MAX Yellow Line trains to Expo Center.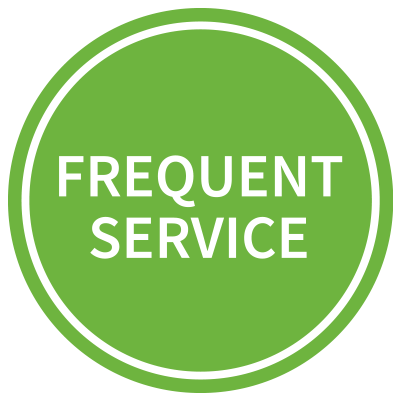 MAX Light Rail runs every 15 minutes or better most of the day, every day. More
MAX Orange Line Schedules
Monday—Friday
Saturday
Service alerts in effect:
Please delay trips until after 10 a.m. when temperatures are expected to warm up. All MAX lines are experiencing major delays or disruptions. Take regular bus service if possible.
The south elevator at the SE Bybee MAX Station is out of service. Please use the north elevator.
MAX Orange Line is disrupted. Shuttle buses will be serving stations between SE Park Ave and Lincoln/SW 3rd Ave. Use regular bus service to PSU and into Downtown Portland or delay trips until after 10 a.m., if possible.
Get MAX Orange Line updates by email