51-Vista/Sunset Blvd
51-Vista/Sunset Blvd provides weekday rush-hour service between Burlingame, the West Hills and Goose Hollow, along Bertha, Terwilliger, Capitol Hwy, Sunset, Dosch, Talbot, Council Crest, Patton, Ravensview, Spring, Vista and Jefferson/Columbia.
Effective August 27, 2023
We've extended Line 51 service on SW Dosch Road via Sunset to Wells High School and SW Barbur and Bertha. Line 51 now ends at Goose Hollow and no longer go to SW 2nd, but will continue to serve Lincoln High School.
We also changed the route by removing Line 94 service between Tigard and Portland. Line 12 will continue to serve that area.
The name 51-Vista has been changed to 51-Vista/Sunset Blvd.
Line 51 Route Map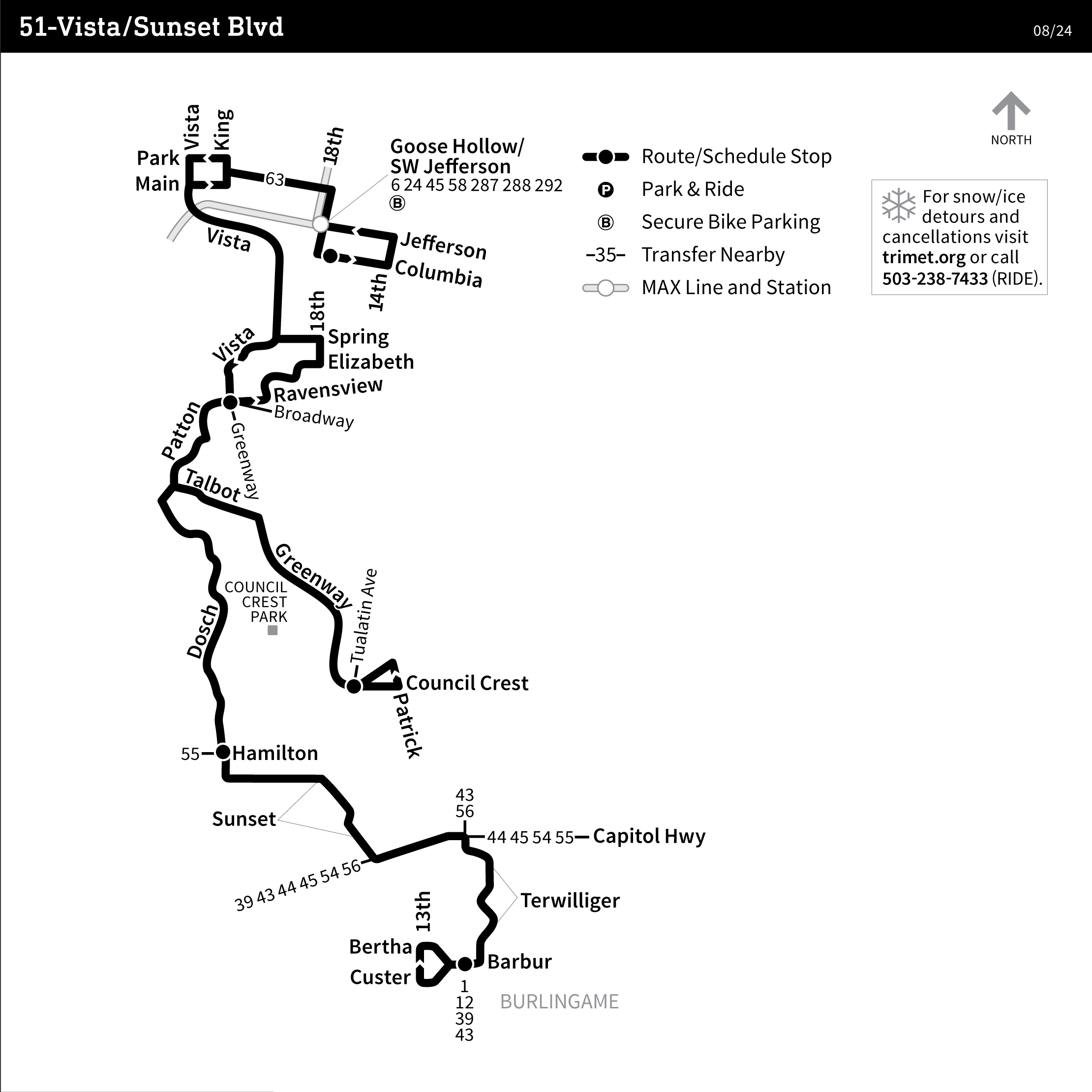 Line 51 Schedules
Saturday
No service on Saturday
Sunday
No service on Sunday
Get Line 51 updates by email