33-McLoughlin/King Rd
33-McLoughlin/King Rd runs between Clackamas Community College and Clackamas Town Center via Downtown Milwaukie, traveling along Molalla, Beavercreek, Linn, 5th, High, serving the Oregon City Transit Center, before continuing along SE McLoughlin, Harrison, King and 82nd.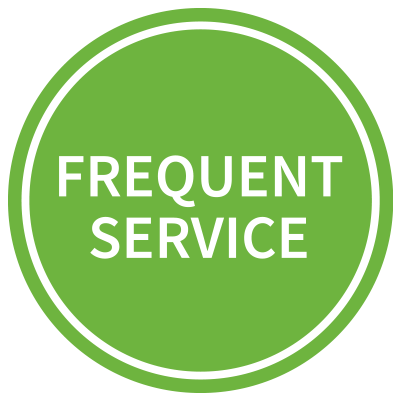 Frequent Service bus lines run every 15 minutes or better most of the day, every day. More
Line 33 Schedules
Service alert in effect:
Due to Oregon City Antique Fair, Sunday until 7 p.m., no service to stops on Main, Railroad or 9th.
Get Line 33 updates by email