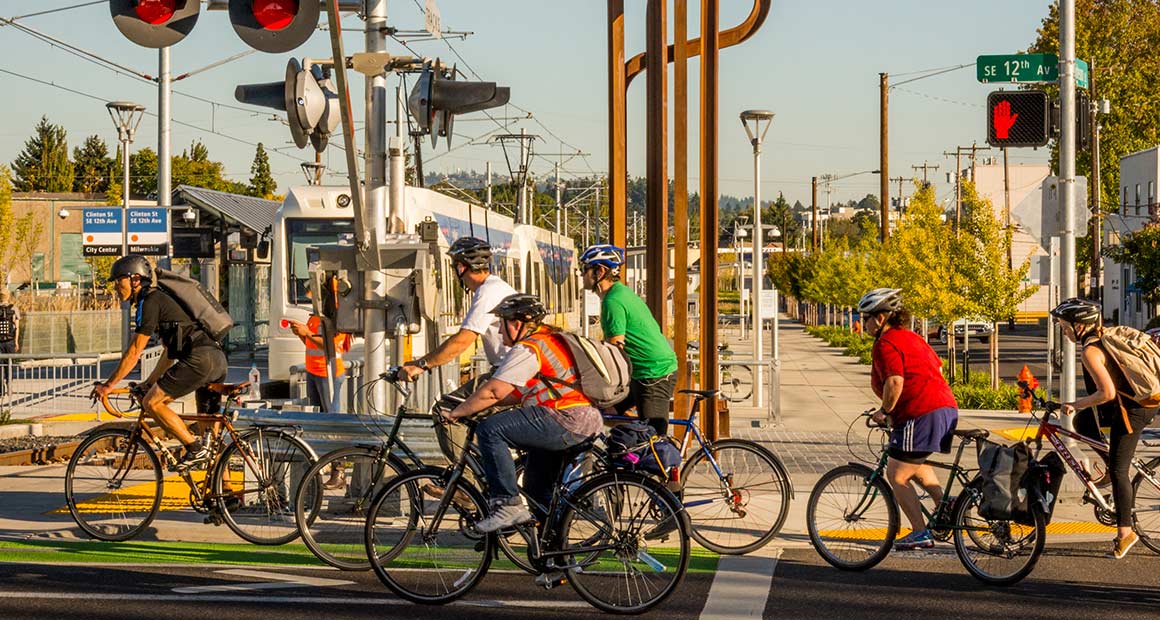 We make it easy to combine biking and transit. You can park your bike at the station or bring it with you on the bus or train (if there's room).
Bike parking options
If you're a commuter, your best bet is to park your bike at the station. There may not be space for your bike on board the bus or train, especially at rush hour.
Bringing your bike on the bus or train
You can bring a standard-size bike on the bus, MAX, WES or Streetcar, but only if there's room in one of the designated bike spaces. They fill up quickly at rush hour and during events (such as Blazer games), so plan ahead.
Before you ride, know the types of bikes allowed on TriMet.
TriMet Bike Plan
We're creating the TriMet Bike Plan, a roadmap that will help guide future investments in biking infrastructure and amenitie. This includes improving bike access to transit stops, expanding parking options and accommodating bikes onboard buses and trains.
The goal of the plan is to make bike+transit trips easier, safer and more convenient for more people.
Get bike updates by email