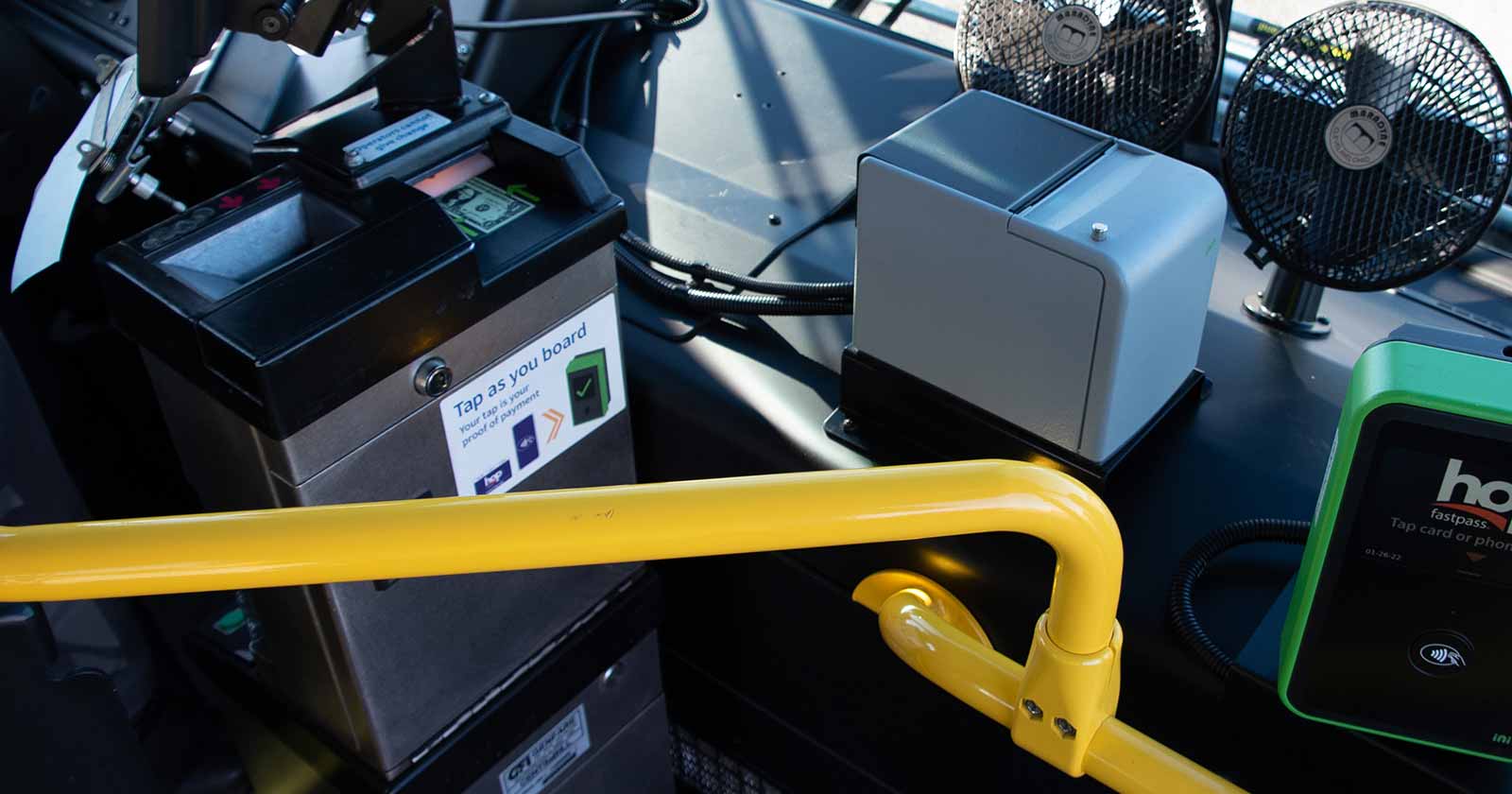 You can pay with cash or coins when boarding a bus and when buying a ticket from a MAX ticket machine.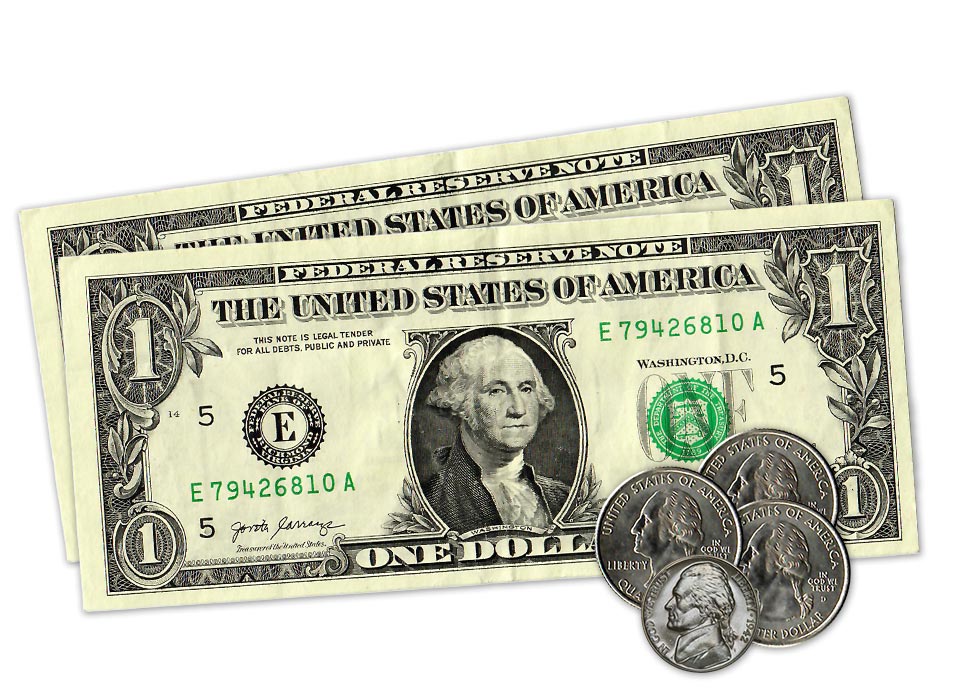 When you board, tell the operator whether you want a 2½-Hour Ticket or a Day Pass, and specify Adult, Honored Citizen or Youth. Insert coins or bills into the farebox (exact change only), then grab your ticket from the printer on the right. Fareboxes accept any combination of bills and coins (including $1 coins). Please note: Bus operators cannot make change.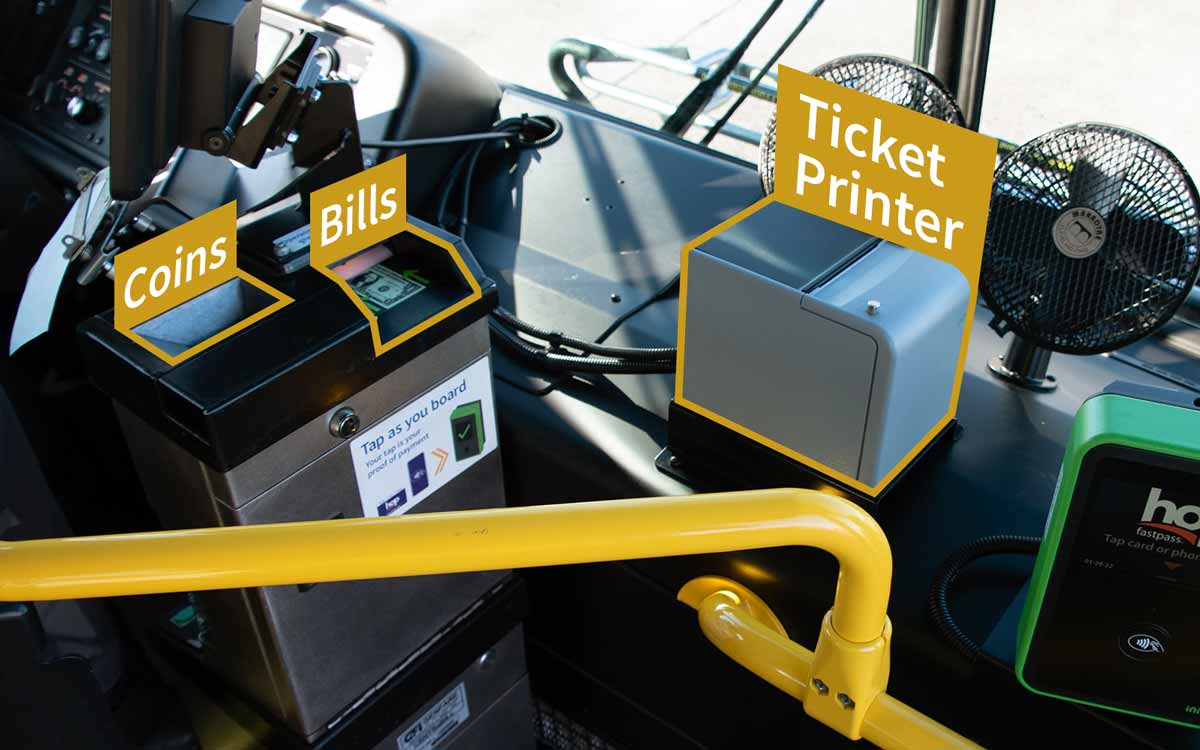 You can buy a ticket using cash from the ticket machines at MAX stations. Buy your ticket before boarding. You can choose Adult, Honored Citizen or Youth. Then tap the ticket on the green Hop reader at the station to validate it before boarding.
Your ticket is good on buses and trains until the expiration time shown. Remember to tap the Hop reader every time you board a bus or train (including when you transfer). Your tap is your proof of payment.