MAX Blue Line
MAX Blue Line light rail service connects Hillsboro, Beaverton, Portland City Center, East Portland and Gresham.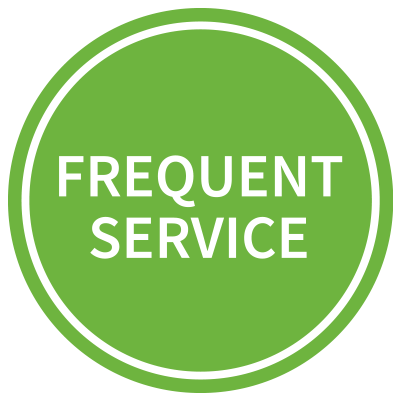 MAX Light Rail runs every 15 minutes or better most of the day, every day. More
MAX Blue Line Schedules
Service alerts in effect:
Sunday, April 30 through Saturday, May 20, MAX Blue Line disrupted in City Center due to Morrison-Yamhill MAX Improvements project. Blue Line is split into two segments. The western segment runs between Hillsboro and Providence Park stations. The eastern segment is shifted to 5th and 6th avenues and runs between Portland State University and Gresham. Trains running on reduced frequency and special schedules. Plan extra time. More
Some pedestrian routes closed at Elmonica/SW 170th MAX Station due to sidewalk/track crossing construction. Plan extra time.
Get MAX Blue Line updates by email