57-TV Hwy/Forest Grove
57-TV Hwy/Forest Grove connects Forest Grove, Cornelius, Hillsboro, Aloha and Beaverton, via Pacific, Baseline, TV Highway and Canyon Road.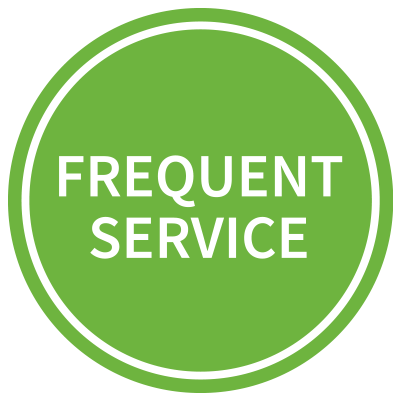 This bus line runs every 15 minutes or better most of the day, every day. Learn more

This bus line runs 24 hours a day, seven days a week. Learn more
Line 57 Route Map
Line 57 Schedules
Monday—Friday
Service alert in effect:
From about 7 p.m. until 6 a.m. weeknights only, no service to the westbound stop at SW Baseline St & 17th (Stop ID 264) due to construction. During these hours on weeknights, use stops before or after.
Effective May. 27, 2019 On Memorial Day, Monday, May 27, buses and MAX will run on Sunday schedules. WES Commuter Rail and Portland Aerial Tram will not be in service.
Get Line 57 updates by email