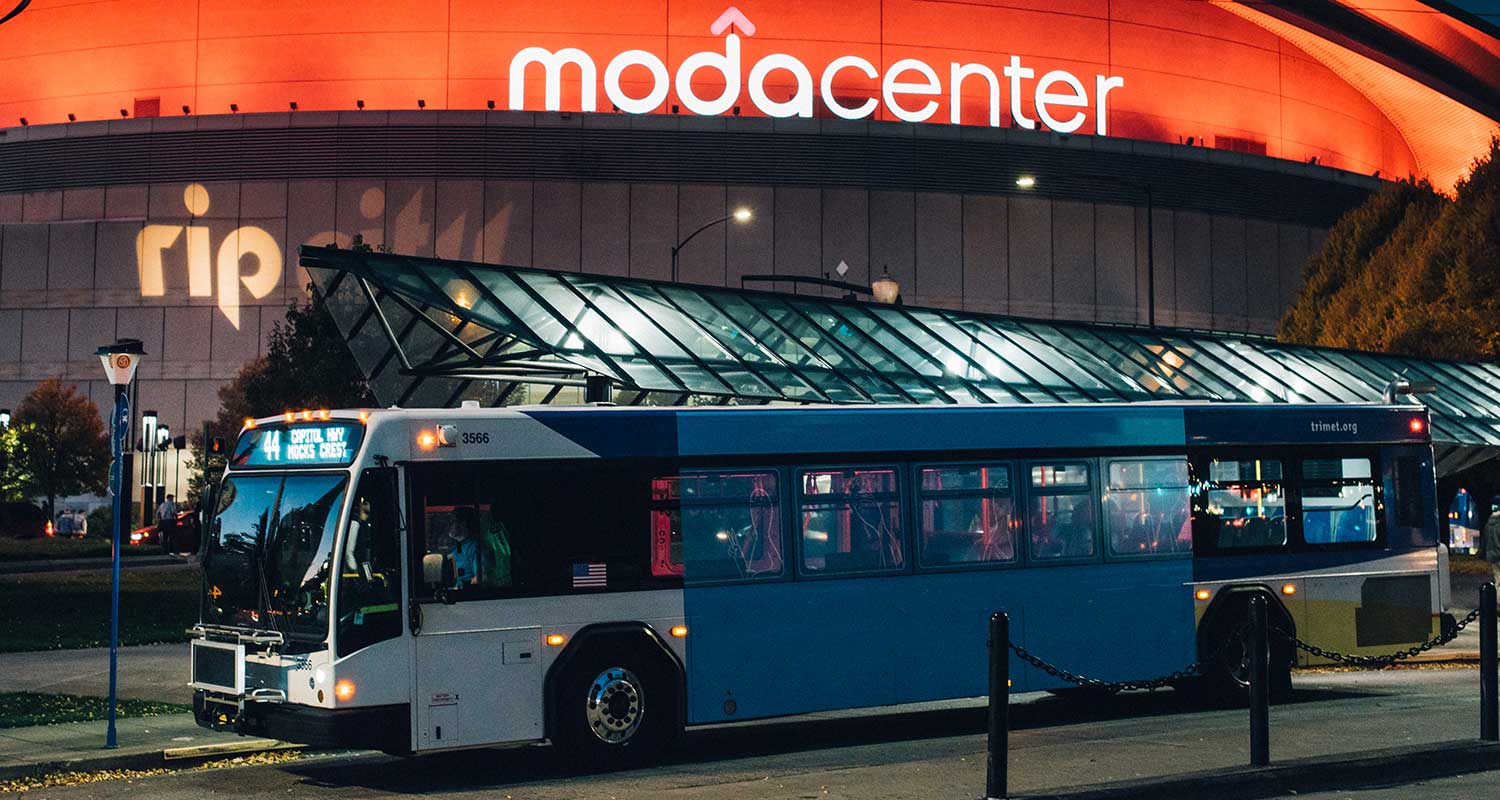 Service to Moda Center and Trail Blazers Games
Transit has been the best way to get to Blazers games since the days of the Memorial Coliseum.
MAX Blue, Green, Red and Yellow lines
We run extra MAX service on game days. Blue, Green and Red lines stop at Rose Quarter Transit Center and Yellow line will take you to Interstate/Rose Quarter. Be ready to tap your contactless credit/debit card or your phone using a mobile wallet before boarding.
Lines 4, 8, 35, 44, 77
Lines 4-Fessenden, 8-Jackson Park/NE 15th, 35-Macadam Greeley, 44-Capitol Hwy/Mocks Crest and 77-Broadway/Halsey all stop at Rose Quarter Transit Center, right next to the Moda Center.