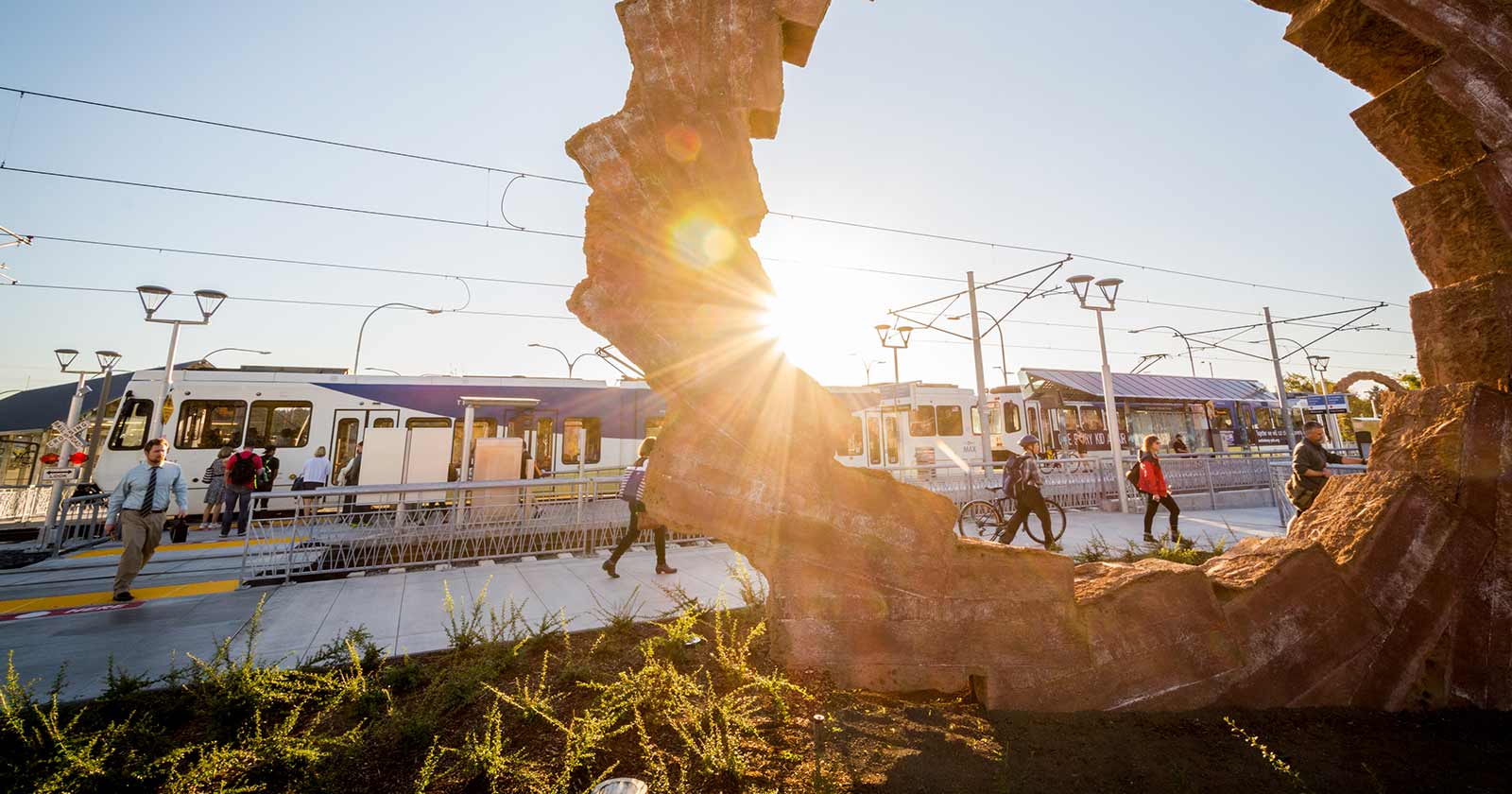 The Public Art Program promotes transit use and community pride by integrating permanent and temporary art works into the public transit system — celebrating the contributions of public transportation and recognizing the cultural richness in our region.
Public Art Advisory Committee

Call for creatives to help guide art-in-transit projects in our region. Applications due October 15.

MAX Orange Line audio tour

Want to learn more about the history, environment and points of interest along the MAX Orange Line?
TriMet's Public Art Program began with the Westside extension of the MAX Blue Line In 1992, followed by a formal policy to integrate public art into new, large-scale capital projects in 1997. The policy was revised in 2023, to allow for more flexible programming and to adapt to current business practices.
Public Art Staff
Michelle Traver
Public Art Administrator