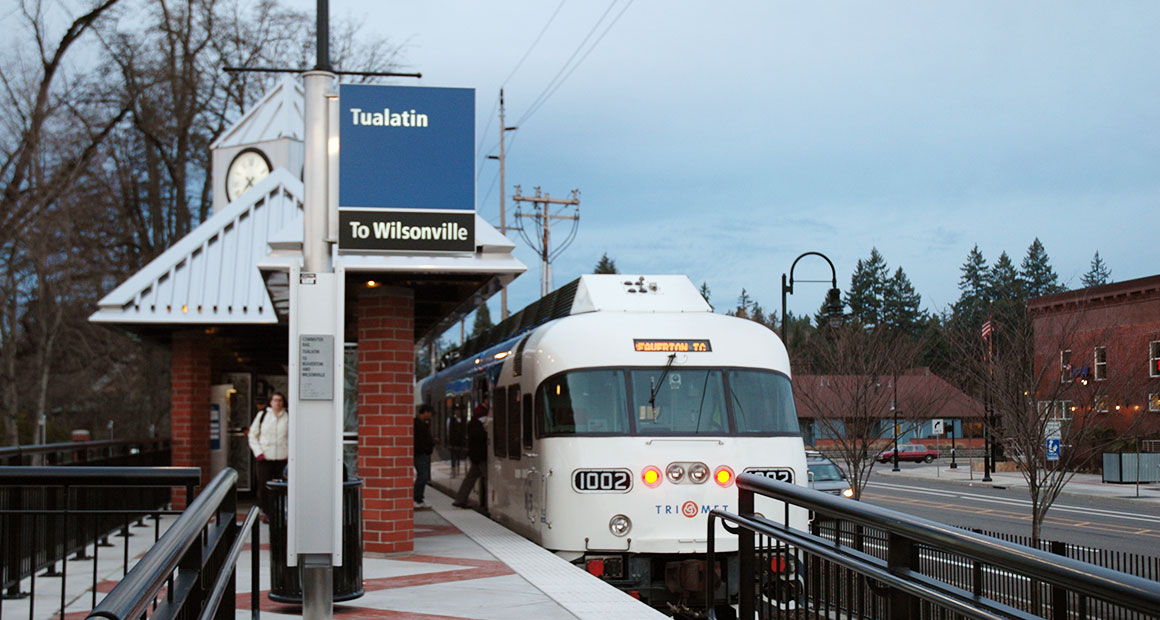 WES (Westside Express Service) is a commuter rail line serving Beaverton, Tigard, Tualatin and Wilsonville. WES runs on weekdays during the morning and afternoon rush hours, with trains every 30 minutes.
WES Route Map & Stations
Stations
WES Schedules
Monday—Friday
Saturday
No service on Saturday
Sunday
No service on Sunday
Service alert in effect:
On Monday, January 21, Martin Luther King Jr. Day, MAX, WES Commuter Rail, and Portland Streetcar will run on regular weekday schedules. Many bus lines will also run on regular weekday schedules. Several bus lines will run on Saturday schedules, and a few will be canceled. TriMet customer service offices will be closed.