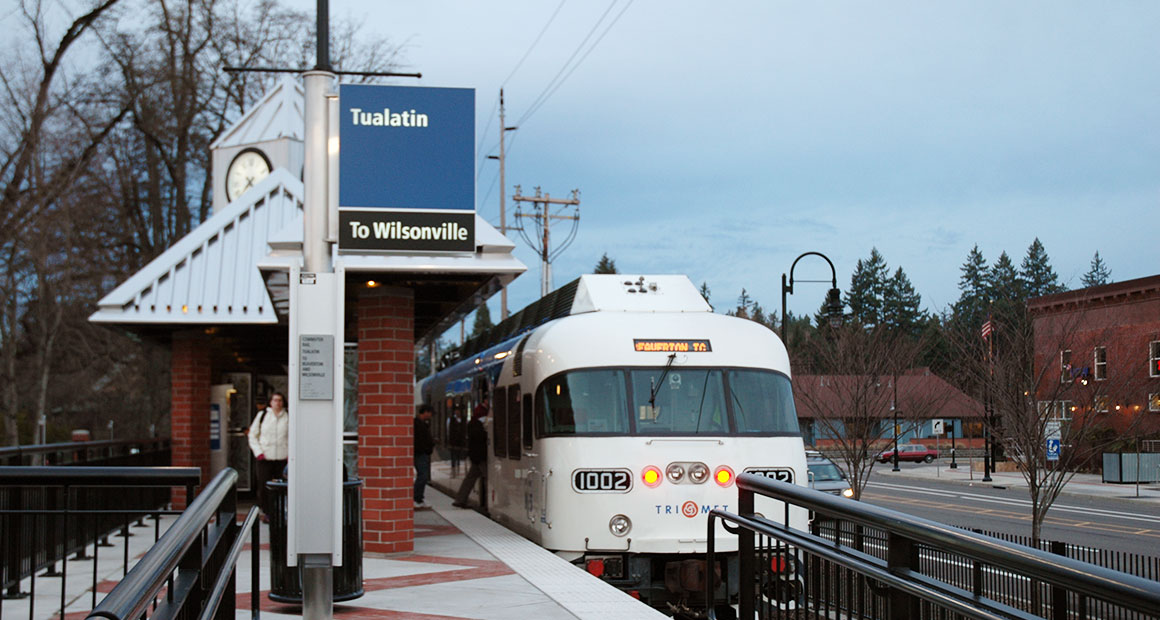 WES (Westside Express Service) is a commuter rail line serving Beaverton, Tigard, Tualatin and Wilsonville. WES runs on weekdays during the morning and afternoon rush hours, with trains every 30 minutes.
WES Route Map & Stations
Stations
WES Schedules
Monday—Friday
Saturday
No service on Saturday
Sunday
No service on Sunday
Service alert in effect:
On Monday, May 28, Memorial Day, TriMet is operating on Sunday schedule. Since WES does not run on Sunday, service is canceled.