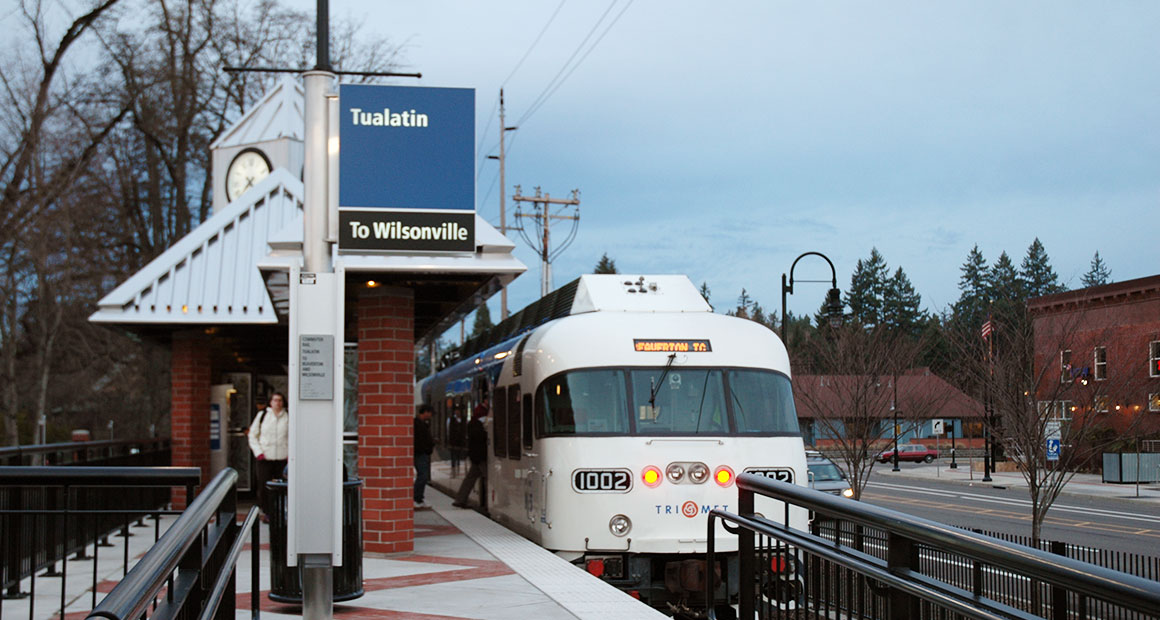 WES (Westside Express Service) is a commuter rail line serving Beaverton, Tigard, Tualatin and Wilsonville. WES runs on weekdays during the morning and afternoon rush hours, with trains every 30 minutes.
WES Route Map & Stations
Stations
WES Schedules
Monday—Friday
Saturday
No service on Saturday
Sunday
No service on Sunday
Effective Nov. 23, 2017 On Thursday, November 23, Thanksgiving Day, Trimet is operating on Sunday schedule. Since WES does not run on Sunday, service is canceled.