MAX Red Line
MAX Red Line light rail service connects Portland International Airport, E/NE Portland, Portland City Center and Beaverton.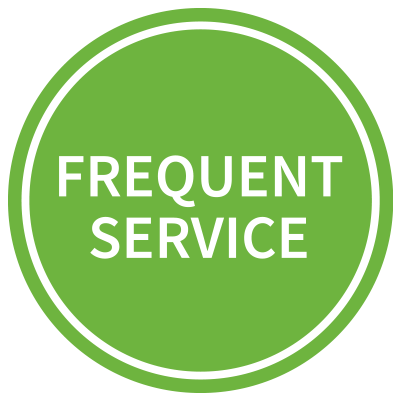 MAX Light Rail runs every 15 minutes or better most of the day, every day. More
MAX Red Line Schedules
Service alert in effect:
MAX Blue/Green/Red lines delayed up to 30 minutes through noon due to earlier mechanical issue near Lloyd Center.
The trip to/from downtown Portland takes about 38 minutes and costs $2.50 for Adults 18–64, $1.25 for Honored Citizens and $1.25 for Youth.
You can easily roll your luggage on board.
The first train of the day arrives at PDX at 4:57 a.m. on weekdays and weekends. The last train departs PDX at 11:49 p.m., daily.
The MAX station and ticket machines are located near baggage claim on the lower level. View airport map (flypdx.com)
Parking at TriMet Park & Ride lots is limited to 24 hours. For longer trips, have someone drop you off at a MAX station. Park & Ride locations
Get MAX Red Line updates by email