57-TV Hwy/Forest Grove
57-TV Hwy/Forest Grove connects Forest Grove, Cornelius, Hillsboro, Aloha and Beaverton, via Pacific, Baseline, TV Highway and Canyon Road.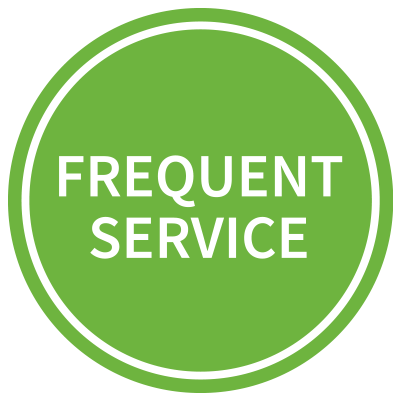 This bus line runs every 15 minutes or better most of the day, every day. Learn more

This bus line runs 24 hours a day, seven days a week. Learn more
Line 57 Route Map
Line 57 Schedules
Monday—Friday
Service alerts in effect:
Beginning Wednesday, July 18, no service to the eastbound stop at TV Highway & 67th (Stop ID 5651) due to sidewalk construction. A temporary stop is located 200 feet west.
Starting Monday, September 17, no service to SW Dennis & Baseline (Stop ID 8452) due to road closure.
Get Line 57 updates by email