12-Barbur/Sandy Blvd
12-Barbur/Sandy Blvd connects Tigard, SW Portland, Burlingame, Portland City Center, NE Portland, and Parkrose, via Pacific Highway/Highway 99W, Barbur, 5th/6th, Burnside, and Sandy.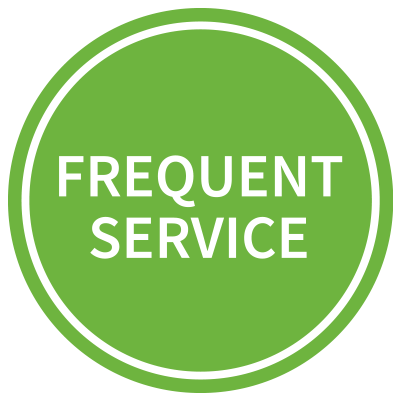 Frequent Service bus lines run every 15 minutes or better most of the day, every day. More
Line 12 Route Map
Line 12 Schedules
Service alert in effect:
From Thursday, November 9 through at least Wednesday, November 22, no service to the southbound stop at SW Barbur & Whitaker (Stop 196) due to sewer repairs. Please use prior or following stop during this time.
Effective Nov. 23, 2017 On Thursday, November 23, Thanksgiving Day, buses are running on Sunday schedule.
Get Line 12 updates by email