12-Barbur/Sandy Blvd
12-Barbur/Sandy Blvd connects Tigard, SW Portland, Burlingame, Portland City Center, NE Portland, and Parkrose, via Pacific Highway/Highway 99W, Barbur, 5th/6th, Burnside, and Sandy.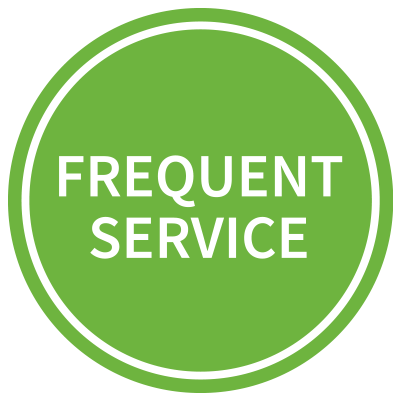 Frequent Service bus lines run every 15 minutes or better most of the day, every day. More
Line 12 Route Map
Line 12 Schedules
Service alert in effect:
July 24 through August 4, from 6 to 9 a.m. and 3 to 6 p.m., for trips toward Portland City Center, no service to stops on NE Couch at 7th or MLK Jr Blvd, due to congestion from the Morrison Bridge closure. Use temporary stops at Davis and 7th or MLK and Couch during closure.
Get Line 12 updates by email