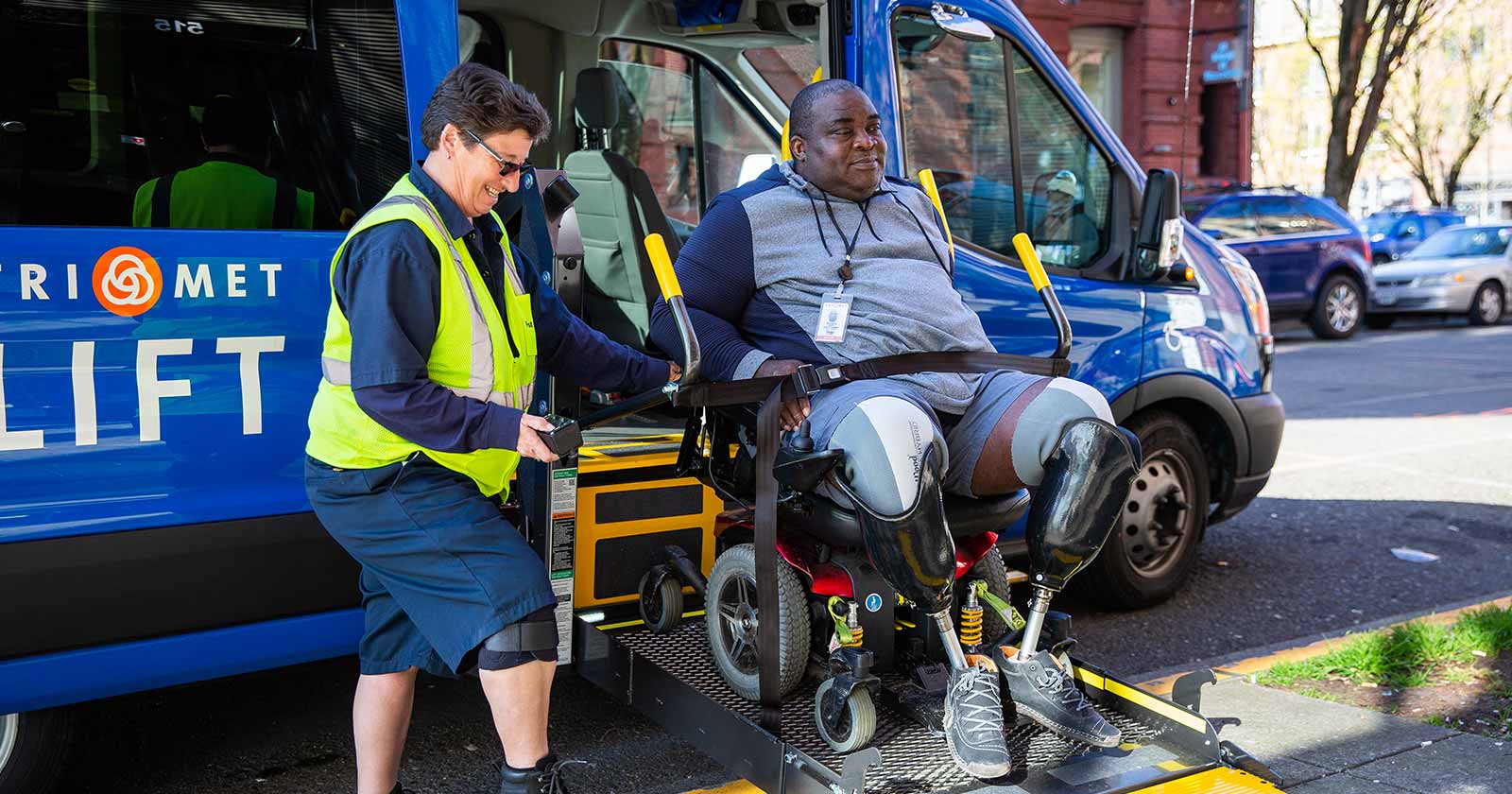 LIFT Paratransit
LIFT is our shared-ride service for people who are unable to use regular buses and trains due to a disability or disabling health condition.
Book your trips online
Note: Not for customers receiving Hand-to-Hand service or whose trips are funded by the state.
LIFT rides can be booked no more than three days in advance of your desired trip date. You may still book a ride up to 5 p.m. the day before your trip. In addition to calling to reserve a trip, you may also use CARES, our online trip booking tool. To learn more about how to book your trip online, watch the CARES tutorial above or call LIFT customer service at 503-962-8000 option #2.
COVID-19 Updates
Masks are now optional on LIFT due to a change in federal law, but the CDC does recommend continuing to mask up on transit.
If you are not feeling well, have a cough or fever of 100.4° or higher, suspect you have been exposed to COVID-19 or have a confirmed case of COVID-19, please cancel your upcoming trips.
Read more about what we're doing to ensure safety on LIFT
Here's what we're doing to ensure the safety and cleanliness of our vehicles for customers and staff:
LIFT vehicles are disinfected throughout the day and are thoroughly cleaned nightly.
Operators are required to wear a face mask at all times. Hand sanitizer is available on every LIFT vehicle.
Operators have biohazard collection bags for any masks left unattended in the vehicle, as well as disposal of their gloves in between each boarding customer.
Supplemental service providers (like taxi cabs) are held to the same standard of safety as TriMet. Broadway Cab disinfects vehicles after each customer and requires drivers to wear face masks. Masks are provided for Broadway Cab to distribute to LIFT riders and their riding companions.
What LIFT riders can do to help limit the spread of COVID-19
Avoid travel if you are feeling unwell.
Bring a face mask with you when you ride and wear it from the time the operator meets you at your door.
Maintain a distance of at least six feet from your operator.
Thoroughly wash your hands with soap and water and avoid touching your face.
If you have questions about how LIFT is handling safety and vehicle cleaning, please contact LIFT customer service at 503-962-8000 option #2.
Background on LIFT
How to start riding
Further Information